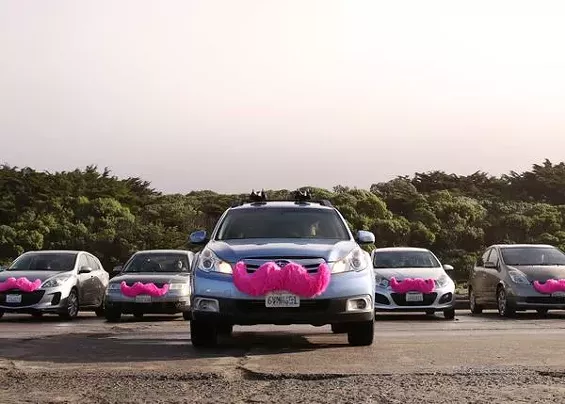 Lyft
Lyft can't operate or advertise rides in St. Louis, a judge ruled.
The ride-sharing app Lyft must stop giving and advertising rides in St. Louis, for the summer and possibly forever, a St. Louis circuit court judge ruled Monday.
The news doesn't change much: Lyft was already under a temporary restraining order preventing it from operating in St. Louis when Judge Joan Moriarty granted the preliminary injunction Monday. Lyft has another chance to plead its case in a permanent injunction hearing set for the end of August, so the story isn't over.
The latest ruling is a win for the Metropolitan Taxicab Commission, which has demanded that Lyft, Uber, Carmel and other rideshare app businesses comply with taxi codes and license drivers and cars. Carmel is fully licensed, and Uber is working with the city on licensing.
See also: Here's Why Random People Are Posting Lyft Coupons in All Your Facebook Events
Hidden in Moriarty's 24-page ruling, Daily RFT found ten important (but seemingly minor) judgements that could determine Lyft's fate in St. Louis.
Let us translate the legalese. Here are the ten most important sentences in the preliminary injunction against Lyft:
1. "Lyft's software application is computing charges based on the car's positioning, accomplishing the same purpose as a taxi meter that measures the distance from point to point."
In court Lyft's legal team argued that the Metropolitan Taxicab Commission could not legally regulate Lyft because Lyft isn't technically a taxi. After all, Lyft cars don't have taximeters -- only pink mustaches, fist bumps and an app. Unless a car has a taximeter plugged into it, it's not a taxi and is exempt from the same regulations, Lyft's lawyers said.
But the judge is clear in her judgement that the Lyft app counts as a taximeter when it's used to calculate the distance and price of a ride. The app asks riders for a "suggested donation," but that donation is based on a calculated distance and rate. That means Lyft could be forced to follow the same rules as other vehicle-for-hire businesses.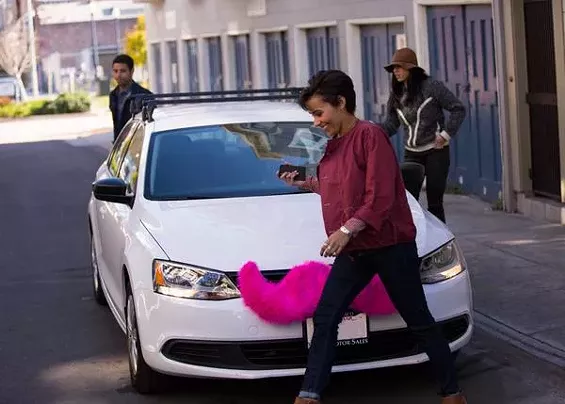 Lyft
Sorry, St. Louis, but we don't get to do this yet...legally, anyway.
2. "The driver is driving from point A to point B based on the orders of the passenger. The driver is driving from point A to point B to make a profit."
Lyft calls itself a ridesharing service. In the courtroom, Lyft's legal team likened the business to a bulletin board in a college dormitory: One person posts a flyer saying they want a ride to the grocery store, and another person who's going there anyway agrees to take him or her in exchange for a few bucks in gas money. Similarly, Lyft's ridesharing app shows drivers with minutes or hours to spare waiting to help the next customer get to their destination, lawyers argued.
But Moriarty isn't buying it. She ruled that Lyft is a business providing a service, like other vehicle-for-hire companies -- not just a community forum for ride trades.
See also: Lyft Never Told New Drivers It's Technically Illegal, Not Licensed in St. Louis
3. "MTC has a high likelihood of success on the merits."
This is Moriarty's way of saying that Lyft is looking more and more like vehicle-for-hire business, the kind of business that the Metropolitan Taxicab Commission regulates. In this case, it's the legal way of saying, "If it walks like a duck and acts like a duck, it's a duck."
4. "The Court concludes that absent a preliminary injunction, there is a substantial threat of irreparable harm to MTC and the traveling public. Absent a preliminary injunction, MTC has no way of adequately enforcing the regulations that were created for the safety of the public."
Moriarty has to stop Lyft with an injunction, she writes, because otherwise the company would break rules designed to protect people from irresponsible drivers, unsafe cars, unscrupulous cab drivers and more. Lyft has argued that the taxicab commission doesn't have the power to regulate it, but here, Moriarty says the MTC has the right to protect the public from dangers Lyft may bring.
5. "Although Lyft has an excess liability insurance coverage policy, there are questions remaining regarding how this insurance would protect Lyft drivers and passengers."
The question on insuring rideshare drivers is particularly difficult, especially because the drivers use their own cars. Since most commercial car insurance plans exclude drivers who are driving for hire, such as Lyft drivers, the cars aren't technically covered by any insurance as long as a driver has a passenger in the vehicle. That means there are serious legal questions about who would be responsible -- the driver? Lyft? both? -- if an on-duty Lyft driver got into a serious accident.
Everyone wants to see Lyft's insurance policy, which it claims has a $1 million limit covering driver liability for bodily injury and/or property damage of passengers and/or third parties. If anyone should be able to order to see the policy in full, it's a judge. But in this ruling, even Judge Moriarty says the document is a mystery. Officials are unlikely to approve Lyft for licensing if the company can't prove beyond question that it legally insures its drivers.
Five more reasons, on page two.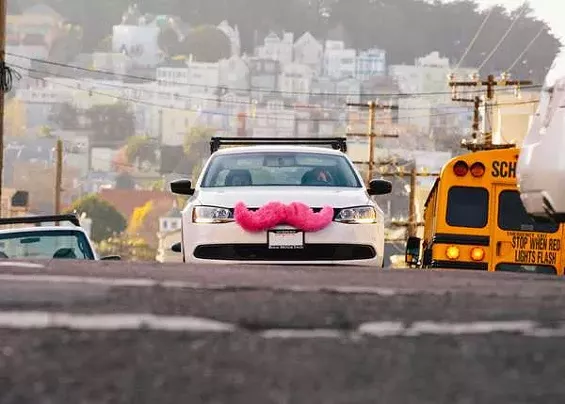 6. "Lyft also does not require a physician statement regarding the health of a potential driver. Lyft drivers do not undergo drug testing."
This is mostly just good to know. When asked about health, drugs and alcohol, Lyft always points to its zero-tolerance policy, where riders can call or email to report suspicious activity. So if you're a stoned Lyft driver who doesn't want to get caught, just don't do anything too stoned.
7. "There has been no evidence that Lyft drivers complete a comprehensive driver training program that would give them knowledge of the streets of the City of St. Louis and St. Louis County. Vehicles operated by drivers for Lyft also do not have their vehicles inspected by the MTC or any other state authorized entity."
The Vehicle for Hire Code has strict rules about comprehensive driver training. Lyft could dismiss them when it was claiming it isn't a ride-for-hire service, but Moriarty is arguing that the company does have to follow rules about training drivers and inspecting cars, which could make operating Lyft in St. Louis more expensive.
See also: Lyft Driver Cited By St. Louis Police Says He Wasn't Doing Anything Wrong
8. "Lyft estimates that it is losing at least $30,064.34 per week."
For every week that it fights this court battle, Lyft loses that much money, which comes from the 20 percent cut it takes from "donations" paid to drivers.
9. "The Court recognizes the importance of new businesses entering the St. Louis marketplace. The Court also acknowledges the public's interest in having a variety of transportation options to choose from when traveling through the City of St. Louis and St. Louis County. The Court, however, must balance these interest with protecting the safety of the public."
The debate around Lyft in St. Louis has centered on three priorities: growing new businesses, developing sustainable transportation options and keeping people safe. In this judgement, Moriarty rules that one priority, safety, is more important than the rest.
10. "The court further orders that this preliminary injunction shall remain in full force and effect through the hearing and disposition by the Court on Plaintiff's Amended Petition for Permanent Injunction, which is hereby set for August 25, 2014, at 1:30 p.m."
Mark your calendars. There's more where this came from.
Follow Lindsay Toler on Twitter at @StLouisLindsay. E-mail the author at Lindsay.Toler@RiverfrontTimes.com.