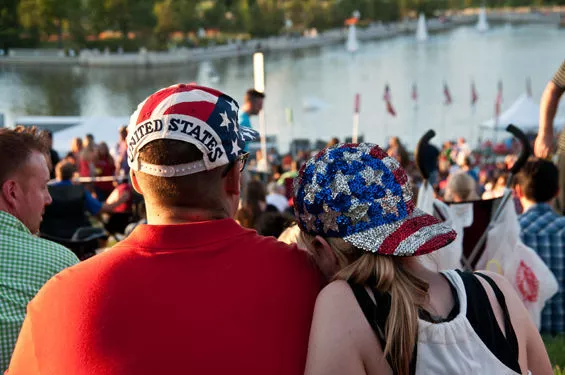 Caroline Yoo
A couple with two impressively American ball caps watches the festivities on Art Hill at Fair St. Louis 2014.
The people of St. Louis proved once again that America is the land of the free this weekend at the city's relocated Fourth of July celebration.
Organizers say the three-day event drew more people to Forest Park than any other event in over a century -- a particularly impressive accomplishment since the forecasted traffic jams and criminal mischief seemed surprisingly minimal. Only one person was arrested during the festival, for discharging an illegal firework, according to the St. Louis Post-Dispatch.
See also: The People of Fair St. Louis 2014
But Fair St. Louis wasn't the only place to celebrate all that is red, white and blue. Between a raging foam party at the Old Rock House and the Elvis-impersonating clown who shot himself out of a cannon at Atomic Cowboy, St. Louis was a star-spangled blast this weekend.
So in no particular order, Daily RFT presents our favorite photos of patriotic St. Louisans celebrating America's birthday:
Fair St. Louis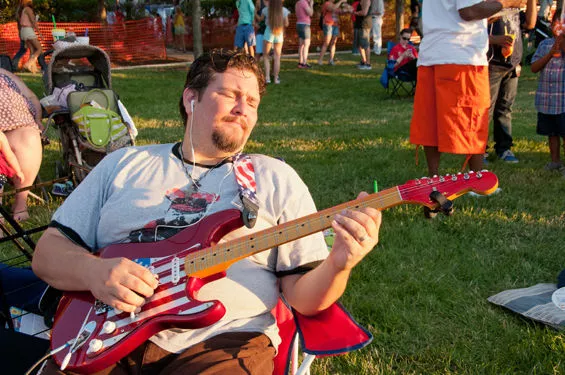 Caroline Yoo
This is probably how The Boss spends the Fourth of July, too.
Caroline Yoo
Red, white and blue are always on trend.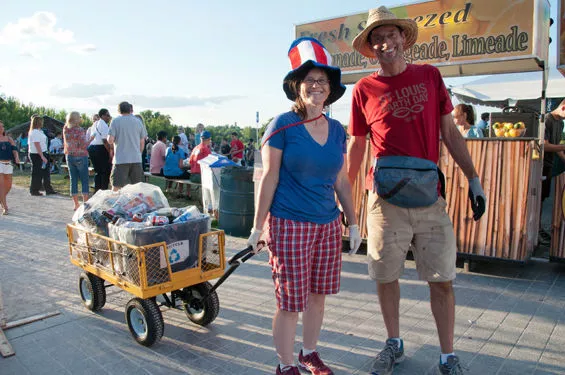 Caroline Yoo
What's more patriotic than cleaning up recycling so the rest of us can party? Way to go, green team.
Caroline Yoo
These guys have a second amendment right to bare arms.
Lots more photos from Fair St. Louis and more on the next page!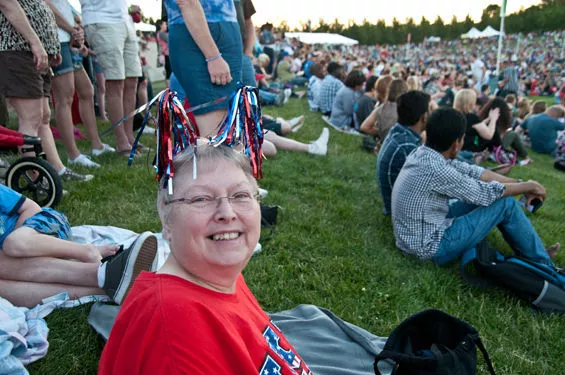 Armed servicemen and servicewomen earned a special place at Fair St. Louis so residents could thank them for their service.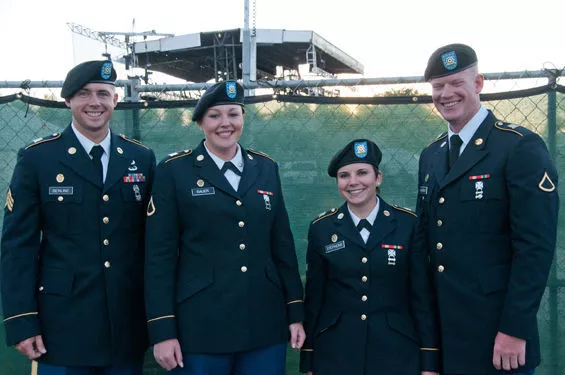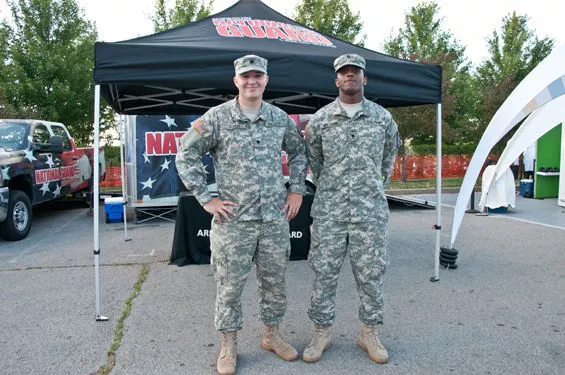 And what's more American than a funnel cake?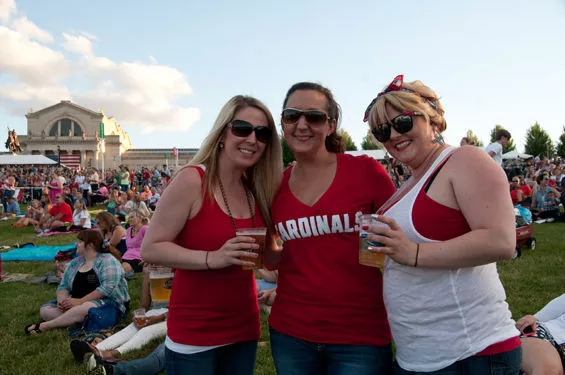 Caroline Yoo
Our personal favorite way to celebrate the Fourth: with baseball and beer.
More Fair St. Louis photos on the next page!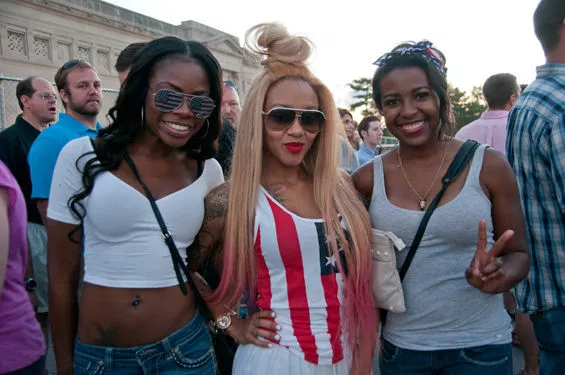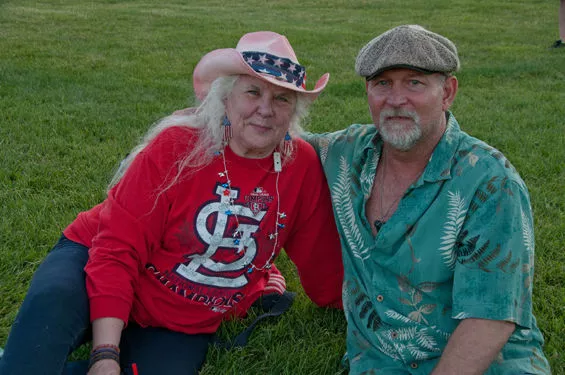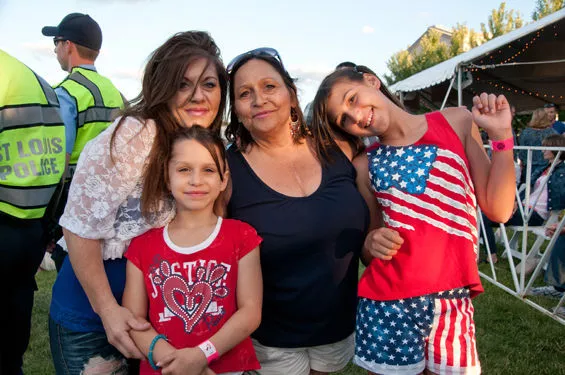 Watch an Elvis-impersonating clown get shot out of a cannon on the next page! The Atomic Cowboy
Photos on this page by Micah Usher
Clownvis Presley.
As the fireworks were starting in Forest Park, the inimitable impersonator/clown Clownvis Presley did the most American thing he could think of: shoot himself out of a cannon.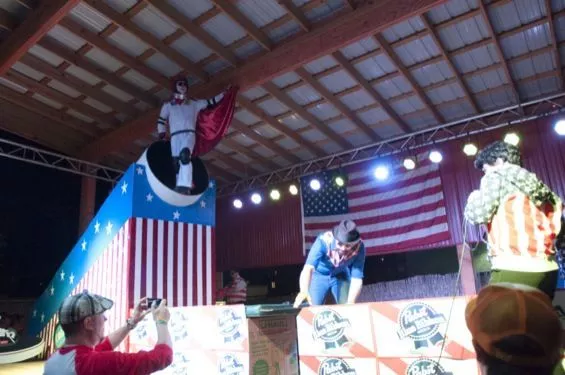 Clownvis prepares to get into the cannon.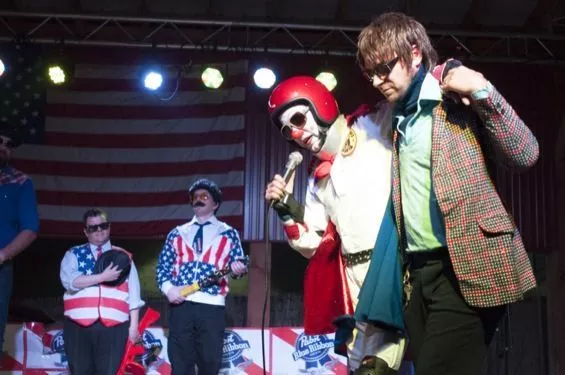 The landing was a little rough...
See tons more photos of Clownvis Presley's human cannon ball, his performances, his spirited security team and the St. Louis rock band Bruiser Queen in the Riverfront Times slideshow: Clownvis Presley Becomes a Human Cannonball at Atomic Cowboy.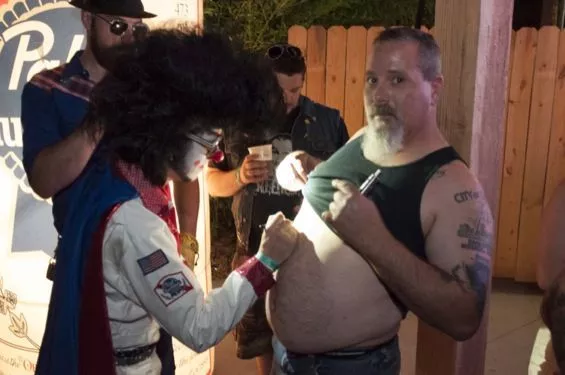 See the patriotic people at this weekend's foam party on the next page. The Old Rock House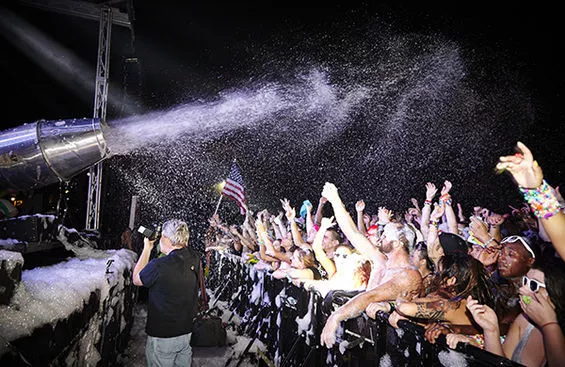 Photos on this page by Steve Truesdell
Oh, say, can you see...that American flag above all the foam? How patriotic.
EDM party people celebrated Independence Day at Electric Flurry's enormous foam party at the Old Rock House parking lot. The crowd bounced along in ecstasy to beats from Danny Grooves, Medusa, Taste of Bass, DJ Merf and more.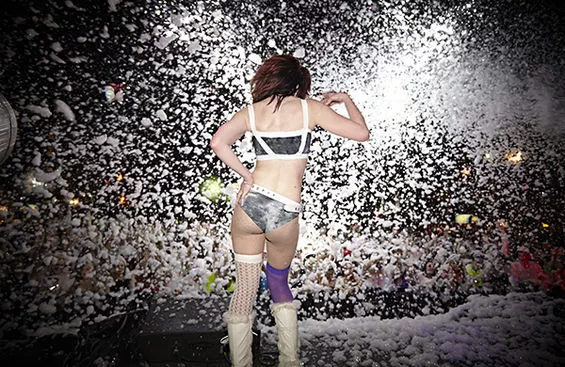 See all photos: Electric Flurry Shoots Foam, Not Fireworks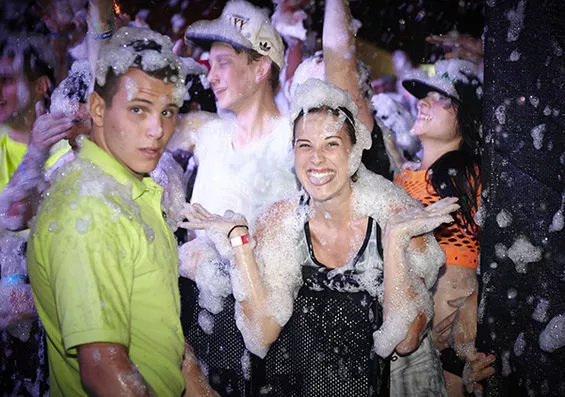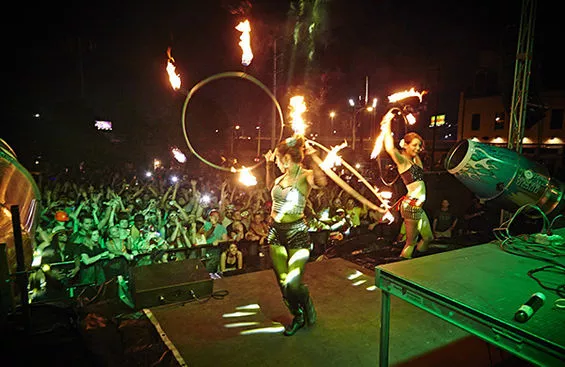 Follow Lindsay Toler on Twitter at @StLouisLindsay. E-mail the author at Lindsay.Toler@RiverfrontTimes.com.