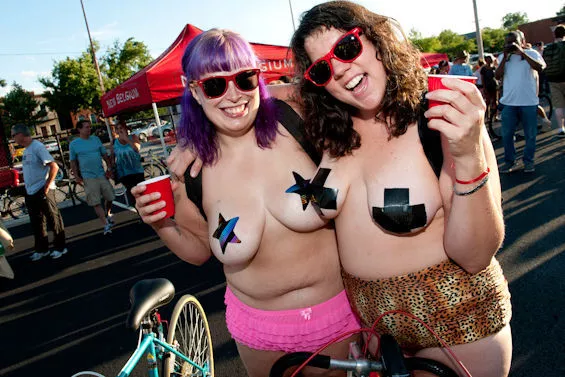 Get ready, St. Louis! The 2014 World Naked Bike Ride is coming.
The Fourth of July may be around the corner, but if it's freedom from clothing you want, then the World Naked Bike Ride is the celebration for you.
This marks the seventh year that St. Louis has had its own parade of nude cyclists as part of the worldwide effort to build a cleaner, safer and more accepting world. The World Naked Bike Ride simultaneously raises awareness for oil dependence, dangerous conditions for bikers and positive body image.
See also: Photos: People of The World Naked Bike Ride
This year's event starts in the east side of the Grove, near Manchester Avenue and Sarah Street. Live music, body painting, contests and more start at 5 p.m., and bikers take off for a loop around St. Louis at 7 p.m. The route covers a little over ten miles -- something to prep for if you're an inexperienced rider.
Nervous about baring it all? Don't worry, you won't be alone. Attendance at the ride has grown steadily over the last six years, from about 200 peddlers in 2008 and 2009 to more than 1,000 in 2012.
More than 230 people have already said they're attending on St. Louis' World Naked Bike Ride Facebook event page.
If you need more reasons to get excited, here are our favorite pics from last year's ride: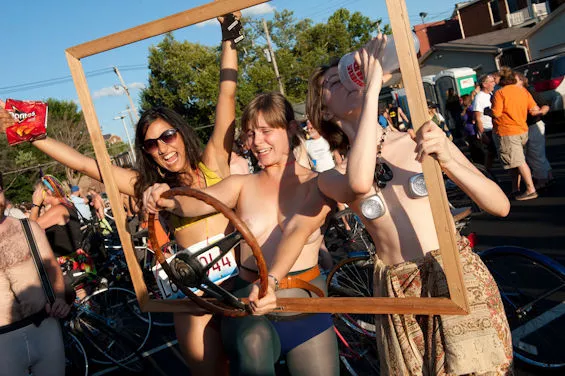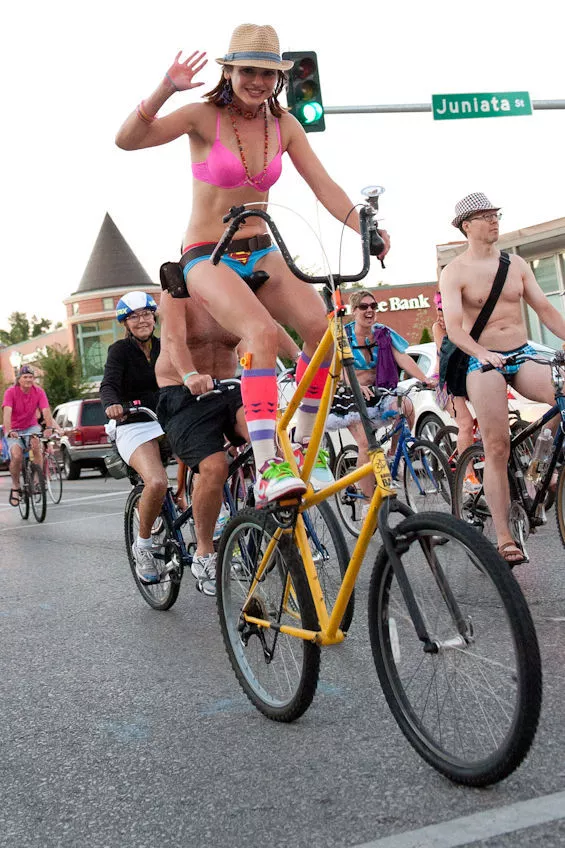 More "dare to bear" photos after the jump! NSFW, you cubicle-dwellers.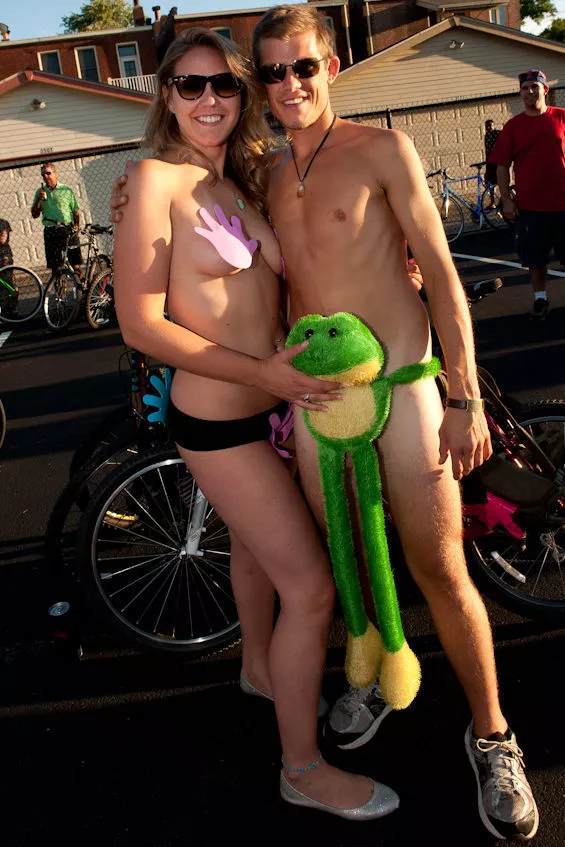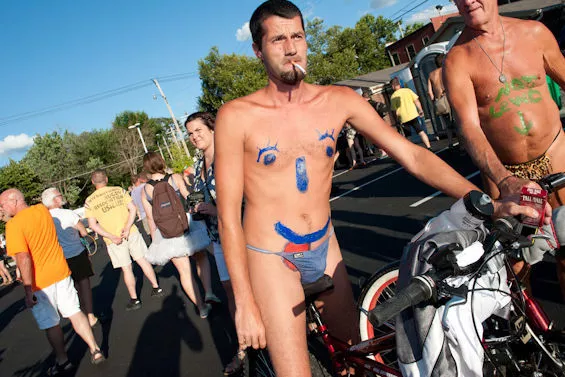 Follow Lindsay Toler on Twitter at @StLouisLindsay. E-mail the author at Lindsay.Toler@RiverfrontTimes.com.