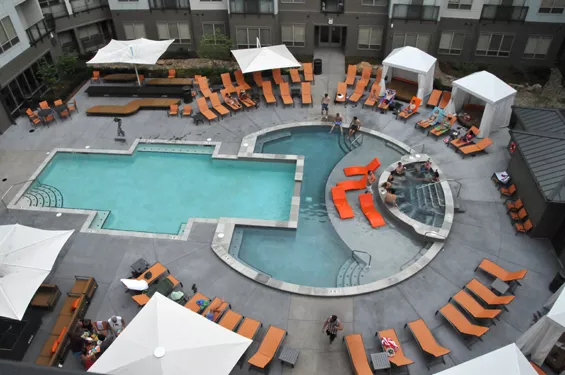 All photos by Caroline Yoo
Vacation + staying home = staycation.
You deserve a vacation.
But taking a vacation doesn't have to mean leaving St. Louis. After all, WalletHub's new study ranking the entertainment and expenses in 100 American cities found St. Louis is the thirteenth best city in America for a stay-at-home holiday.
Just because a city is a hot vacation destination doesn't mean it's good for a staycation. New York; Jacksonville, Florida; and San Antonio, Texas, all ranked in the bottom quartile in WalletHub's ranking of top staycation spots.
See also: 6 Ways to Spend Summer Making St. Louis a Better Place "A staycation is all about exploring the place where you live and getting to enjoy the little things in life that you do not get to on a regular basis, things like going to the movies, fishing, hiking or checking out that new restaurant everyone is talking about," says Sasha Grabenstetter, economics educator at the University of Illinois Extension. "A staycation is the best way to get to know the place where you live better than before."
So if you need a break from the daily grind but you don't have the cash, time or ability to fly out of town, here are seven reasons why St. Louis should be your staycation destination:
1. Museums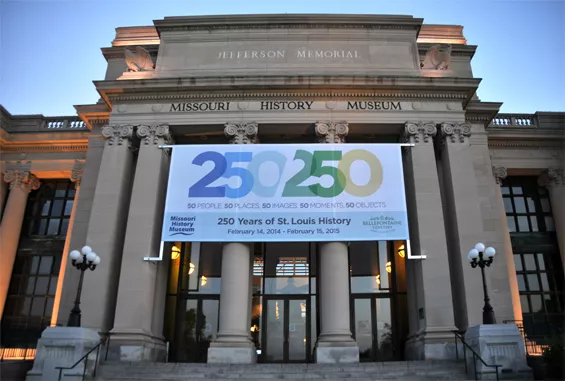 Caroline Yoo
Get your culture on at the museum.
St. Louis has more inexpensive museums per capita than all but three major American cities -- New Orleans, Washington, D.C. and Richmond, Virginia -- according to WalletHub's rankings. That's easy to believe since so many of the Lou's world class museums -- including the Saint Louis Art Museum and the Missouri History Museum -- are totally free. Want to get your culture on this summer? Try visiting the Pulitzer Foundation for the Arts, the Mildred Lane Kemper Art Museum, the Contemporary Art Museum, the Kemp Auto Museum, the St. Louis Science Center or any of this city's other museums.
2. Maid Services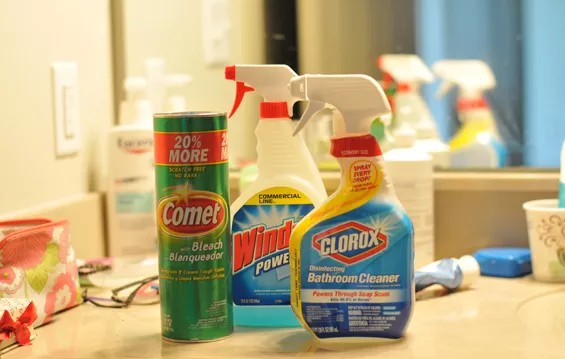 St. Louis is the ninth-cheapest city for hiring a professional maid service, something that might come in handy if scrubbing floors isn't your idea of a vacation but staying in a hotel is too expensive.
3. Tennis Courts
Get your blood pumping and your backhand swinging at one of St. Louis' many outdoor tennis courts. WalletHub's study found St. Louis is the tenth best city in the U.S. for finding tennis courts nearby. No matter where in the metro region you live, the St. Louis Tennis League keeps an interactive map of tennis courts, clubs and stores for your staycation needs.
Staycation at the zoo and four more reasons to stay local on page two! 4. Zoos and Aquiariums
WalletHub ranked St. Louis at No. 14 when it comes to the number of zoos and aquariums in the area, but that's only because the site measured the quantity, not quality, of zoos. St. Louis has a crown jewel of a zoo in Forest Park, the Saint Louis Zoo, and just in time for summer staycations, there's even a new baby camel.
See also: Presley the Camel Born at Saint Louis Zoo, Named After Father, Elvis
5. Spas
Getting pampered can be part of a successful staycation. Of the 100 cities measured by WalletHub, St. Louis is the 24th best city for finding affordable spas, wellness centers and beauty salons. Honolulu, Orlando and Las Vegas ranked highest on the list of cities with the best spas.
6. Golf Courses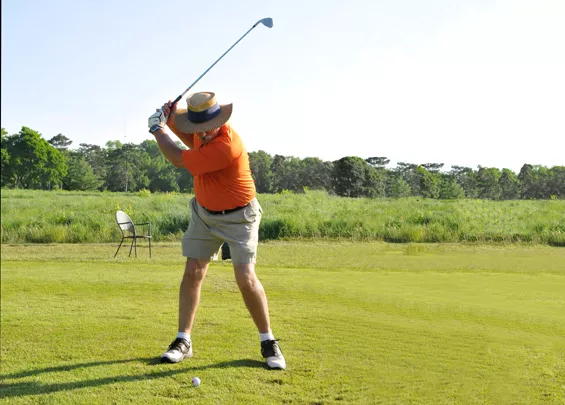 Play on the green without spending much green. St. Louis ranks No. 26 out of 100 for the number of public golf courses per capita.
7. Swimming Pools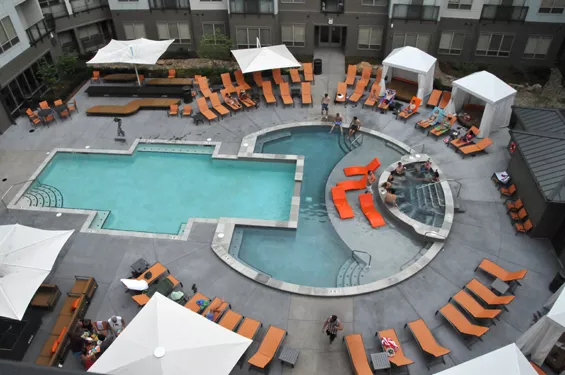 All photos by Caroline Yoo
Vacation + staying home = staycation.
Dip your feet into a pool, feel the sun on your skin and pretend you're in Florida, California or even a Mediterranean beach. St. Louis ranked 31 out of 100 for best cities with access to swimming pools.
Bonus. Movie Theaters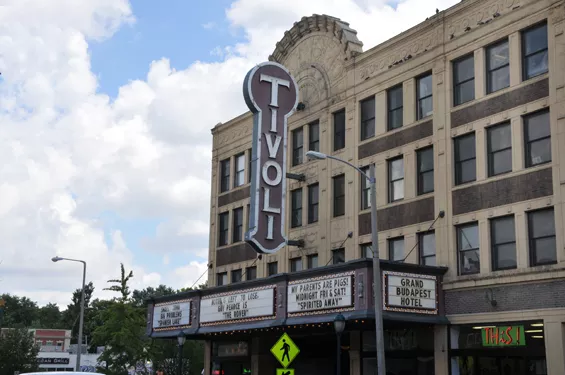 Catching a flick is a sure way to cool off from the summer's heat, but a ticket can cost you in St. Louis. WalletHub's findings said St. Louis ranks No. 62 out of 100 for the cost of a movie ticket. Maybe we'll stick to Wehrenberg's Summer Series and see some family-friendly films for $1 each.
Follow Lindsay Toler on Twitter at @StLouisLindsay. E-mail the author at Lindsay.Toler@RiverfrontTimes.com.