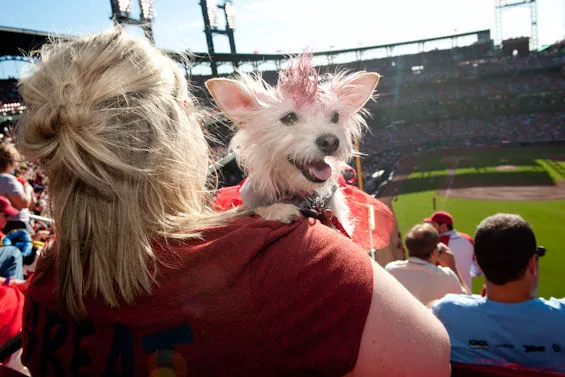 All photos by Jon Gitchoff
St. Louis is a fierce baseball city. We're even competitive about how good of fans we are, though others have caught on to our self-ascribed moniker, the best fans in baseball.
Once a season for the last ten years, St. Louis' dogs have gotten in on the action at the annual Purina Pooches in the Ballpark night, showing off their spirit in a pregame pet parade, keeping cool in kiddie pools and cheering on the Redbirds side-by-side with the humans that brought them.
The canine fans must have been good luck. The Cardinals beat the Washington Nationals 4-1.
See also: It's Official: Study Says St. Louis Cardinals Fans Are The Best in Baseball
Meet 22 of the adorable dogs who spent Saturday's game in baseball heaven with the best fans in baseball:
1. This one who loves to see the Arch from Busch Stadium.
It's two St. Louis landmarks in one, and it's a beautiful sight.
2. This one who is totally fine being dangled when the Cardinals are up.
This dog is also amazingly undistracted by balloons.
3. This one wearing a bow-tie.
Check out his fancy Cardinals gear.
4. This pooch with smudged red paws.
Check out the sweet Cardinal stenciled on this guy's back.
5. This one in sunglasses.
Mike Matheny needs his sunglasses back, pooch.
6. This dog with its tongue out.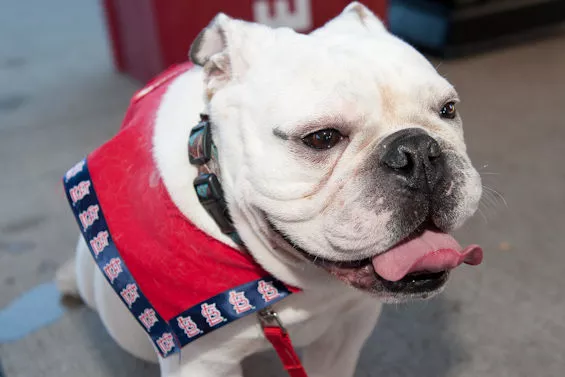 The best fans in baseball are undeterred by high temperatures.
7. This dog in a 'kerchief.
The lesson: Always be sporting Cardinals gear.
More dogs rooting for the Cardinals on the next page! 8. This one accepting a hug.
Baseball is about friendship.
9. This little cutie in a Mohawk.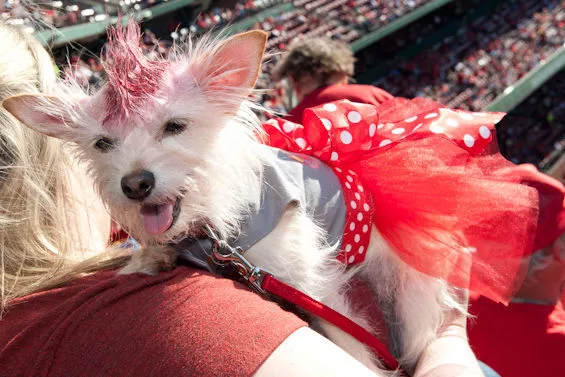 Tutus can be punk rock, obviously.
10. This one in a tutu.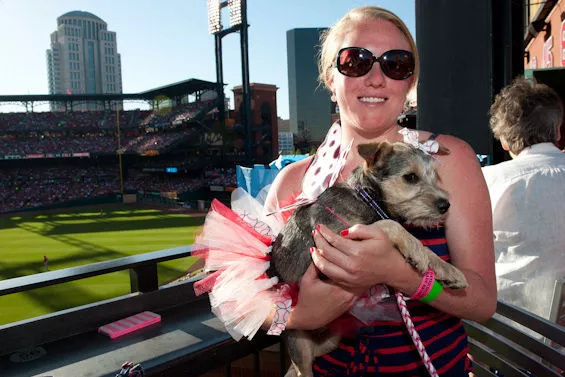 Tutus can also be feminine.
11. This shark dog.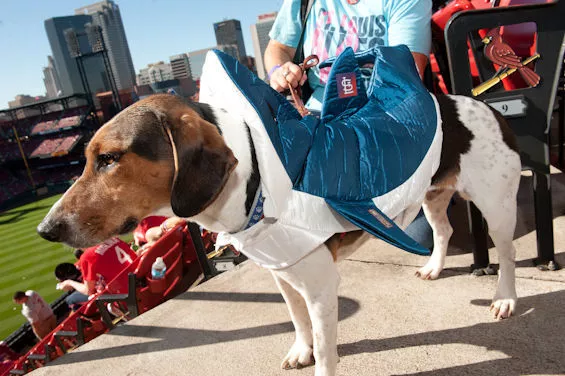 Ba dum. Baaaa dum. Baaaa dum ba dum ba dum ba SHARKDOG.
12. This one repping STL's letters.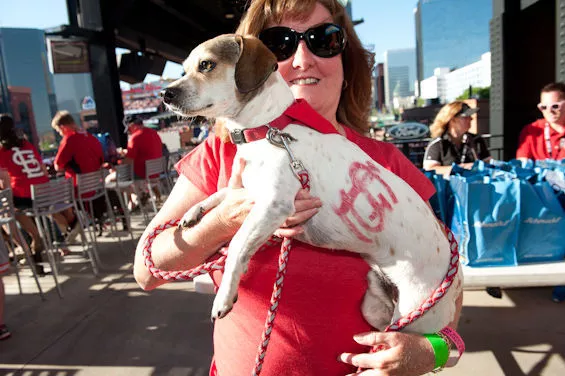 True fans get tatoos.
13. This tiny dog.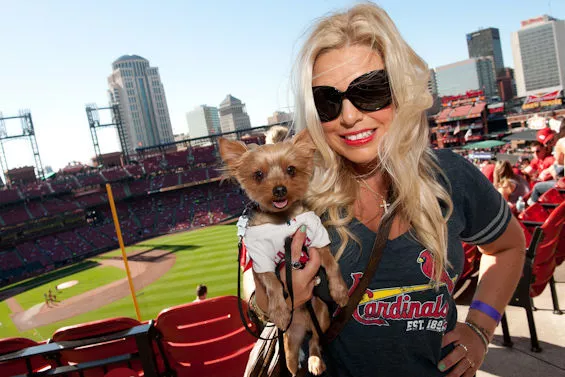 You're never too little to wear a jersey.
14. This smiling dog in a tutu.
Look at those smiling faces.
Lots more doggie friends on the next page! 15 & 16. These matching dogs.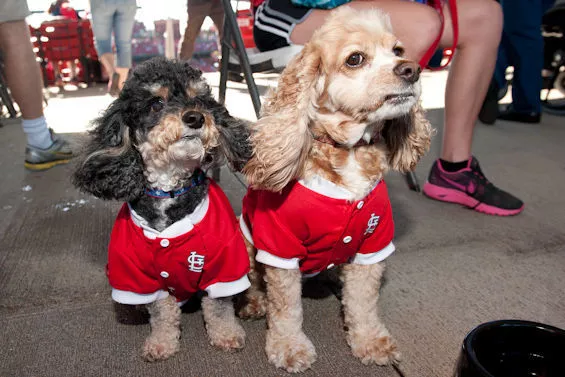 Nothing feels better than a breeze through your ears.
17 & 18. These terriers in the outfield.
"Turn us around, we're trying to watch the game!"
19 & 20. These whispy white wonders.
These two just want to run around on the field.
21. This dog who is ready to sub in.
Put me in, coach!
22. This dog that needed a better angle to see the mound.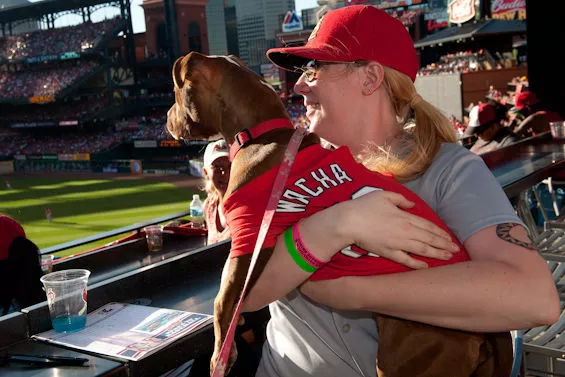 How is he supposed to cheer if he can't see the pitch?
Follow Lindsay Toler on Twitter at @StLouisLindsay. E-mail the author at Lindsay.Toler@RiverfrontTimes.com.