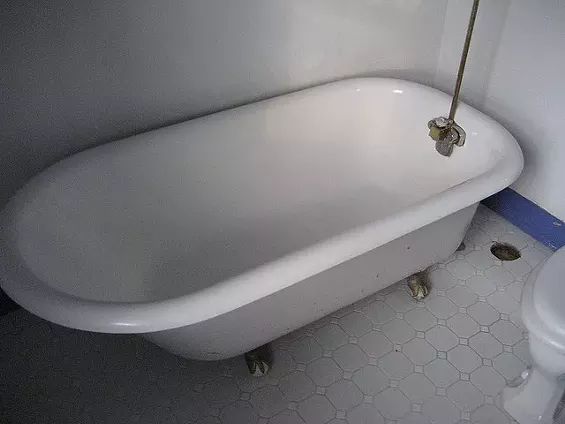 Police found Lauren Back unresponsive in a bath tub.
St. Louis Metropolitan police say they've arrested the man who bit a 24-year-old woman on her neck and back and strangled her in the bathtub during an argument over drugs.
Lauren Bach, of the 5400 block of Rosa Avenue in south city, was unresponsive in the bathtub when police arrived at a house in the 6100 block of Alaska Avenue, near Carondelet Park, Wednesday night. Police say she had trauma to the head and neck, lacerations on her hands, and human bite marks on her neck and back.
See also: Homicide No. 49: Teenage Ex-Girlfriend Stabs Thearon Maxey in Chest with Butcher Knife
The suspect, a 42-year-old man, had a laceration on his face and was treated at the hospital before police took him into custody. Police did not release details about his identity.
UPDATE, 3:20 p.m.: Police have identified the suspect as Raheem Thorpe, 42. He is charged with first degree murder and is being held without bond.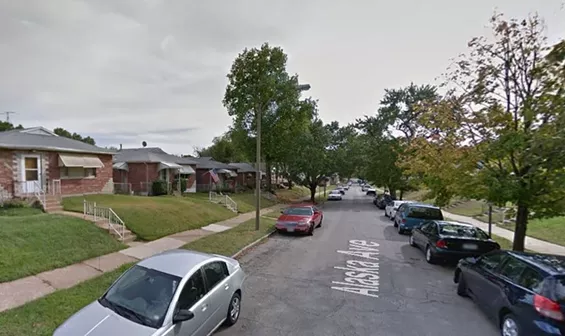 Google Maps
The 6100 block of Alaska Avenue.
Police say Bach and her much older attacker got into an argument over drugs when the suspect started to bite and strangle her sometime between 6:30 and 7:10 p.m. Wednesday.
There have been 53 homicides in the City of St. Louis in 2014, according to a police tally.
Here's the full report from police:
Incident: Homicide

Location: 6100 block of Alaska

Date/Time: 6/04/14 @ 18:30 - 19:10

Victim: Lauren Bach, 24-year old white female of the 5400 block of Rosa

Suspect: 42-year old black male

Officers responded to the above location and upon arrival, observed the victim lying in the bathtub unresponsive. The victim had sustained trauma to the head, neck and had lacerations on her hands and human bite marks to the neck and back. The victim was conveyed to a hospital where she was pronounced deceased. Investigation revealed the suspect and the victim were engaged in an argument over narcotics when an altercation took place and the suspect subsequently bit and strangled the victim. The suspect was treated at a local hospital for a laceration to the face, then was taken into custody. The investigation is ongoing.
Follow Lindsay Toler on Twitter at @StLouisLindsay. E-mail the author at Lindsay.Toler@RiverfrontTimes.com.