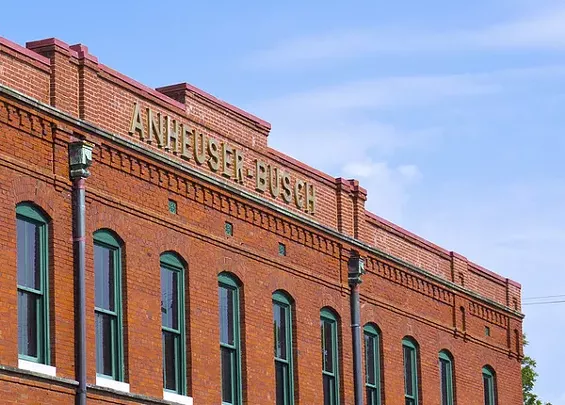 Gokul Venkatachalam, a thirteen-year-old boy from Chesterfield, had an impressive showing in the Scripps National Spelling Bee, correctly spelling "bamboche," "abaisse" and "eryngo." (It was "Kierkegaardian" that did him in; he won third place.)
In honor of Venkatachalam's achievement, Daily RFT has been pondering hard-to-spell words right here in our own back yard.
When you live in a place long enough, the spellings of the quirky names of streets, politicians, restaurants and towns become second nature. And that's good, because St. Louis is full of quirky, hard-to-spell names.
We've thrown together some of our favorite hard-to-spell St. Louis names as a little local litmus test: Do you know St. Louis well enough to correctly spell all nineteen? If you can, we think Venkatachalam would be proud.
Here's our list, and if you have more, send them to Lindsay.Toler@riverfronttimes.com:
1. Anheuser
Want to see if you're a true St. Louisan or not? Try spelling this name without any help.
2. Laumeier
St. Louis' beautiful sculpture garden is a little tough on the spelling-challenged.
See also: Laumeier Sculpture Park Named World's 3rd Most Amazing Sculpture Garden
3. Creve Coeur
OK, French speakers can spell this town as well as St. Louisans can. In English, it means a "bursting" or broken heart.
4. Spoede
It's pronounced "spay-dee." The missing German umlaut over the E makes all the difference.
5. Llywelyn's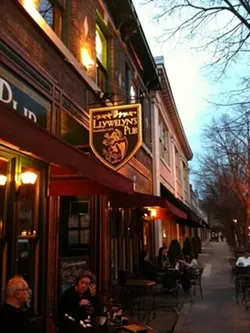 via
Llywelyn's Pub: Easier to eat than to spell.
There are six St. Louis locations for this beloved pub -- but only one correct spelling.
6. Pruitt-Igoe
St. Louis' notorious failed housing experiment may be gone, but its name lives on to confuse spellers.
7. Jhonny
As in Jhonny Peralta, the Cardinals' new shortstop.
8. Chouteau
You know you want to spell it S-h-o-w-t-o-e, don't you?
9. DeBaliviere
That French ending is tricky, but any good St. Louisan knows there are two I's in DeBaliviere.
10. Vandeventer
It's not Vandaventer or Vandyventer.
Nine more hard-to-spell words on page two. Are you up for it?
11. Schoemehl
Vincent Schoemehl used to be the mayor of St. Louis. Now, his name lives on in the giant concrete structures that stop cars from driving onto your street.
See also: Why St. Louis Should Stop Turning Its Street Grid Into Cul-De-Sacs
12. Fyler
If you've never heard this word pronounced, you might think it's "Flyer." It's not.
13. Busch
It's not Bush Stadium.
14. Schlafly
There's an extra C adding some power to the first syllable of this local family's name.
15. Schnickelfritz
The German word for a mischievous rascal is now the name of one of St. Louis' favorite new beers. We'll remember how to spell it...until we've had a few.
16. Florissant
It's spelled with one R and two S's. But you probably knew that if you're from St. Louis.
17. Forsyth
It's not like "sythe." There's no E.
18. Tilles
We're always tempted to spell this "Tillis." But that would be wrong.
19. Clydesdale
You've gotta get this one right if you say you're from St. Louis.
There's an E in the middle!
Follow Lindsay Toler on Twitter at @StLouisLindsay. E-mail the author at Lindsay.Toler@RiverfrontTimes.com.