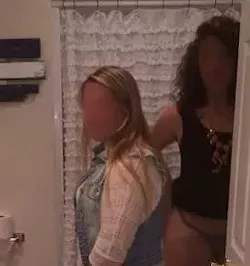 CTRL+C: The most dangerous keys on the Internet.
It's a tale as old as Twitter: A PR peon tweets a harmless message from their employers' official Twitter account and -- oops! -- mistakenly links to the wrong photo. Occasionally, it's a very wrong photo.
Southeast Missouri State University became the most recent victim of copy-paste tweeting on Friday, when the official Twitter account for the college's athletics department tweeted a surreal photo of two women hanging out in a bathroom in various states of undress.
The tweet was quickly deleted, but not before other users screencapped the photo.
See also: St. Louis Rams Player Posts NSFW Sex Video on Instagram (And No, It's Not Michael Sam)
First published on Deadspin, the offending tweet was supposed to link fans to live results of a track and field meet.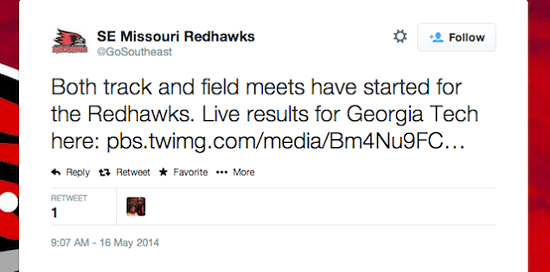 But clicking on that link did not reveal track and field results. Instead, it revealed this bizarre still life of two women in a bathroom. (Deadspin blurred the faces.)
Deadspin
No bathroom lady party is complete without Natty Light.
Redhawks sports information director Jeff Honza issued an apology to the The Southeast Missourian on Friday, stating: "We're sorry that that went out on the university Twitter account. We're looking into it."
No word yet on what kind of relationship, if any, the two women have to the college. We'll update if we hear more.
Follow Danny Wicentowski on Twitter at @D_Towski. E-mail the author at Danny.Wicentowski@RiverfrontTimes.com