Will Missouri ban Tesla cars here next year?
Tesla won a major legislative battle last week when Republican leadership decided to pump the brakes on a bill that would effectively have kicked the electric car company out of Missouri.
Tesla, which has a service center in St. Louis, says it sells cars directly to consumers -- not through franchise car dealerships -- to cut out the unnecessary middleman. But an amendment added to legislation last week, the final week of the session, would have made direct sales illegal and stopped Tesla's Missouri business.
Republican leaders made it clear that the last-minute amendment was not ready for a final vote. Speaker Tim Jones told the Wall Street Journal the bill wouldn't come up before the house this session, but it'll get called up again next session with full hearings in both houses.
Republican Majority Leader John Diehl says that lawmakers were concerned the bill would restrict free-market forces and result in unintended consequences if passed by the House.
See also: Missouri Legislature Could Ban Tesla Cars with "Sneak Attack" Amendment
Elon Musk, Tesla's CEO, called the amendment a "sneak attack" and quickly sent a team to Jefferson City to stop the bill.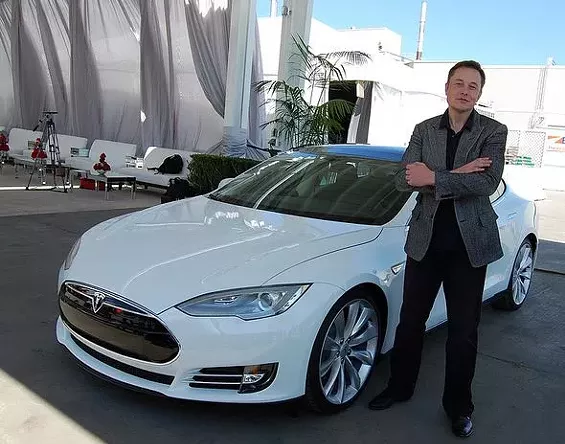 "This debate should be held in the full light of day with all sides being given an opportunity to make their case," Musk says in a Tesla blog post titled "Trouble in Missouri." "Instead, the dealers are again trying to ram through a provision under the cover of darkness and without public debate. The people of Missouri deserve better from their elected officials."
Even the Federal Trade Commission joined the legislative battle, coming out strongly against limiting Tesla's business in Missouri. FTC staff said the amendment was "very likely harming both competition and consumers" by restricting how car manufacturers sell to customers.
"House Bill 1124 would amplify the adverse effects of the current prohibition...[and] discourage innovation," the FTC said in a statement.
When the bill comes back up for debate next year, Tesla supporters will go up against the bill's sponsor, Representative Glen Kolkmeyer, who says allowing Tesla to sell directly to consumers opens the floodgates for foreign dealers to sell cars to Missourians over the Internet.
"You can't have two sets of rules for the same type of business or industry," Kolkmeyer told the Springfield News-Leader. If Tesla wants to sell in Missouri, Kolkmeyer adds, it'll have to follow the same procedures as a Ford or Honda dealership. "Our forefathers decided that any car sold in the state of Missouri would be sold through a dealer. This new company is skating around those rules."
Follow Lindsay Toler on Twitter at @StLouisLindsay. E-mail the author at Lindsay.Toler@RiverfrontTimes.com.