St. Louis' sports broadcaster extraordinaire Joe Buck married former Broncos cheerleader and current NFL Network reporter Michelle Beisner last weekend in Mexico, reports TMZ.
The couple got engaged last summer after meeting at the Super Bowl in New Orleans in 2013.
See Also: New Yorkers Throwing Pizza on Joe Buck is the Funniest Thing You'll See Today
Guests kept the private ceremony in Cabo San Lucas hush-hush, but one photo that made it to social media shows former Cowboys quarterback Troy Aikman by his side, just like in the Fox broadcast booth.
Well, maybe not JUST like in the Fox broadcasting booth...
See also: Joe Buck Honors His Father with Game 6 Call
The couple's Williams-Sonoma registry is up on wedding site TheKnot.com. Apparently Buck and Beisner are restocking their kitchen; they mostly registered for pots, silverware, knives and other cooking appliances.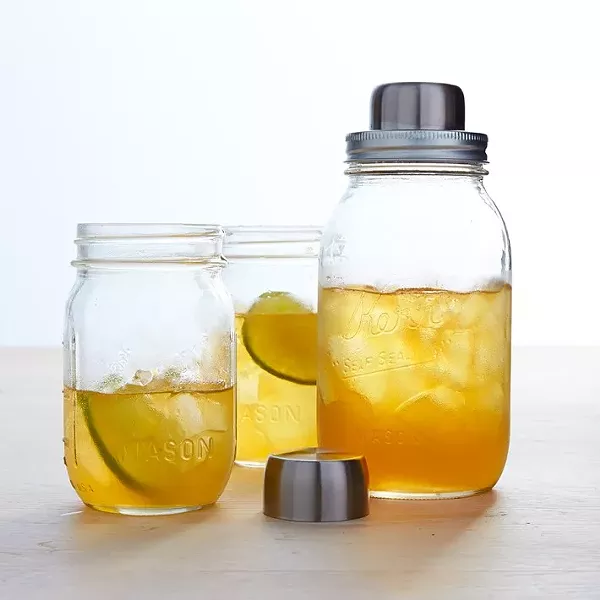 Make us a drink, won't you, Joe?
In case you were thinking of buying the lucky couple a little something to celebrate their nuptials (and to give you an idea of what the couple asked for), may we suggest the Mason Jar Cocktail Shaker?
Rumor has it Buck and Meisner will move back to St. Louis now that they've tied the knot. What better way for them to toast their new life in the Lou but with a drink mixer made for southern hospitality. Besides, we'd love to drink Buck's mint juleps.
You can't get them a fancy Williams-Sonoma can opener. Joe Kinsey at Busted Coverage beat you to it.
See also: Joe Buck Separated from Wife; Who's He Going to Slama-Lama-Ding-Dong Now?
Buck, 44, has two children with his ex-wife, Ann, to whom he was married for 17 years.
Beisner, 37, is an actress on the side when she wasn't cheering on the Denver Broncos or reporting for the NFL Network.
Here's a look (from a distance) at the couple's beachfront ceremony:
Follow Lindsay Toler on Twitter at @StLouisLindsay. E-mail the author at Lindsay.Toler@RiverfrontTimes.com.