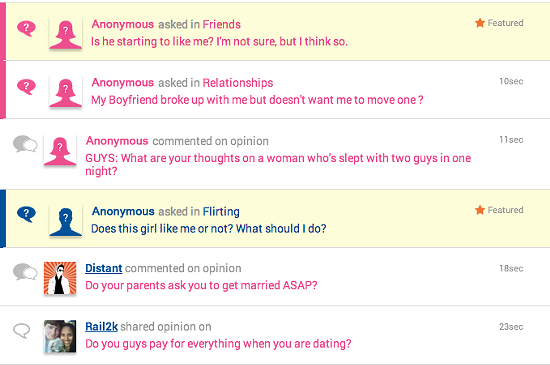 GirlsAskGuys.com
Need an answer from the opposite sex? Just ask Girls Ask Guys.
Does he like me? Should I ask her out? Why does he do that weird thing when he kisses? Is she just using me for sex?
When it comes to hooking up, we've all wished a panel of opposite-sex experts would help translate and explain what the guy or gal we fancy is really thinking.
Luckily, Tolga Tanriseven offers a solution with his St. Louis-based startup GirlsAskGuys.com, where anonymous users can post questions about their love lives and get opinions from guys (if you're a gal) or from gals (if you're a guy).
See also: Naughty List: Missouri Ranks 5th in the U.S. for Longest Duration During Sex
It all started when Tanriseven, a computer engineer, moved to St. Louis from his native Turkey to join his brother and study at Southern Illinois University at Edwardsville. Tanriseven says he felt so sorry for the guys stumbling around in downtown bars trying to pick up ladies that he felt he needed to help them.
"When a guy approaches a girl or when a girl approaches a guy, the methods used, the body language, it just wasn't right," Tanriseven says. "It hit me that if I wanted to do something, the best way for help to happen is to ask."
So Tanriseven created an online space for people to do just that -- ask. On GirlsAskGuys.com and GuysAskGirls.com, questions go up anonymously, and on average, fifteen people of the opposite gender post their own opinions.
"To be able to share what you know is very appealing, not just from a gender perspective but from any perspective," says Tanriseven. "The value is that you hear from hundreds of other people who have been there and had that experience."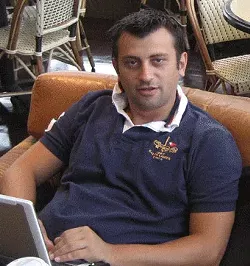 Tolga Tanriseven
Tolga Tanriseven.
Girls Ask Guys' users may find value in the site's large community, but for Tanriseven, the value lies in the 10 million unique visitors coming to the site each month. Traffic jumped two months ago when he redesigned Girls Ask Guys to be more smartphone friendly, bringing 60 percent of traffic through mobile devices. Tanriseven and his business partners, Menguc Tanriseven and Trip Goodloe, attracted $1 million in seed money last year, allowing the site to expand into two new language markets, Turkish and Spanish.
See also: Launch Code: How 42 "Unqualified" People Landed Dream Tech Jobs in St. Louis
Despite having employees and offices for Girls Ask Guys in seven cities across four time zones, Tanriseven says St. Louis will stay the company's headquarters. Last year, Jim McKelvey, cofounder of Square and one of St. Louis' best-known entrepreneurs, joined the startup as an official advisor.
"Back in the day, when I first launched, I had no idea St. Louis was becoming the tech hub it already is now," says Tanriseven, adding that he's found funding, resources and mentorship here for his budding startup.
If Girls Ask Guys sounds like a dating site, it isn't. Instead, the site bridges the gap between coupling sites, like eHarmony or Tinder, and crowdsourcing social media, like Twitter or Reddit. Girls Ask Guys users are looking to the site for answers about love -- like where they should take a first date -- but not for love itself.
"It's not a place where you can find a date," says Tanriseven. "Instead, it's a palce where you can learn how to get a date and keep that date."
That said, Tanriseven reports that at least one couple who met through Girls Ask Guys has gotten married.
Follow Lindsay Toler on Twitter at @StLouisLindsay. E-mail the author at Lindsay.Toler@RiverfrontTimes.com.