Jon Gitchoff
Thousands of people dance to dubstep, EDM and more at the cave rave.
St. Louis stayed busy this weekend, taking advantage of spring's slow warming to party outdoors and underground.
Who says only children get to have pillow fights? For the third year in a row, STL Imrov Anywhere organized a pillow fight for International Pillow Fight Day this weekend. Kids of all ages battled it out with their plushy weapons and costumes, eventually doing what every child does after having fun: taking a nap.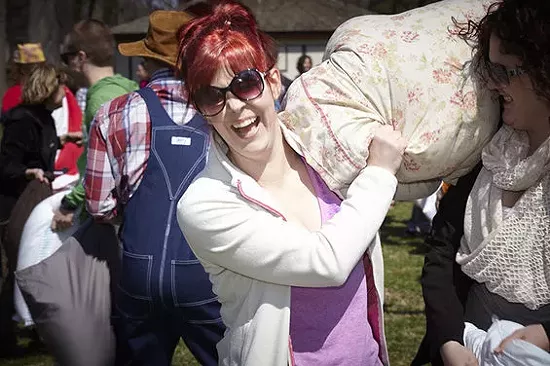 Photos by Steve Truesdell
Pillow fight!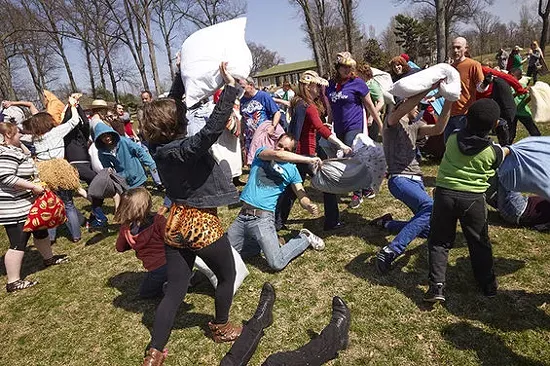 The pillow fight may have caused some unintentional law breaking.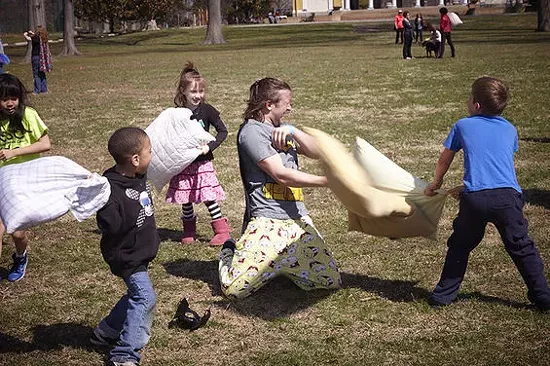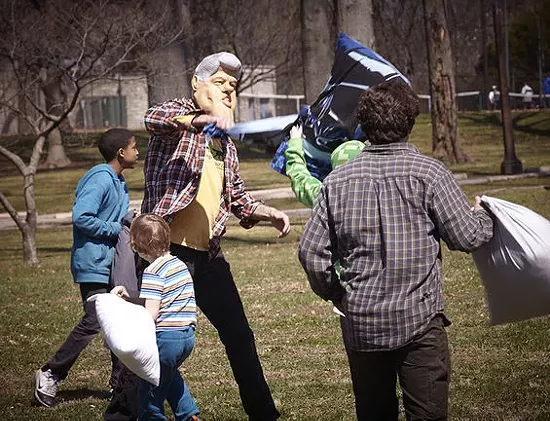 What else did St. Louis do this weekend? See more on the next page. One of Missouri's nicknames is "the cave state," and party people proved that this weekend at Boogie Knights presents One Knight Underground: Light Up the Knight at Crystal City Underground. Thousands raved to dubstep, EDM, techno and electronica at the underground venue.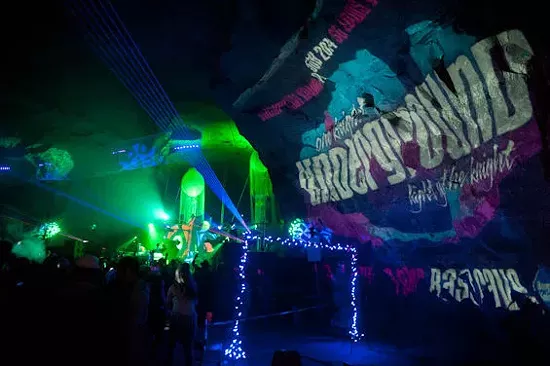 Photos by Jon Gitchoff
Partying in a cave is stalac-TIGHT, amiright ravers?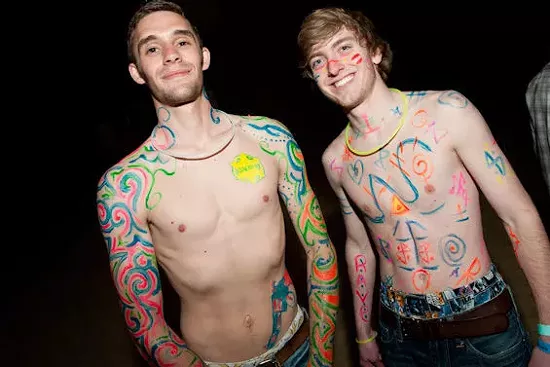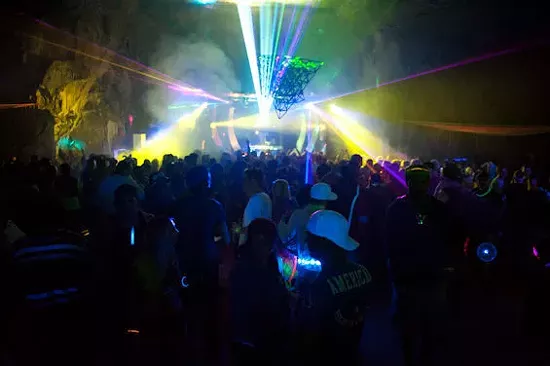 Don't miss photos from the zombie bar crawl last weekend. People raised hell and the undead at Big Daddy's this weekend at the Zombie Pub Crawl. A make-up artists helped participants get as gory as possible at the fundraiser for the Special Olympics.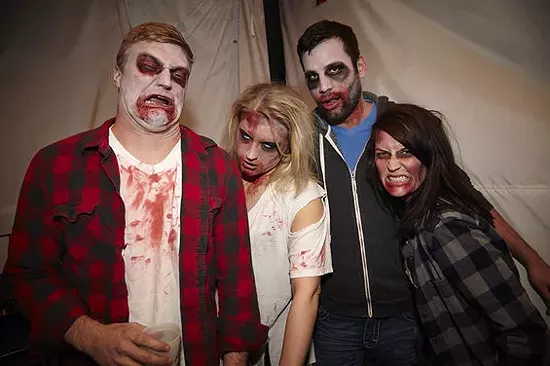 Photos by Steve Truesdell
"We don't want your brains. Just your beer."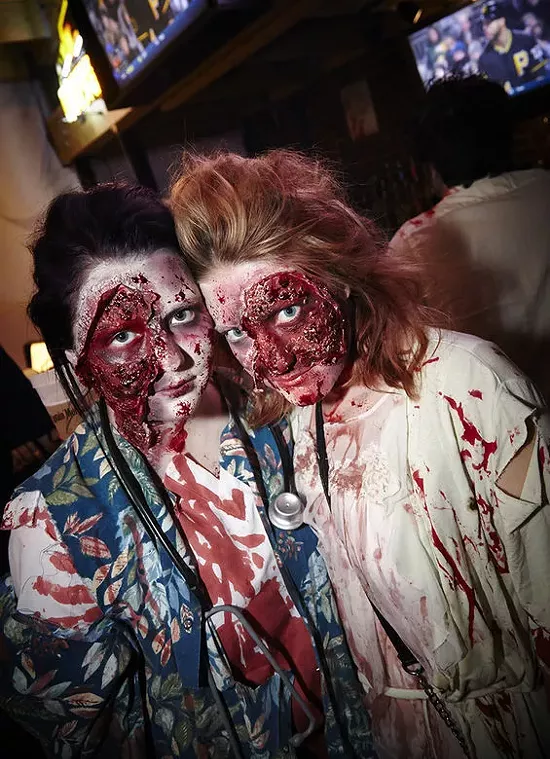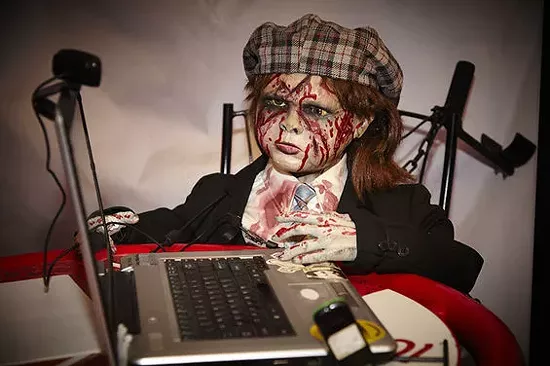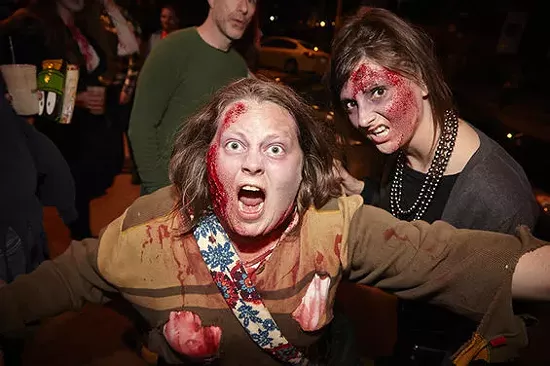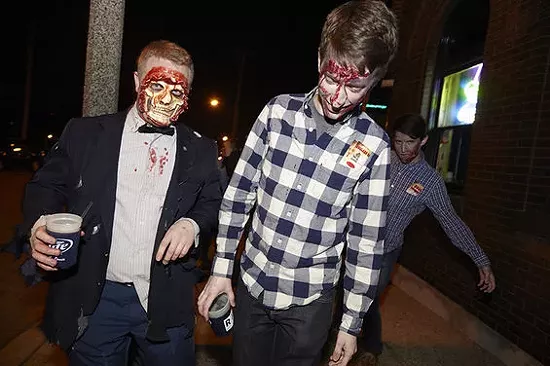 Follow Lindsay Toler on Twitter at @StLouisLindsay. E-mail the author at Lindsay.Toler@RiverfrontTimes.com.