Todd Spence/Break.com
Remember, kids: You can't solve a satanic murder alone, or sober.
Todd Spence's mashup of classic Hardy Boys' covers with the grim heroes of True Detective is damn near perfect. A Webster University alum who grew up in Farmington, the now LA-based writer and illustrator tells Daily RFT he got idea while watching True Detective's finale.
"I realized they're essentially just the Hardy Boys," he says, describing the HBO series' main characters, Rust Cohle and Marty Hart. "They're just this duo of detectives, trying to figure out these little mysteries."
Of course, veteran teen detectives Frank and Joe Hardy never ruminated on the bleak mysteries of human existence or bought drugs from a hooker. Regardless, Spence's painstakingly detailed work is mesmerizing.
See also: Dzhokhar Tsarnaev The Terrorist Coloring Book on Sale in St. Louis: "It Tells Kids The Truth"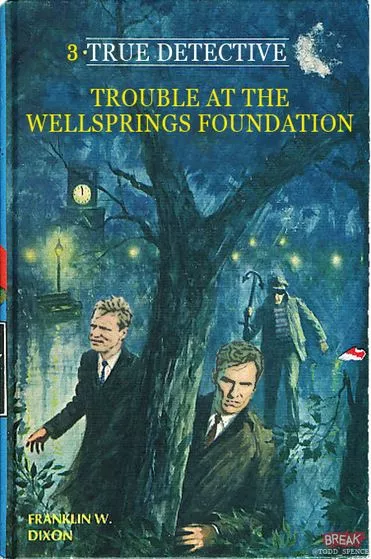 Aping the distinctive style of the Hardy Boys covers proved a challenge, says Spence, since the painting style was "vastly different" between the six actual Hardy Boys novels he chose to adapt.
The cover below is Spence's favorite. "I made sure to add Marty's paunch, and of course Rust is holding a beer," he says.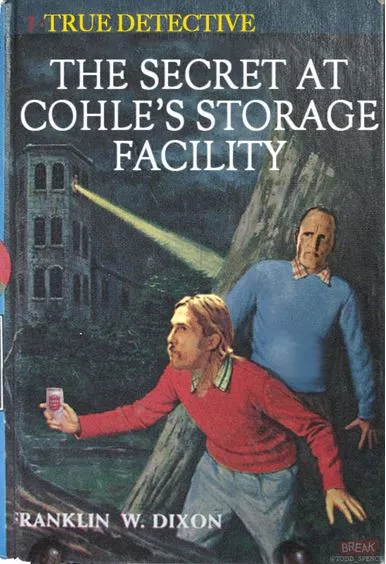 Continue for more of Spence's True Detective/Hardy Boys covers.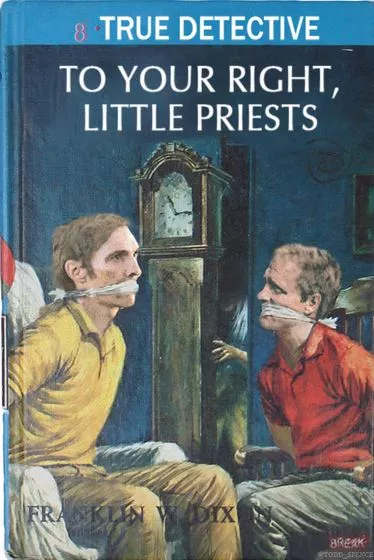 Spence, a self-described pop-culture artist, says the Hardy Boys and True Detective are a natural fit.
"If True Detective was a book series by itself, it would have worked in chapter form. That was another detail I put on the covers, the book numbers, and the little plot points that coincide with the episodes."
This isn't the first time one of Spence's spot-on parodies went viral: His series of Pixar characters crossed with the posters of Oscar-nominated films show the same attention to detail as his True Detective covers.
You can see the full gallery of Spence's True Detective/Hardy Boys covers on Break.com. And if you're dying for more of Spence's pop-culture illustrations, head to his Tumblr page.
Follow Danny Wicentowski on Twitter at @D_Towski. E-mail the author at Danny.Wicentowski@RiverfrontTimes.com