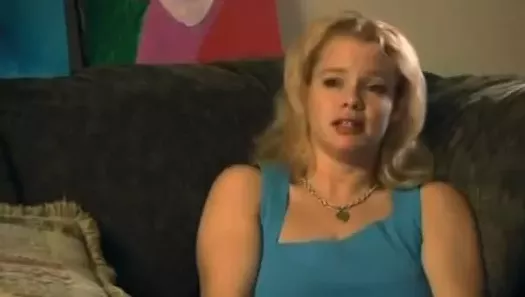 When Jacqueline Patterson took her first toke of marijuana at the age of fourteen, she experienced what it was like to be without pain for the first time in her life. It's also why she eventually had to leave Missouri.
Patterson was born with cerebral palsy. The muscles on the right side of her body are significantly weaker and less developed than her left, and she speaks with a severe stutter, or as she prefers to call it, a "speech spasm." Medical marijuana, Patterson says, has helped her deal with the pain her medical condition causes every day of her life, and it also helps with her speech. When she smokes, her brain doesn't feel as rushed, and she's able to get the words out easier, she says.
Although using marijuana to treat cerebral palsy is not unheard of these days, it wasn't an accepted notion roughly twenty years ago when Patterson first tried it and noticed a remarkable difference it made on her body.
"Smoking cannabis as a teenager meant that I had to get it from my friends," Patterson tells Daily RFT. "Which meant that I had to hang out with the people who had it, which was a problem in the beginning."
She continues: "There was a drug-dealing senior at Park Hill High School when I was a freshman who took an interest in me because I was pretty and because my house was within walking distance of the campus. He always had weed, but he was abusively controlling, One day, he physically forced me to skip school, and my parents came home. Well, my mom came home with my dad in tow, and they already had a preconceived idea of what was going on. I couldn't tell them that marijuana made me feel better or that skipping school had been forced upon me."
Patterson says that her family and school then applied the "delinquent" label to her "with Super Glue."
See also: Sen. McCaskill: If Pot is Legal "Kids Will Get Handed Joints Like They Get Handed Beers"
That made life difficult for the next few years, not only because of tenser family relations, but also because Patterson was afraid to self-medicate. And when she had a son at age seventeen, she wanted to "be a good mother," which meant staying away from marijuana and its negative stigma.
After having a baby, Patterson moved in with her boyfriend, "Scott," a 24-year-old data processor whom she hadn't known very long, but who seemed like a loving, stable and trustworthy guy. But at the end of July in 1997, she found out that wasn't the case at all.
"Scott strangled me, tied me to a bed, and proceeded to rape and sodomize me for eight hours while my son slept in the other room," Patterson says.
At the end of the eight-hour torture session, Scott began drinking and then calmly called the cops on himself. He was arrested and eventually went to prison.
The rape caused Patterson a great deal of mental anguish, similar to post-traumatic stress disorder. But the immediate aftermath of the rape did not help much either.
Future Missouri senator Claire McCaskill, incidentally, was the Jackson County prosecutor at that time, and Patterson says she took a special interest in her case.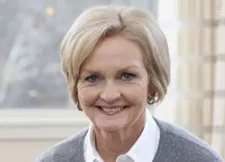 Facebook/Claire McCaskill
"When I met her, my face was so swollen and my eyes were so red with blood that I remember not even feeling human. I felt like an animal on parade -- the rape victim that everyone wanted 'criminal justice' for. It was my first experience with how disposable the victim is in that context."
Patterson, now suffering from cerebral palsy and PTSD, started using marijuana to medicate. For her, it was far better than the heavy pharmaceutical painkillers she was prescribed by Missouri doctors.
See also: St. Louisan Owns Marijuana Dispensary in Colorado and Hopes Missouri Legalizes, Too
McCaskill's tour across the Show-Me state last week revealed much about the Democrat Senator's views on marijuana: She doesn't like it, either for recreational or medical use, not even for war veterans or rape victims with PTSD. And Patterson explains she is personally offended by McCaskill's stance since it has worked so well for her.
See also: McCaskill: Not Sure If Rape Victims and War Vets with PTSD Should Get Medical Marijuana
"Medical cannabis for PTSD is a very personal issue for me, as is the irony of the criminal-justice system," she says.
Nonetheless, it still wasn't legal in Missouri or Iowa, where Patterson moved after the rape. By then, she was more certain about her views on marijuana and began joining in lobbying efforts to get it legalized for medicinal purposes in 2001. But in 2006, Patterson was arrested for a misdemeanor marijuana charge, which caused problems for her to get into public housing both in Iowa and Missouri. She became homeless and had to send her second son to go live with his father, who would later win full custody.
Patterson says that happened because of her marijuana activism.
Click on the next page to read about Patterson's move out West...
Homeless and discriminated against, Patterson decided to leave the Midwest behind and move to a more forward-thinking state on marijuana matters: California.
Nowadays, Patterson is a medical-marijuana activist living in a small town outside San Francisco. She's allowed safe access to medical marijuana to treat her conditions, and she practices power yoga to build muscle dexterity and balance. She lobbies on the state and federal levels not only for medical marijuana, but for educational rights and support for homeless families as well.
She's developing a 501c3 called the Fragile Flower Foundation, which aims to "help individuals grow gracefully through their tribulations."
Patterson is also active in the "diversability" movement, which aims to improve healthful living and medicinal treatments for people with disabilities. For this, she's developing a 501c4 called Diversability Incorporated.
Patterson loves California, but she misses her family back home in Missouri. And she says being so far from her second son is extremely difficult for her, as well as her other children.
See also: Irregular Increase in St. Louis Flights to Denver Linked to Marijuana Legalization
But Patterson explains that being able to treat herself with the medicines she prefers and being politically active has empowered herself and she hopes that others don't see "disabilities" as "diminished abilities," but rather as equal and different.
Patterson also wants people to continue to have the conversation about medical marijuana with their friends and family members who might not be on board just yet.
"People should be angry that our government is allowing and even encouraging treatments that drag their loved ones through hell, from cancer to PTSD, when there is a safer saner more reliable option," she says.
See also: How a Missouri Man Could Die in Prison for Weed
Follow Ray Downs on Twitter:
E-mail him at Ray.Downs@RiverfrontTimes.com.