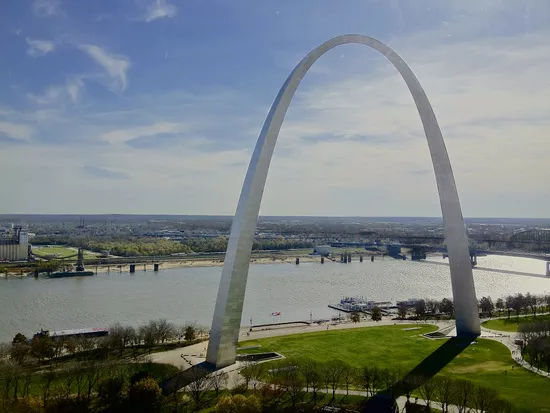 St. Louis is a hidden gem -- he got that part right.
We just love Marcos Saldivar's Huffington Post list, "26 Reasons to Appreciate the Hidden Gem of St. Louis."
Saldivar, an associate editor at the Huffington Post, is dead-on when he says St. Louis' world-class and free zoo, museums and parks make the Lou much more than a fly-over city -- not to mention the deliciousness that is Ted Drewes.
See also: Welcome to St. Louis, Boston Red Sox Fans: 5 Tips for Getting Around
But before his list even starts, Saldivar makes an assertion about St. Louis that threw us for a loop:
"But there's the case to be made for 'St. Louie,' as it's affectionately called, as America's most hidden gem," Saldivar writes.
St. Louie? Really? Are we dancing the hoochie coochie, too, tootsie-wootsie?
"St. Louie" as a nickname for St. Louis -- which does go by the Lou, River City, Mound City, Gateway City, Gateway to the West, STL and, our favorite, the Rome of the West -- has long been out of style, like how "San Fran" stopped being a nickname for San Francisco.
Twitter agrees:
Saldivar can't be too much to blame. Though he says he's an honorary St. Louisan on Twitter, Saldivar is from California and graduated from the University of Southern California before joining the HuffPo staff in New York.
So thanks for the shoutout on the Huffington Post, Saldivar. Next time you come visit ol' St. Louie, we'll take you for a ride in a trolley.
Follow Lindsay Toler on Twitter at @StLouisLindsay. E-mail the author at Lindsay.Toler@RiverfrontTimes.com.