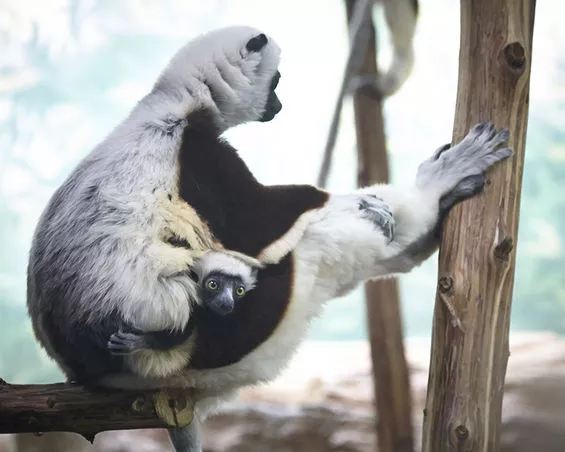 Steve Truesdell
Kapika, a baby female Coquerel's sifaka, clings to her mom.
After this soul-crushing winter, St. Louisans are welcoming spring with open arms and trips to the city's free, world-class zoo.
The Riverfront Times sent photographer Steve Truesdell to the Saint Louis Zoo for the first weekend of spring to capture animals and humans alike soaking up rays.
See also: Big Ass News! Record Number of Somaili Wild Asses Born at St. Louis Zoo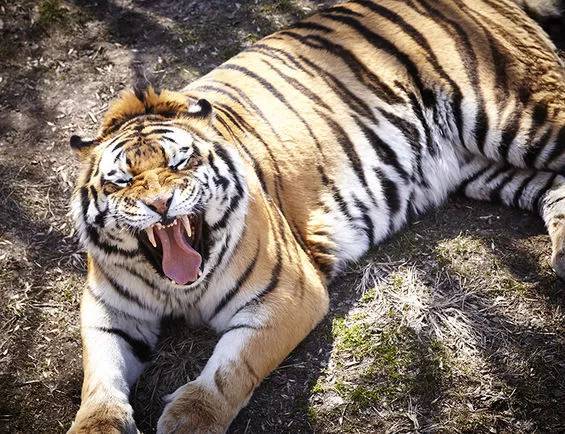 Steve Truesdell
"I'll open my mouth real wide, and you throw in some Dippin' Dots."
Baby Kapika, the Coquerel's sifaka lemur born January 21, was a big hit for visitors this weekend. Her name means "peanut" in Malagasy, the language of Kapika's species' native home of Madagascar.
See also: Baby Sifaka, the Lemur that Dances, Born at St. Louis Zoo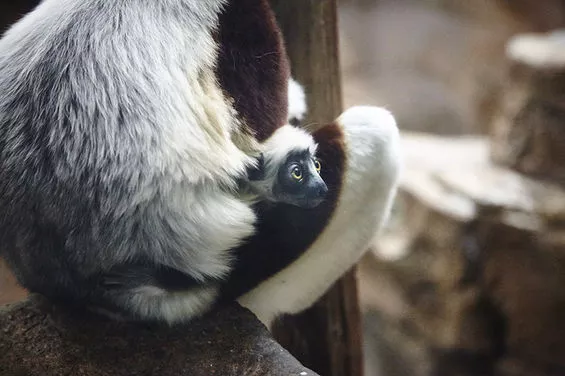 Steve Truesdell
Baby Kapika pokes her head out.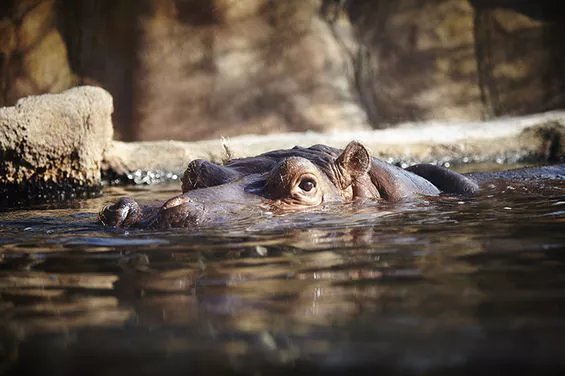 Steve Truesdell
"I may look slow, but I'm faster than an Olympic sprinter. So watch out!"
Steve Truesdell
This bird is still hungover from Mardi Gras.
The zoo's sea lions were out in full force this weekend, playing basketball, giving kisses and catching fish.
Continue to the next page for adorable photos of sea lions in the sun.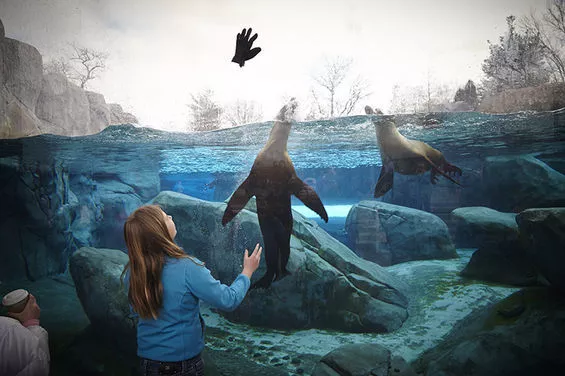 Steve Truesdell
The sea lions are so special they get a disembodied high five.
The Saint Louis Zoo's sea lions are always ready for a show. And since it's March Madness after all...
Steve Truesdell
Go St. Louis Hawks! Oh, wait.
Steve Truesdell
Who's in the cage now, humans?
One little girl got buddy-buddy with her new sea lion pal.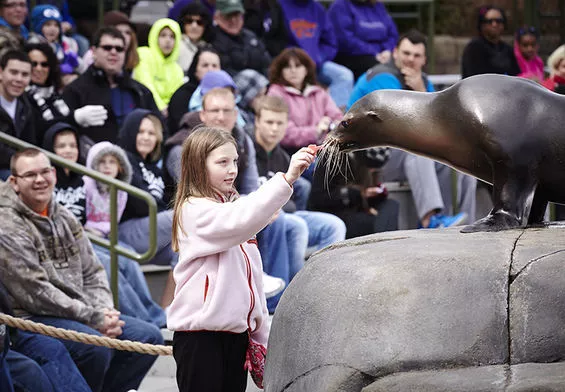 Steve Truesdell
No fair, we want to feed the sea lions!
Steve Truesdell
Kiss!
Steve Truesdell
Nice catch.
Lions and monkeys and turtles -- oh my! On the next page.
Steve Truesdell
"I eat crap all day and love it."
Steve Truesdell
Oh, me? I'm just LION around! Get it?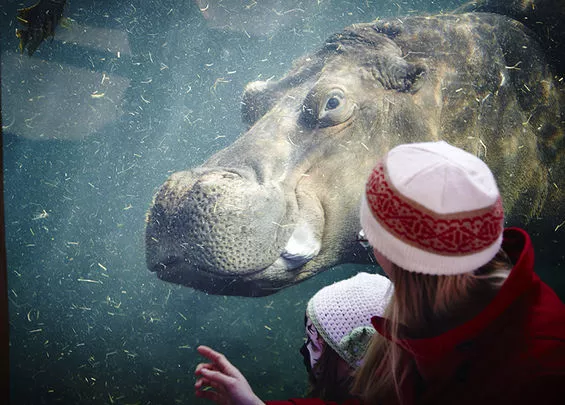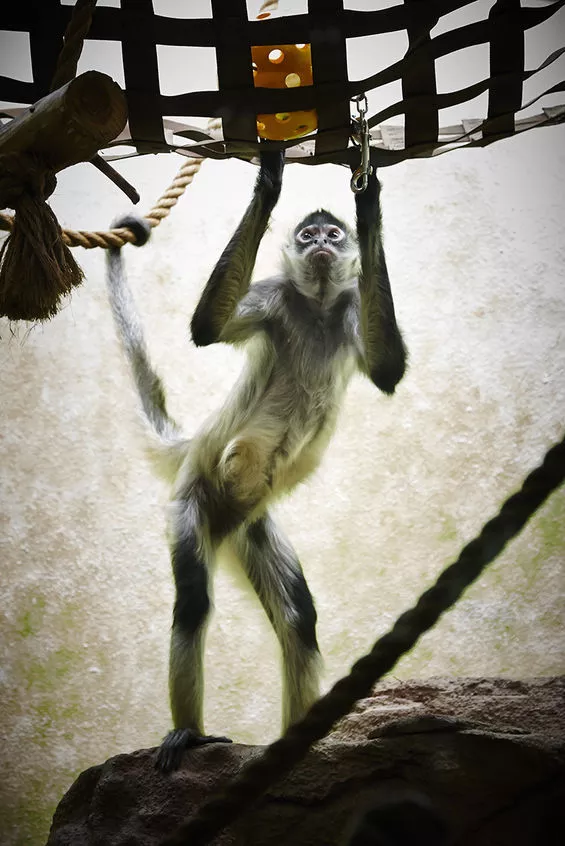 Steve Truesdell
A very funky monkey.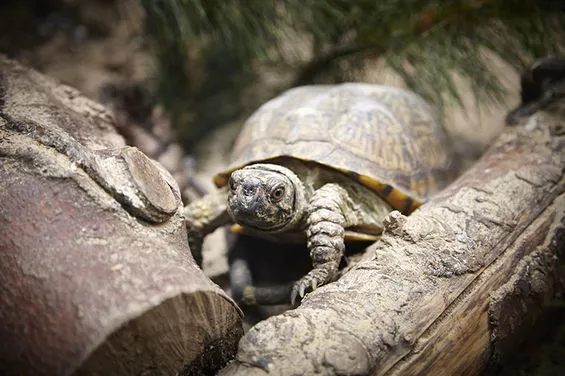 Steve Truesdell
Somehow, Mr. Turtle is always last to the party.
Follow Lindsay Toler on Twitter at @StLouisLindsay. E-mail the author at Lindsay.Toler@RiverfrontTimes.com.