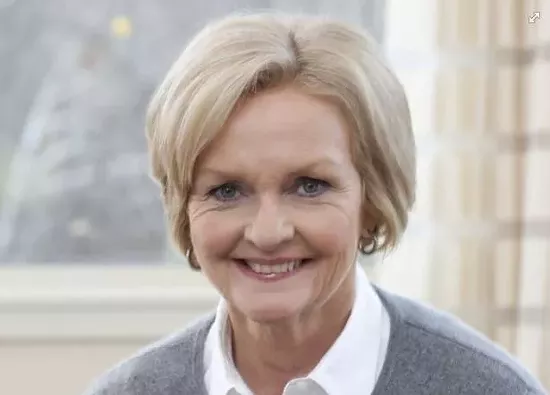 Claire McCaskill/Facebook
Sen. Claire McCaskill "won't give you the answer you want to hear."
Senator Claire McCaskill might be Missourians' "liberal" voice in Washington D.C., but when it comes to reforming marijuana laws, the Democrat lawmaker is quite the conservative.
On Monday, McCaskill attended a town hall in Columbia where she fielded questions on a wide array of issues, including jobs, the economy, Ukraine, and of course there was some guy asking about Benghazi.
But among the main concerns of McCaskill's constituents was the cannabis question.
The first question was about industrial hemp, which came from Linda Yelvington, a cannabis activist in Potosi, who asked the senator if Missouri farmers should be able to grow hemp "so that they can compete in the global economy and so American manufacturers do not have to import foreign sources from China? Should cannabis and hemp be rescheduled?"
See also: Reefer Rumble! Show-Me Cannabis Debates Missouri Drug Cop on Marijuana Legalization
McCaskill said she would consider the idea of legalizing industrial hemp, as long as it meant teens weren't getting high off of it .
"I think we need to look at hemp as an agricultural product obviously and there needs to be some thoughtful way of making sure, because most hemp grown is industrial hemp, it's not the kind you hope your 14-year-old isn't smoking," McCaskill said as marijuana reformers no doubt had to fight a desire to scream out about how it's impossible to get high off hemp.
Wikimedia/Evelyn Simak
Smoking all this hemp won't get you high.
She continued: "So it is probably, I think, a good idea to look at, we're always at ways. Frankly, our agriculture is our lifesaver in Missouri because we have a positive trade balance because of how much we export. If hemp can be another one, I'm certainly open to it."
Yelvington wasn't very happy with the answer. In an email to Daily RFT after the town hall, she explains why.
"I was pleased Senator McCaskill was aware that hemp would be good for the agricultural economy in Missouri, but I thought her answer somewhat evasive," Yelvington says. "As we are the only developed nation that prohibits the growing of hemp I would have liked her to talk about why she is not fighting for the farmers of Missouri to be able to do so, or to say she would begin fighting for it. She did not address the rescheduling problem that has to be fixed at the federal level."
See also: Meet Jeff Mizanskey, Missouri's Only Inmate Sentenced to Death in Prison for Pot
Later during the town hall, McCaskill was asked about the real question of everybody's mind: straight-up legalization.
An audience member told McCaskill that Missourians are starting to favor legalization and then asked the senator: "What will you do at the federal level to legalize marijuana?"
Click on the next page to see McCaskill's answer...
"I'm in close contact with my colleagues in Colorado and they're having some unexpected problems, some activity that they're not happy about. So I'm continuing to talk to them." McCaskill said, offering no specifics about these problems.
See also: Irregular Increase in St. Louis Flights to Denver Linked to Marijuana Legalization
She continued: "You know, there's no question that marijuana impacts your behavior. It's a mind-altering drug, just like nicotine and just like alcohol. I can definitely understand there are some arguments to be made that nicotine and alcohol are as bad or worse. I get those arguments. But I'm not sure that putting another one easily accessible -- besides nicotine or alcohol -- is the best way for us to go."
At that point, McCaskill was interrupted by Duell Lauderdale, a student at Mizzou who is also president of the university's chapter of Students for a Sensible Drug Policy, a nationwide drug law reform group.
"Everybody's already consuming it, is the problem," he told the senator.
"Yeah, well, it is accessible. In some cases easily," McCaskill conceded.
"Actually more [accessible] for children when it's illegal because there's not somebody to check - a drug dealer will just hand it to them," Lauderdale responded.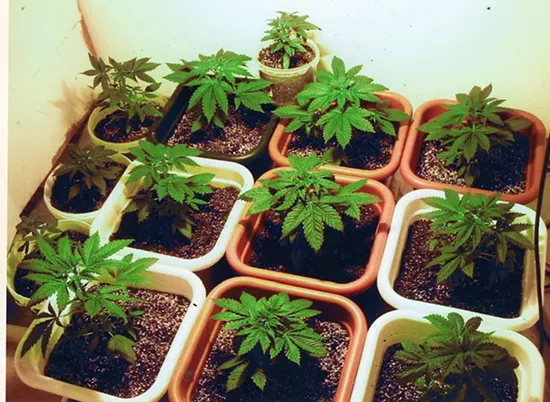 And then Senator Claire McCaskill, the former prosecutor and the 24th wealthiest member of Congress, delivered her argument for continued marijuana prohibition, which leads to more incarceration and less tax revenue:
"I guarantee you that there are kids who are getting handed beers everyday. So it's not like those same ones handing them beers aren't gonna hand them a joint. So that, that doesn't work. I'm open to watching and seeing what happens with this but right now, I'm not gonna give you the answer you wanna hear but hopefully you know that's what I do. I'm not gonna tell you I'm for it. But I'm gonna watch carefully and see what happens in Colorado."
See also: St. Louisan Owns Marijuana Dispensary in Colorado and Hopes Missouri Legalizes, Too
Like Yelvington, Lauderdale wasn't too thrilled with McCaskill's answer. But he admittedly wasn't surprised, given the senator's consistent anti-reform stance. However, he says, there was a bright side.
"She actually did admit at one point that alcohol or tobacco could be as bad or even worse than marijuana and I thought that was a pretty big concession from somebody who maintains a prohibitionist position," Lauderdale says.
"But other than that, I was dissatisfied, she kind of just alluded to these mysterious problems going on in Colorado, but she didn't put a single thing forward."
Follow Ray Downs on Twitter:
E-mail him at Ray.Downs@RiverfrontTimes.com.