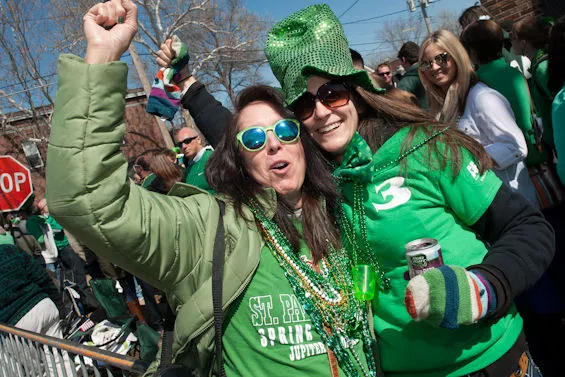 Photos by Jon Gitchoff
Happy St. Patrick's Day!
If you got to play hooky from work Monday and party at the Hiberian's St. Patrick's Day Parade in Dogtown, then you must really have the luck of the Irish on your side.
Monday's parade celebrated all things green -- floats, beads, tutus, beer...and, after too much beer, puke. St. Patrick would be proud.
See all photos: St. Patrick's Day 2014 in Dogtown
Here are some of our favorite shots of Dogtown revelers: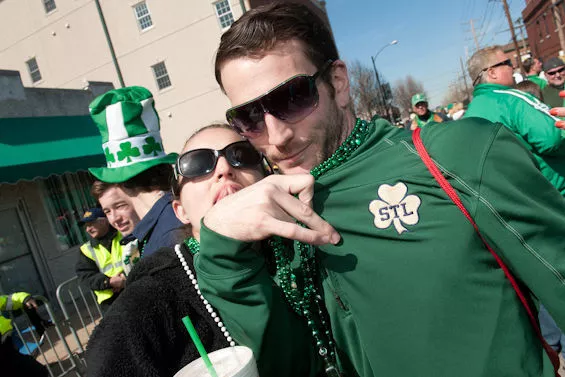 See also: Drink Local This St. Patrick's Day: Three Locally-Brewed Alternatives to Guinness
St. Patrick's Day is a good holiday for people who didn't get enough bead-throwing at Mardi Gras.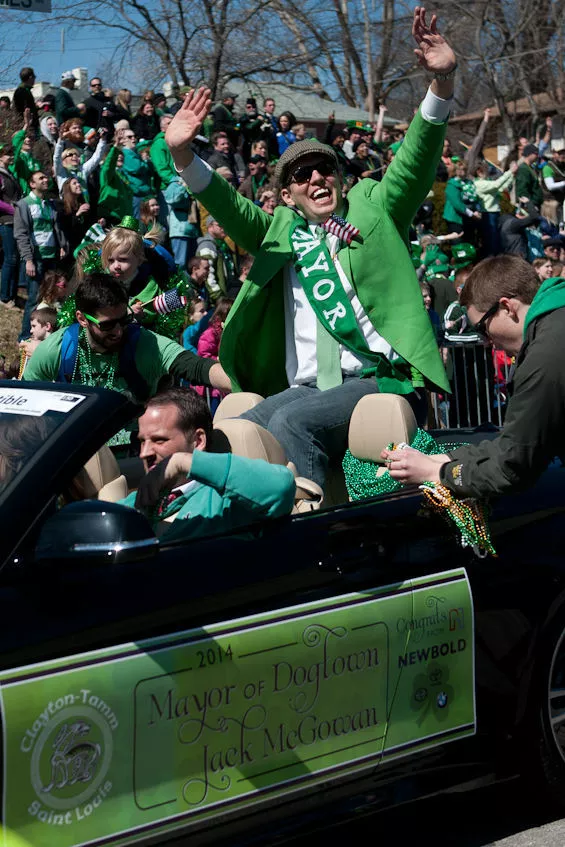 The Mayor of Dogtown greets his constituents at the parade.
See more photos on the next page.
You don't have to show your lucky charms to get these beads.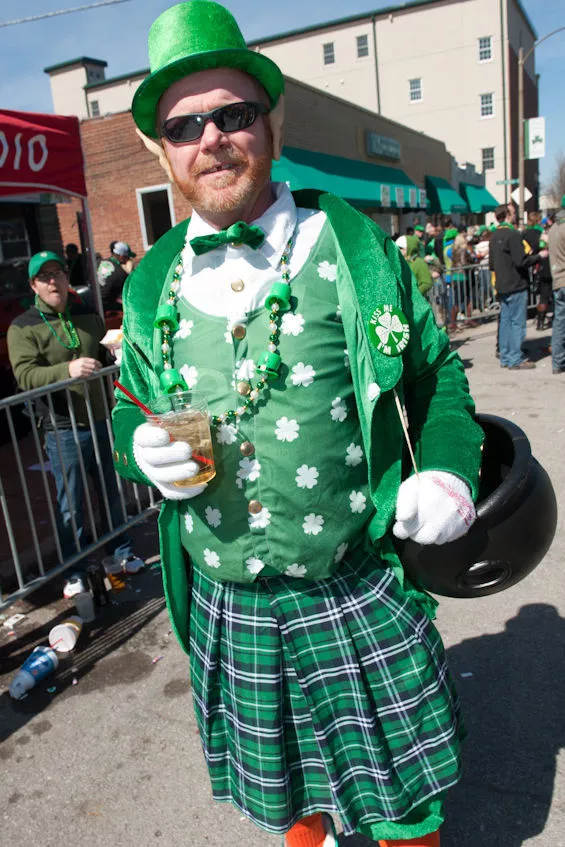 THIS is how you wear a kilt.
And this is how you celebrate St. Patrick's Day.
If men get to wear kilts, then the ladies get to wear tutus.
There's always someone partying next to St. Potty.
Follow Lindsay Toler on Twitter at @StLouisLindsay. E-mail the author at Lindsay.Toler@RiverfrontTimes.com.