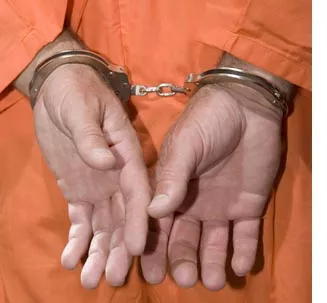 Both men will be on supervised release for life after transporting women to multiple states to sell them for sex.
Two men were sentenced Wednesday to more than 50 months in prison each for operating separate, multi-state human sex-trafficking operations in St. Louis and Hazelwood, according to the United States Attorney's Office.
Barry Wimberly, 45, of Hazelwood, pleaded guilty to pimping out numerous women, transporting them to Missouri, Illinois, North Dakota, Minnesota, Georgia and Florida to sell them for sex.
See also: Cops: Sex Trafficker Anton Morris Sold Girls at Motel Until They Escaped Through Window
United States District Judge Henry Autrey sentenced Wimberly to 57 months in prison and supervised release for life for transporting five female victims from five states to Missouri and back for prostitution. Wimberly ran his trafficking operation out of various locations in Hazelwood.
Police discovered Jamall Brown, 31, of Chicago, was trafficking women to Chicago, St. Louis and Denver last summer when he beat one of his female victims so badly that he fractured her nose. She'd wanted to stop working as a prostitute, she told St. Louis Metropolitan Police, so Brown broke her face and dropped her off at a St. Louis hospital.
Judge Autrey sentenced Brown to 51 months in prison and a lifetime on supervised release for trafficking two women and selling them for sex by advertising them online.
Follow Lindsay Toler on Twitter at @StLouisLindsay. E-mail the author at Lindsay.Toler@RiverfrontTimes.com.