Photos by Jon Gitchoff
"I'm the king of drinking, and I'm going to prove it."
There are two kinds of people: those who don't go to Mardi Gras and those who don't remember Mardi Gras.
No matter which category you fall into, Daily RFT is here to help you relive Mardi Gras weekend in St. Louis. Here are 21 people doing Mardi Gras right.
Warning: Some images may not be appropriate for the workplace.
When you get drunk enough, the middle finger gets a mind of its own.
See more: NSFW: The People of Mardi Gras 2014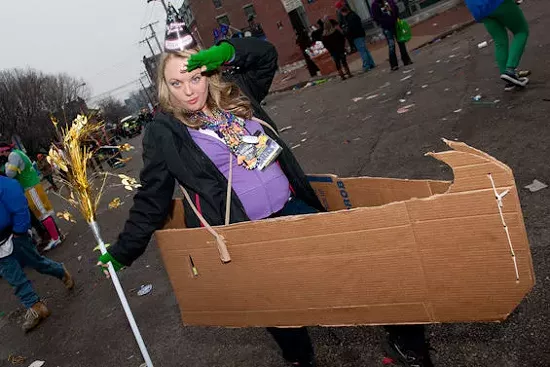 Do you think she knows she's not in a canoe?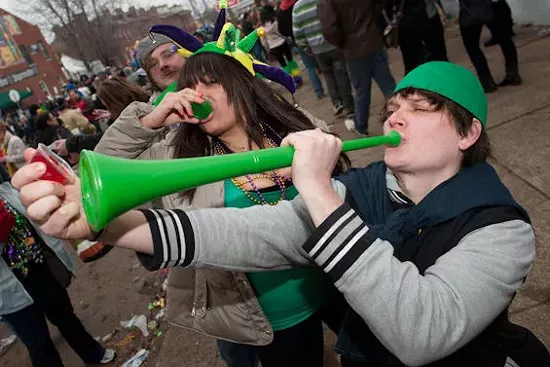 That's one way to use your horn.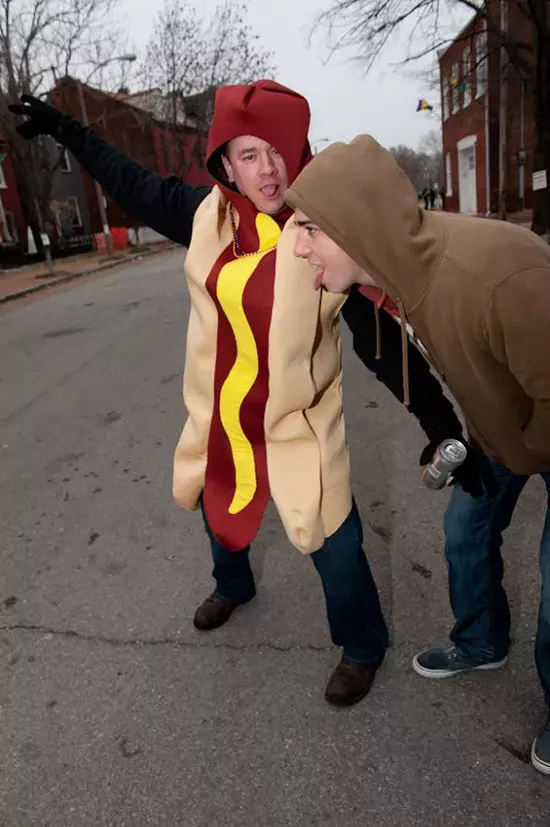 Do you get beads for flashing hot dog boobies?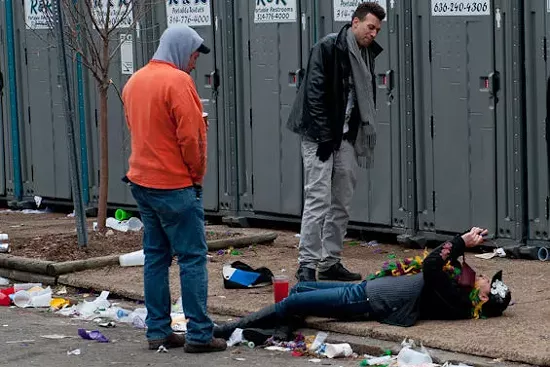 Standing And using the phone at the same time? That's too hard.
Everyone wants to get in on the Mardi Gras photo action.
More photos on the next page!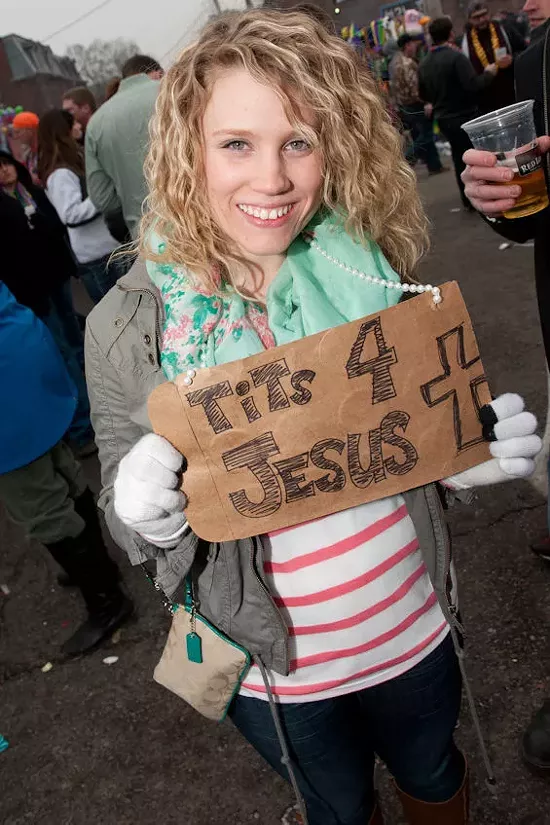 She's also the founder of Booze for Jesus.
Those are some big balls.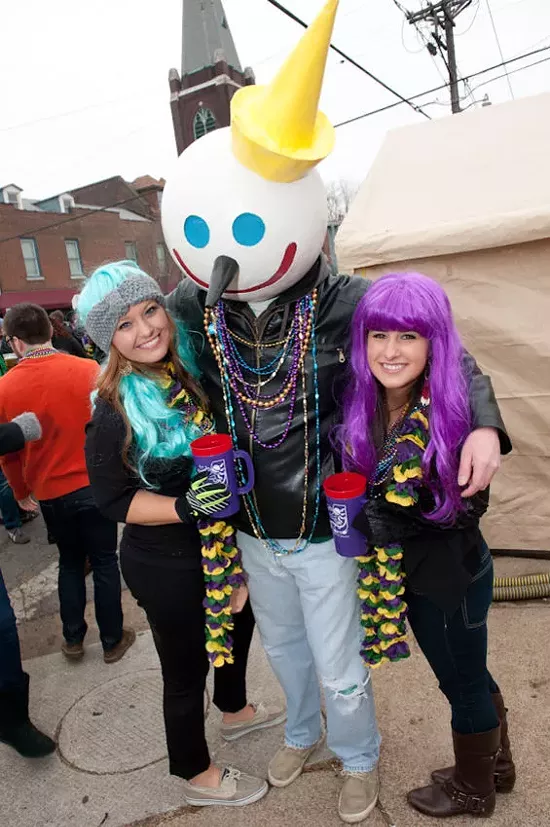 Jack in the Box got too drunk at Mardi Gras again. Oh, Jack.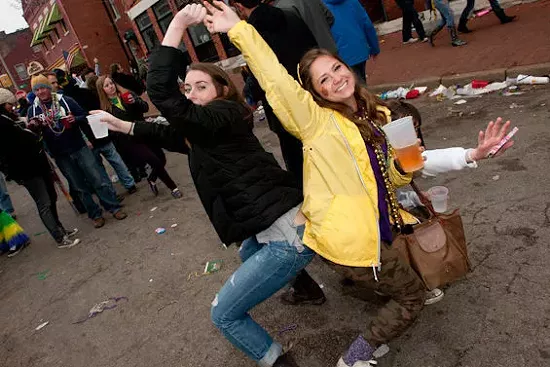 For some reason, beer makes ladies crouch during pictures. We can't figure out why.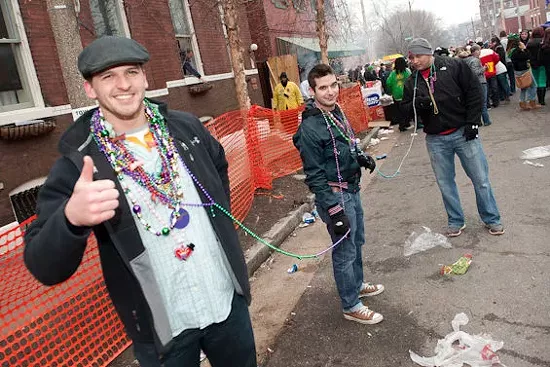 If your friends get out of control, just tie them to you with beads. Genius.
More genius photos on the next page!
The guy who got so drunk he forgot how hats work.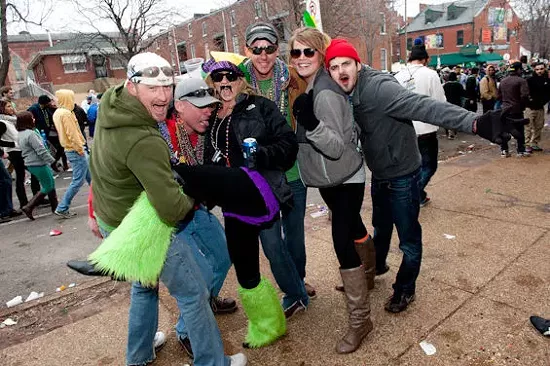 Men love to lick ladies wearing mustaches.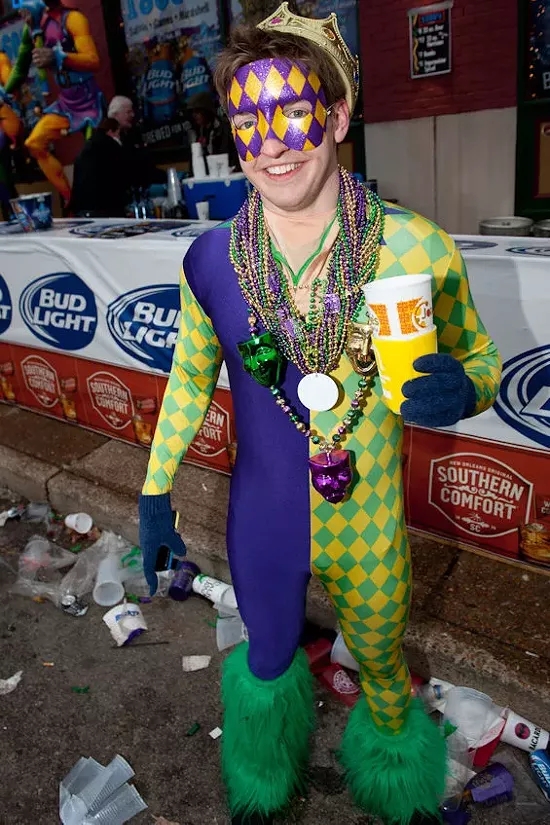 You have to be drunk to wear this.
Guys always want to get in on the beads action. It's just not the same as flashing boobies.
That tongue is going crazy!
Follow Lindsay Toler on Twitter at @StLouisLindsay. E-mail the author at [email protected].