Uber on Facebook
Need a ride? An app for affordable private cars is coming to St. Louis.
St. Louis is just days away from joining the more than 35 American cities and dozens of countries using apps to call for a cheap and easy car service.
That's according to St. Louis Mayor Francis Slay, who enigmatically tweeted about the coming service Sunday afternoon.
There's no word yet as to which personal driver company could be moving to St. Louis or when, but Uber, America's hegemonic car service app, had been making a play to move into the Lou for months.
UPDATE, 10:33 p.m.: Carmel, the New York-based car-for-hire app, is the company looking to open in St. Louis, according to city spokeswoman Maggie Crane. The service recently expanded to Dallas and Nashville.
Carmel has a hearing Tuesday morning to get the certificate they'd need to be licensed to operate in St. Louis.
But what about Uber, the internationally popular car service app that's been trying to come to the Lou for a year now?
"They've got competition," says Crane.
Check back for more updates.
What's the hold up? Car-for-hire companies say city regulations that favor taxis limit its business model.
See also: Found on Craigslist: 1975 Electric Car Looks Part-Golf Cart, Part-Cheese Wedge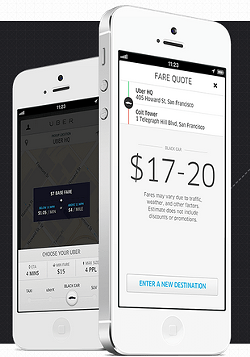 "We would love to be in St. Louis, but the regulations are clearly meant to protect existing companies," says Corey Owens, head of public policy at Uber, to the St. Louis Business Journal in September. "We have plans to be in St. Louis in the future, but we haven't figured out how to do that yet because it's stacked in the favor of (taxi companies.)"
Owens wrote a blog post criticizing St. Louis and other cities for being beholden to pro-taxi lobbyists and preventing Uber from "revolutionizing urban transportation."
St. Louis' Metropolitan Taxicab Commission created a dispatch license for companies like Uber in early 2013, but chairman Louis Hamilton says car-hailing apps are only allowed in St. Louis if they play by the rules.
"Uber is welcome to come in and compete, but we're not going to put up if they operate like cowboys in the wild west and ignore public safety concerns that we have to deal with at the taxi commission," he said to the St. Louis Business Journal.
Never used a car-hailing app? Find out how it works on the next page.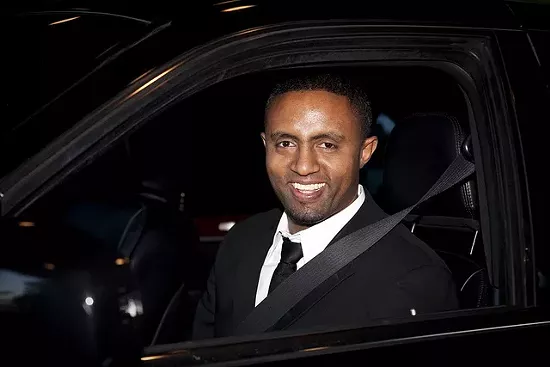 jseattle on flickr
A driver for Uber, a car-hailing service based in San Francisco.
Uber popularized personal car services for the taxi-riding market. After launching on smartphones in 2010, the company has moved to 60 cities all over the world, quickly attracting millions of dollars from investors such as Google Ventures, Amazon CEO Jeff Bezos and Goldman Sachs.
Here's how ride-hailing apps work:
First, choose your car. Companies like Uber, Lyft and Sidecar offer several options at different price points, from a regular taxi to an SUV up to a high-end luxury car.
Then, tell your driver where to pick you up. The app tells you how far away your car is.
Once you've reached your destination, you don't need to pull out your wallet to pay. Uber requires a credit card number to be kept on file, and the company charges -- by the mile or by the minute, depending on how far you go -- to your card automatically. Drivers do not get tips.
It's hard to guess how much a ride will be since many of the car services change their prices depending on demand. For example, during a New York snowstorm, some of Uber's rates jumped from $25 to $175 because everyone wanted a car.
Follow Lindsay Toler on Twitter at @StLouisLindsay. E-mail the author at Lindsay.Toler@RiverfrontTimes.com.