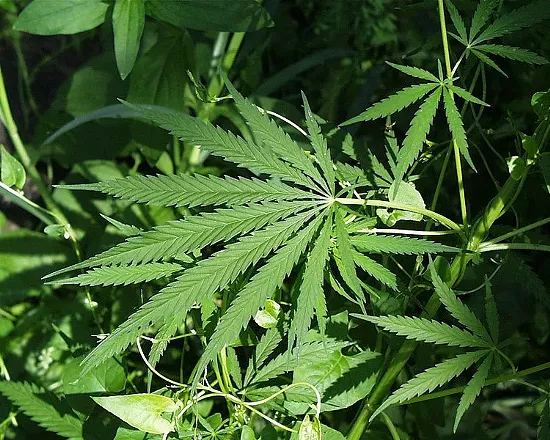 wikimedia/U.S. Fish and Wildlife Service
Missourians will have to wait a bit longer to grow this plant without fear of prison time.
The effort to legalize marijuana in Missouri has suffered a setback as the state's leading legalization group, Show Me Cannabis, has decided to postpone its ballot-initiative efforts until the 2016 elections instead of going for it this year.
The decision comes after weeks of phone polling indicated that 51 percent of likely Missouri voters in 2014 opposed legalization, compared to 45 percent who approved. Those numbers are far below the 60 percent that John Payne, the executive director of Show Me Cannabis, has said would be necessary for the group to put the money and organizing effort into what what would be a monumental victory for this mostly conservative Midwestern state.
Despite the disappointing poll numbers, Payne says that they likely do not reflect the state's true stance on legalization. The phone polls that Show Me Cannabis conducted targeted likely 2014 voters, and because there are no exciting offices up for grabs like governor, senator or president, turnout is expected to be low, and the people going to the polls are not the young or independent-minded voters who largely support legalization.
"It appears that phenomenon has a large impact on the level of support we can expect on Election Day, because when we re-weight the results for the expected turnout in 2016, the numbers basically flip, with 52 percent favoring a legalization proposal," Payne wrote in a newsletter to supporters Tuesday.
See also: - Show-Me Cannabis Submits Proposals to Make Legal Marijuana Your Constitutional Right - Marijuana Legalization Proposals Submitted by Activists, Politicians, and Man Doing Life for Pot
Still, Payne says, 52 percent is not quite the coveted 60 percent, which means Show Me Cannabis and others in favor of legalization still have some work to do before 2016. Among the goals Payne has is persuading more state legislators to enact reform. Click on the next page to read more...
"We have a larger presence than ever at the Capitol, and I believe there is a good chance that the legislature will vote to reduce penalties on cannabis possession this year," Payne says. "Industrial hemp and medical cannabis are also garnering more legislative interest than in years past, and we could see some progress on those fronts, but passing either will be an uphill battle."
wikimedia/Aleks
Harvesting industrial hemp is legal pretty much everywhere except the U.S.
Despite Show Me Cannabis' decision to postpone its effort to get a legalization on the ballot this year, Missourians still have a chance for reform with recent proposals from representatives Rory Ellinger and Chris Kelly, both Democrats.
Kelly has proposed a bill that would fully legalize and regulate marijuana like alcohol, but even he isn't very optimistic about it.
"Passing is possible, but unlikely," he tells the Columbian Missourian.
Ellinger has proposed a bill that would decriminalize small amounts of marijuana and allow its use for medical purposes. That proposal has been assigned to Republican representative Stanley Cox's judiciary committee and needs to be voted on in order to progress through the legislative channels.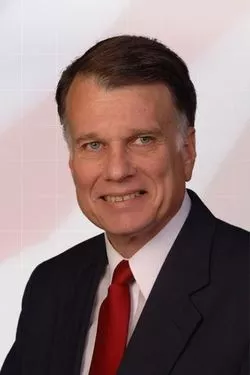 Rep. Cox says he supports a vote on marijuana reform, but hasn't allowed a vote to go through.
Cox made a fuss recently when he said he vehemently opposed the insertion of marijuana-reform legislation into state's massive crime bill because he preferred that marijuana has a separate vote for transparency purposes.
See also: State Rep. Stanley Cox Says Missouri's Marijuana Laws Are Just Fine the Way They Are - Why Won't Governor Nixon Say Anything About Marijuana Reform?
"I think it's a cowardly thing to do, to include in a 1,000-page bill on a controversial issue that you're not willing to vote on up and down specifically," Cox told Daily RFT earlier this month.
We called and e-mailed Cox to ask him if he plans on holding an up and down committee vote on Ellinger's bill, but the lawmaker from Sedalia did not respond. But marijuana reformers would like to see Cox give the proposal a chance at the democratic process.
"I hope Cox heeds his own advice and allows a hearing and vote on the cannabis decriminalization proposal currently assigned to his committee," Payne says.
Follow Ray Downs on Twitter:
E-mail him at Ray.Downs@RiverfrontTimes.com.