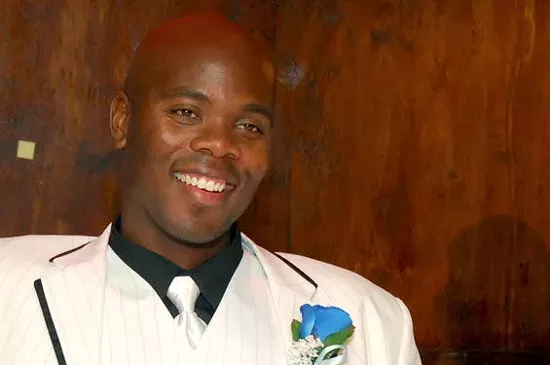 Courtesy LaQonna Anderson
This week...on This American Life...the Riverfront Times.
St. Louis fans of the popular radio show (heard locally on NPR affiliate 90.7 FM) and podcast should be sure to tune in this weekend. The upcoming episode, titled "Except for That One Thing," features a story that some may recall from the September 12, 2013, issue of the RFT: the saga of Cornealious Michael Anderson -- or Mike -- and his thirteen years as possibly the worst fugitive of all time.
In case you missed it, the story (by RFT managing editor Jessica Lussenhop) tells the tale of Mike Anderson, a small business owner and father of four living quietly in Webster Groves -- that is, until U.S. Marshals arrested him in an early-morning raid in July 2013. Turns out that because of a clerical error within the Missouri criminal-justice system, Anderson never served a thirteen-year sentence for armed robbery that a jury handed down back in 2000. In that borrowed time, Anderson did not flee, change his name or in any other way attempt to hide from law enforcement. And he completely turned his life around.
We titled our original story "The (Extremely) Long (and Sometimes Forgetful) Arm of the Law."
If you did read it, you'll still want to tune in. Since the publication of our piece, there have been significant developments in Anderson's case. We'll have much more about that on Friday.
Below is an audio promo for this weekend's show, featuring the voice of the illustrious Ira Glass.
Check your local listings for air times -- here in St. Louis, you can hear the show at 1 p.m. on Saturday and 6 p.m. on Sunday on 90.7 FM St. Louis Public Radio.
As Mr. Glass would say himself -- stay tuned.
See also: How a Missouri Man Could Die in Prison for Weed
E-mail the author at chad.garrison@riverfronttimes.com or follow on Twitter @chadgarrison.