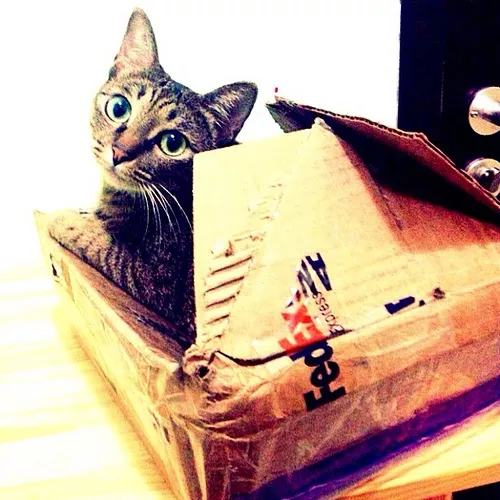 Nichalia on flickr
"It's not my fault! I didn't mail it!"
Call it Brown's brown revenge.
Jevon Brown, a 58-year-old veteran from St. Louis, mailed cat feces to a company when they didn't offer him a job, earning him two years probation Friday for the misdemeanor charge of mailing injurious articles.
See also: A Poopy Pants Whodunit: Collinsville Teacher Fired After Fecal Investigation
The U.S. Postal Service found 20 poop packages tied to Brown, according to the St. Louis Post-Dispatch.
Brown's fecal form of payback seems out of character for the veteran, who has almost no criminal history. He told the court he was seeking help from a counselor and from his church.
"I'm sorry," Brown told the court. "This will never happen again."
Brown has since found a job, according to the Post-Dispatch.
Follow Lindsay Toler on Twitter at @StLouisLindsay. E-mail the author at Lindsay.Toler@RiverfrontTimes.com.