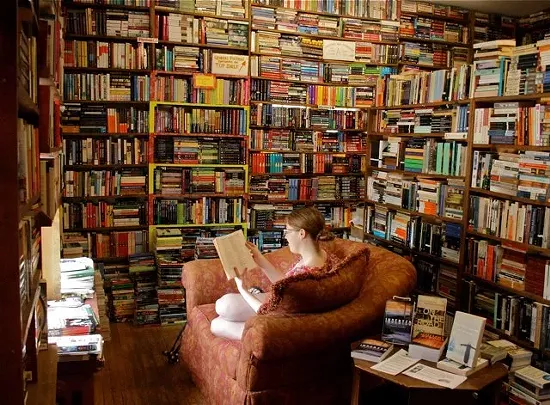 Book House
A look back at the Book House's old location in Rock Hill.
St. Louis is the ninth most literate city in America, between No. 8 Boston and No. 10 San Francisco, according to a new study from Central Connecticut State University.
River City has ranked in the top fifteen since 2005, usually hovering around eighth or ninth place. We reached our peak at No. 6 in 2007.
See also: Nation's Most Literate Cities Survey: St. Louisans Less Educated, But Read More
via RFT
The refurbished Central Library.
Washington, D.C., again takes the No. 1 spot as the most literate city in 2013, according to the study.
The university gave each city a score based on six criteria: the number of bookstores, the availability of online books and news, access to libraries, newspaper circulation, educational attainment and periodical publishing sources.
Missouri and Minnesota share a special distinction in this year's ranking. Because the study only ranks cities larger than 250,000 people, both states have just two cities that qualify: St. Louis and Kansas city here, and Minneapolis and St. Paul in Minnesota. In both states, both qualifying cities scored in the top quartile for literacy.
One-third of Midwestern cities were in the top quartile. Only Wichita, Kansas, was in the lowest quartile from the Midwest.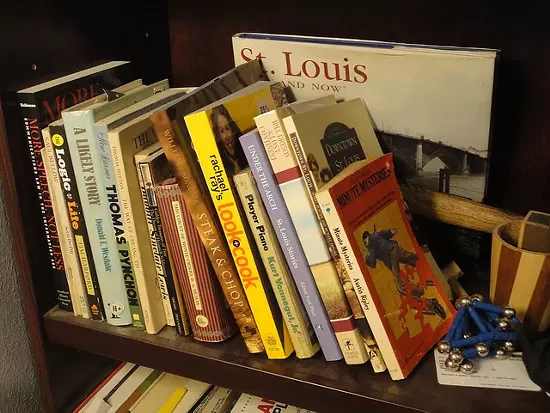 Do we get credit for having books written ABOUT us?
St. Louis ranked third in the country for access to libraries and fifth for access to bookstores.
It's been a tough year for St. Louis bookstores. The Book House moved from Rock Hill to Maplewood after being evicted to make room for an E-Z Storage. It's former home, a 161-year-old Gothic house, was demolished earlier this month.
The Archive also closed, eventually selling books and anything not nailed down for a dollar before the holidays.
A-1 Book Exchange, famous for selling Bibles and porn in the same stores, closed after 55 years in the St. Louis area.
Follow Lindsay Toler on Twitter at @StLouisLindsay. E-mail the author at Lindsay.Toler@RiverfrontTimes.com.