Photos: Chad Garrison
Houses await demolition this week in Richmond Heights.
Hadley Township, the once predominately African American neighborhood of Richmond Heights, will likely be gone within 30 days. Demolition crews began razing the neighborhood last month. First they sawed down all the trees. Now they're at work tearing down the neighborhood's single-family homes to make way for a $63 million retail development anchored by a Menards.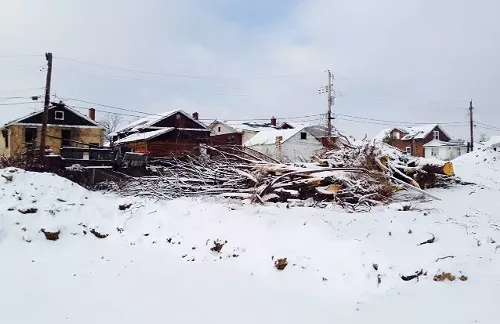 The leveling of the neighborhood concludes a controversial chapter in Richmond Heights' history. The city set its sights on redeveloping the neighborhood more than a decade ago. Since then several projects have won approval only for the deals to later fall apart. Some Hadley Township residents sold their homes early on to speculators. Others waited it out, unsure of whether their neighborhood would survive or face the wrecking ball. While in limbo, the neighborhood's housing stock rapidly deteriorated.
See also: Hadley Township Developers Want Huge Handouts From Richmond Heights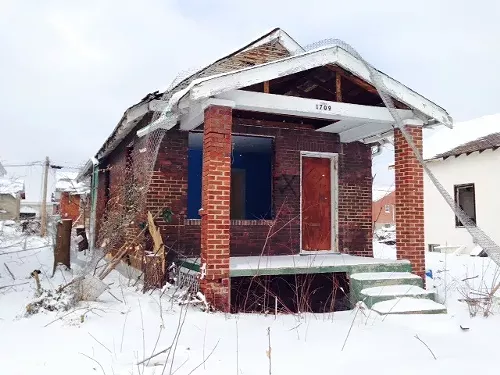 Last year Richmond Heights published a blight analysis that found the neighborhood, which lies a few blocks south of Interstate 64 and just east of Hanley Road, "suffers from a multitude of physical, social, and economic deficiencies including age, obsolescence, inadequate or outmoded design or physical deterioration, creating economic and social liabilities, and these conditions are conducive to ill health, transmission of disease, crime or the inability to pay reasonable taxes."
It's the latter, though, that may matter most. The city estimates that even with public funds contributing $17 million toward the project by way of tax increment financing, the Menards development will generate $95 million in taxes by the year 2036. Never mind that two nearly identical businesses -- a Home Depot and a Lowes -- can be found just a few hundred yards away. But those stores lie in Brentwood and Maplewood and therefore do not contribute to Richmond Heights' tax base. Keeping the Hadley Township neighborhood "as is" would generate just $2 million in tax revenue over a similar 23-year span according to the city.
Hadley Township sprouted up in the early 1900s as an African American factory town for the now-defunct Evans Howard Fire Brick Company. By 1911 the neighborhood had its own school, the segregated Lincoln Elementary. Richmond Heights annexed the neighborhood in 1918, although the neighborhood never lost its original identity.
A couple years ago Hadley Township resident Jonathan Parker told the Post-Dispatch that neighborhood had been an ideal place to grow up.
"This was my grandmother's house and then my father's house, and it's like that all around the neighborhood," said the 31-year-old Parker. "This was a great place to raise your kids and hang out with friends. You knew everybody's name, and even if you didn't, they knew yours. A lot of us were related to each other."
Earlier this week the only people to be found inside Hadley Township were employees of the water company, shutting off water lines in advance of the demolition.
David Reary, building commissioner for Richmond Heights, tells Daily RFT that Menards will likely begin construction by early fall and open its new store in late 2015 or early 2016. Continue on for more photos.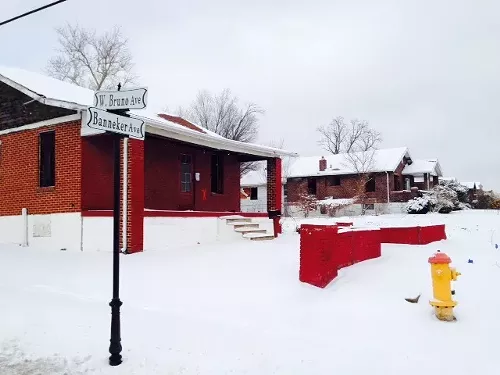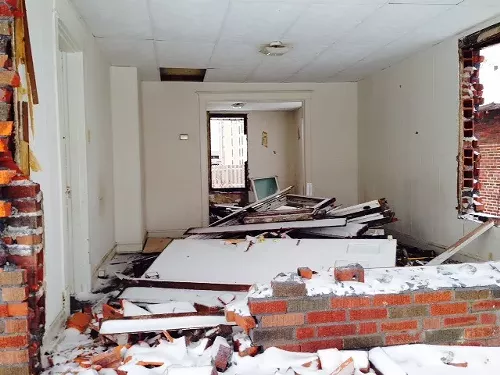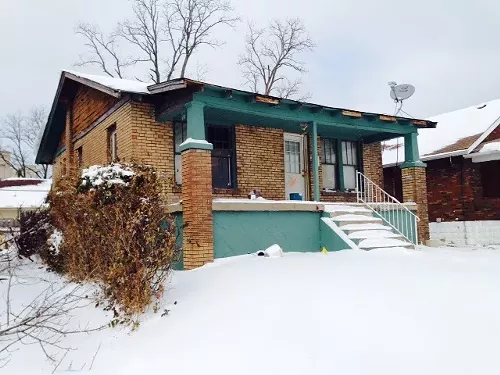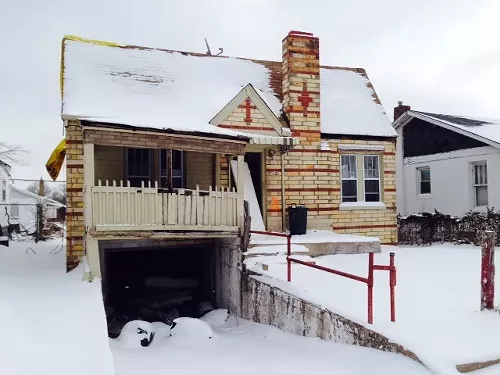 E-mail the author at chad.garrison@riverfronttimes.com or follow on Twitter @chadgarrison.