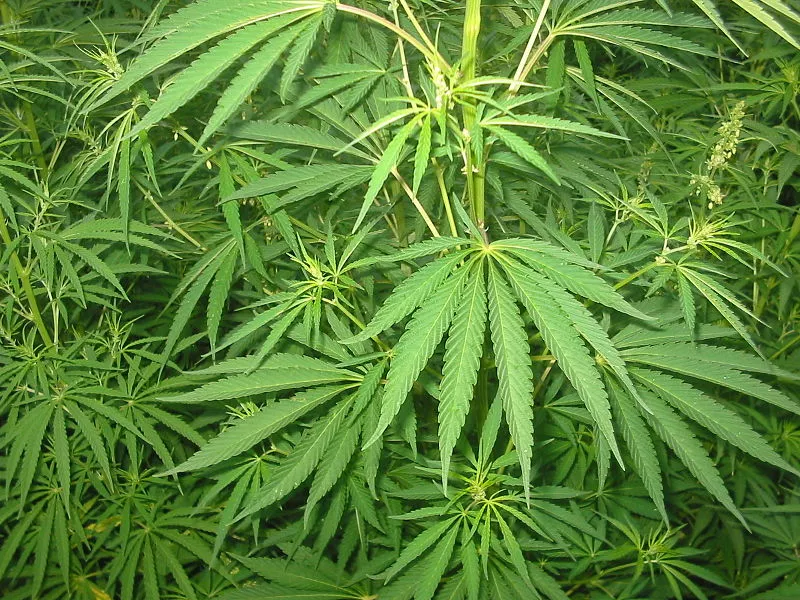 The effort to legalize marijuana in Missouri is going full-steam ahead with everyone from activists and lawmakers to the state's only prisoner serving life without parole for marijuana-only offenses trying to free the weed.
Show Me Cannabis is currently polling two initiatives to see if there's enough support to try to get on the 2014 ballot. State Representative Chris Kelly (D) introduced House Bill 1659 last week, which would legalize and regulate marijuana for people over the age of 21. And Jeff Mizanskey, the man who has been in prison for the past 20 years serving life without parole for marijuana, has submitted a proposal that would make him a free man.
Dubbed the "Mizanskey Measure" by Mizanskey's attorney, Tony Nenninger, who filed the paperwork in Mizanskey's name, the initiative would legalize marijuana for people over the age of 21 and release nonviolent offenders from prison.
See also: - VIDEO: Meet Jeff Mizanskey, Missouri's Only Inmate Sentenced to Death in Prison for Pot - How a Missouri Man Could Die in Prison for Weed
In addition to regulating marijuana and releasing nonviolent offenders, the initiative includes a provision to allow veterinarians to advise pet owners about the risks and potential benefits of medical marijuana for animals.
"We figured a happy dog makes a happy voter and lots of voters can relate to the benefits of relieving the suffering of their pets with a natural remedy," Nenninger tells Daily RFT.
Kholood Eid
Mizanskey hopes a measure will pass that would free him from prison after more than 20 years behind bars.
The Mizanskey Measure is still in the public comment stage and the official language won't be approved until March. At that point, it will still need to collect enough signatures to qualify for placement the 2014 ballot.
Further along in the ballot process are initiatives proposed by pro-legalization group Show Me Cannabis. Having had submitted thirteen different proposals for marijuana legalization in early January, the group is currently conducting polling on two.
The results of those polls will determine whether Show Me Cannabis will pursue the expensive and arduous process of getting enough signatures to qualify for the 2014 ballot.
"We figure we need at least 60 percent approval," says John Payne, the group's executive director. He further explains that if that number is not realized, then they will seek placement on the 2016 ballot. Click on the next page to read about more legalization efforts...
Of the two initiatives that Show Me Cannabis is polling on, one has a clause that would expunge marijuana offenses and effectively release prisoners like Mizanskey.
See also: - Show-Me Cannabis Submits Proposals to Make Legal Marijuana Your Constitutional Right - Reefer Rumble! Show-Me Cannabis Debates Missouri Drug Cop on Marijuana Legalization
The other does not, but Payne says that the group won't pursue a ballot initiative without an expungement clause. However, releasing convicted criminals is a touchy political move that can sometimes scare voters - neither Colorado's or Washington's legalization measures had an expungement clause -- and Show Me Cannabis want to know where Missouri voters stand on the subject.
"We want to know what kind of support we're gaining or losing by comparing it to [an initiative with no expungement clause]," Payne says.
He adds: "We certainly hope to pursue one that would release Jeff from jail because that's the greatest injustice right now occurring on a daily basis -- that someone is serving life without parole for a cannabis offense."
It's not just activists and victims of drug laws who are trying to make Missouri the next Colorado. Rep. Kelly's bill would also legalize and regulate marijuana, as well as make it possible for convicted marijuana offenders to be released.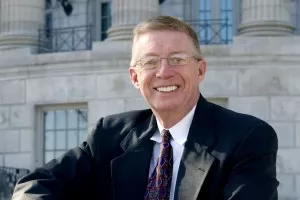 In Kelly's proposal, marijuana offenders would be allowed to apply for expungement to the court that convicted them.
"If the court determines, upon review, that such individual has not been convicted of any other marijuana-related offense at the time of the application for expungement, the court shall enter an order of expungement.," the bill says.
A hearing for Kelly's bill has not yet been scheduled.
See also: - St. Louisan Owns Marijuana Dispensary in Colorado and Hopes Missouri Legalizes, Too - "Wanna Get High?" Asks Mayor Slay in Poll About Marijuana Legalization
Follow Ray Downs on Twitter:
E-mail him at Ray.Downs@RiverfrontTimes.com.