YouTube
President Barack Obama gives the 2014 State of the Union address.
St. Louis mayor Francis Slay says he's following the president's lead and raising minimum wage paid to all city employees to $10.10.
During the 2014 State of the Union address, President Barack Obama called on the country's mayors to increase their city's minimum hourly wage, saying he'll lead by example by "giv[ing] America a raise."
"In the coming weeks, I will issue an executive order requiring federal contractors to pay their federally funded employees a fair wage of at least $10.10 an hour -- because if you cook our troops' meals or wash their dishes, you shouldn't have to live in poverty," Obama said.
Just hours before the State of the Union, Slay posted on Facebook that he would follow President Barack Obama's example by amending city laws to ensure all government employees -- both full and part-time -- received a living wage.
"This is a useful step and an important goal. I hope other employers will follow the President's example," Slay says. "The city of St. Louis will."
See also: Photos: Fast Food Workers Strike for Higher Pay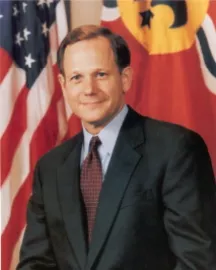 Slay said he would ask the city's personnel director, the civil service commission and the board of aldermen to amend the city's compensation rules and set the minimum wage at $10.10. He will also ask the supply commissioner for a 30-day plan to raise minimum wage for any employees on small service contracts earning less than $10.10.
"This is a first step, not a final one," Slay says.
All of the city's full-time employees make at least $12.21, $2.11 more than the level Obama proposed Wednesday night, and all city contracts over $50,000 require that employees earn a living wage, Slay says.
But nineteen part-time employees and some workers hired under small city contracts are not earning $10.10. That will change, Slay says.
The Missouri minimum wage rose to $7.50 per hour from $7.35 on January 1 after a successful 2006 ballot measure.
Follow Lindsay Toler on Twitter at @StLouisLindsay. E-mail the author at Lindsay.Toler@RiverfrontTimes.com.