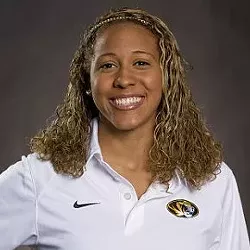 UM Athletic Department
Sasha Menu Courey
Police in Columbia launched an investigation Monday into the 2010 sexual assault of Sasha Menu Courey, a University of Missouri athlete, after an ESPN report detailed why school officials never launched their own probe into the alleged assault.
Menu Courey, a top recruit on the Mizzou swim team, committed suicide in 2011.
After a sixteen-month investigation, ESPN released a story Friday accusing Missouri athletic officials of breaking federal laws when they did not open an investigation into Menu Courey's assault.
She told friends and her medical team she was raped by one or more players on the MU football team.
U.S. Senator Claire McCaskill, a former sex-crimes prosecutor now making national headlines for her ferocious approach to ending sexual assault in the military, responded publicly to the story, calling on Mizzou, her alma mater, to open an official inquiry.
"We must create a safe space for all women to report sexual assault to law enforcement, and no matter who the alleged perpetrator is, there must be a thorough and professional investigation," McCaskill says. "There are real questions about why none of that happened in this case, and it's important the university figure out why and what must be done to fix it."
See also: St. Louis Police Investigating Alleged Sexual Assault at Saint Louis University Dorm
For the first time since the alleged rape four years ago, police announced Monday an investigation into Menu Courey's assault. The University of Missouri Police Department reported the rape possibly occurred in the 600 block of Huntridge Drive in Columbia, which is off of campus, so the Columbia Police Department, not school police, will investigate.
University of Missouri
President Timothy M. Wolfe
University president Timothy Wolfe launched a school-wide investigation on Sunday. Wolfe asked the board of curators to hire outside independent counsel to look into the school's conduct during the case and ordered a comprehensive review of campus policies and procedures for sexual-assault and mental-health services.
ESPN accused Mizzou administrators of failing to act when they learned Menu Courey was assaulted, which violates two federal laws: Title IX, enforced by the U.S. Department of Education, which requires a school to take immediate and appropriate action after learning of sexual violence; and the Clery Act, which requires campus officials with responsibility for student life to report serious incidents of crime to police.
Menu Courey's nurses, doctors and counselors couldn't report her rape because of medical confidentiality, but, according to the ESPN "Outside the Lines" report, staffers in the athletic and student-conduct offices could. And they didn't.
Missouri officials repeatedly denied ever learning any details about Menu Courey's assault before she died, calling ESPN's reporting "skewed and unfair."
Continue reading for the University of Missouri's response to ESPN allegations that school administrators wrongfully stayed silent about a student athlete's assault.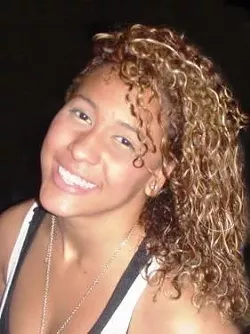 The university has consistently denied knowing Menu Courey said she was assaulted. Because of the ongoing investigation, school staff are no longer answering media inquires.
"No one on the coaching staff [sic] and no one in our administration nor any staff members were to the best of our knowledge ever told about this event while Sasha [Menu Courey] was alive," Chad Moller, spokesman for Mizzou athletics, wrote to the ESPN reporters in December, according to a letter released by the sports network. "Had Sasha [Menu Courey] told any of our staff that she felt she had been assaulted, we expect that our staff would have reported it immediately to the proper authorities."
ESPN's investigation found several specific instances when officials may have learned about Menu Courey's assault, prompting a point-by-point explanation from the university:
A disputed telephone call
Before committing suicide in a Boston facility that specialized in patients diagnosed with borderline personality disorder (like Menu Courey), she writes in her journal that she told Meghan Anderson, then a staffer with MU athletics, that she was raped, according to ESPN.
Menu Courey writes that Anderson doesn't respond except to wish her well during recovery.
Anderson says the assault never came up during that phone call. She tells ESPN and the Mizzou athletics department that she and Menu Courey only talked about her future.
Two sentences in the newspaper
On February 12, 2012, seven months after Menu Courey's suicide, the Columbia Daily Tribune printed a story about her heart, which was transplanted to a 26-year-old man, saving his life.
About halfway through, the story mentions a sexual assault: "Menu Courey also wrote in her diary months later that she was sexually assaulted at the end of her freshman year. She did not name the attacker."
Even if members of the MU athletics department are telling the truth that no one knew about Menu Courey's assault while she was alive, they knew after this story. The athletic director's executive assistant copied and pasted the article into an e-mail to the director and five other senior athletic department officials, according to ESPN.
But those two sentences in the paper didn't provide enough detail to open an investigation, according to the Mizzou athletic department.
"The article, appearing many months after Sasha's [Menu Courey] death, did not mention where the alleged assault occurred, much less suggest it occurred on or near campus, or whether any other students were involved," the athletic department says in a statement. "It defies reason to suggest that these two sentences should have prompted the University to investigate."
An online chat
Reading the transcript of Menu Courey's online chat with a sexual-assault counselor is heartbreaking. In it, she explains how she cried and fought two alleged attackers before finally pushing one off of her.
MU found the transcript and saved it as a draft in Menu Courey's university e-mail when her parents asked to see documents relating to their daughter.
In a January 2013 letter, Donell Young at Mizzou's office of student conduct asks Menu Courey's parents if they'd like to open an investigation based on that transcript, which gives few concrete details about the identity of the alleged attackers.
"In situations involving sexual incidents, my office gives great consideration to the wishes of the person reporting the incident as to whether an investigation should proceed," Young wrote Menu Courey's parents, according to a letter obtained by ESPN. "In this circumstance, I would give that consideration to your preference. Is this a matter that you wish our office to investigate?"
Menu Courey's parents never responded.
"We continue to believe that the university did the right thing in trying to be respectful of Sasha's [Menu Courey] parents and determine their wishes," the athletic department said. "We think it is strange and inappropriate for the university to be criticized for not undertaking an investigation when Sasha's [Menu Courey] parents chose not to respond to our request for their input."
Follow Lindsay Toler on Twitter at @StLouisLindsay. E-mail the author at Lindsay.Toler@RiverfrontTimes.com.