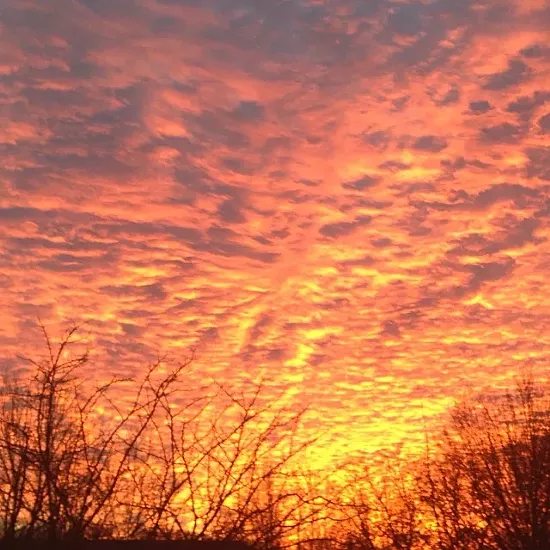 Dana Workes
Sunday night's sunset over a surprisingly warm St. Louis.
God seemed to be apologizing for the polar vortex Sunday night when the sunset lit up dazzlingly in pink and orange after an unusually warm winter day.
So before St. Louis returns to below-freezing temperatures and snow flurries, let's take a collective St. Louis breather and remember the beauty and warmth of last night's sunset.
Follow Lindsay Toler on Twitter at @StLouisLindsay. E-mail the author at Lindsay.Toler@RiverfrontTimes.com.