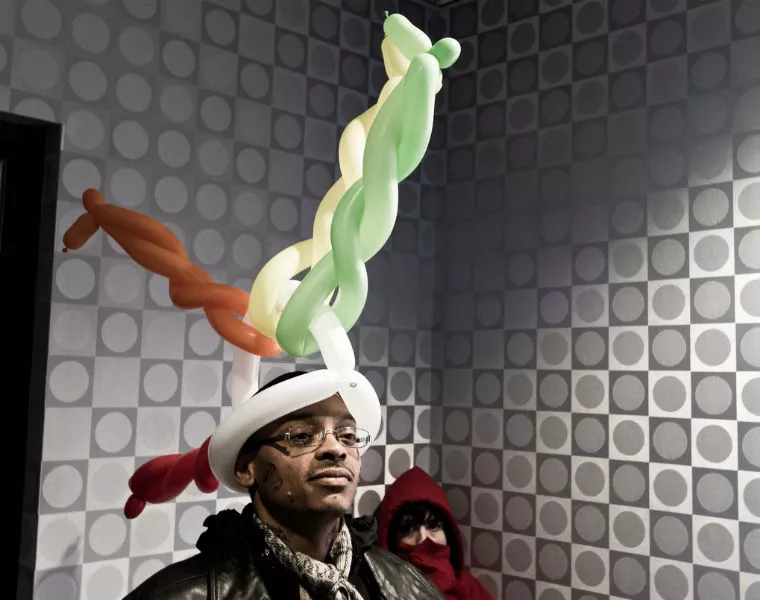 Ben Evans
At the Ice Carnival in the Moonrise Hotel.
When Ben Evans can find a few spare moments in between being a real estate lawyer and a married father of three kids, he takes incredible photos of St. Louis.
A long-time photography enthusiast, Evans started taking his hobby more seriously during the last three or four years when he started a blog about St. Louis issues and needed photos to accompany the topics he tackled, which ranged from the Arch grounds project to the the city-county merger debate.
"I spent innumerable hours exploring St. Louis with my camera, especially in the very early morning and evenings," Evans says.
After a while, Evans says his interest in writing waned and he became focused on photography as it seemed like the best way to express his love for the city, its architecture and its people. So he ditched his original blog and now posts photos on an awesome Flickr page and plans on starting a website devoted to his photos.
One of Evans' photography interests include capturing details of St. Louis' architecture.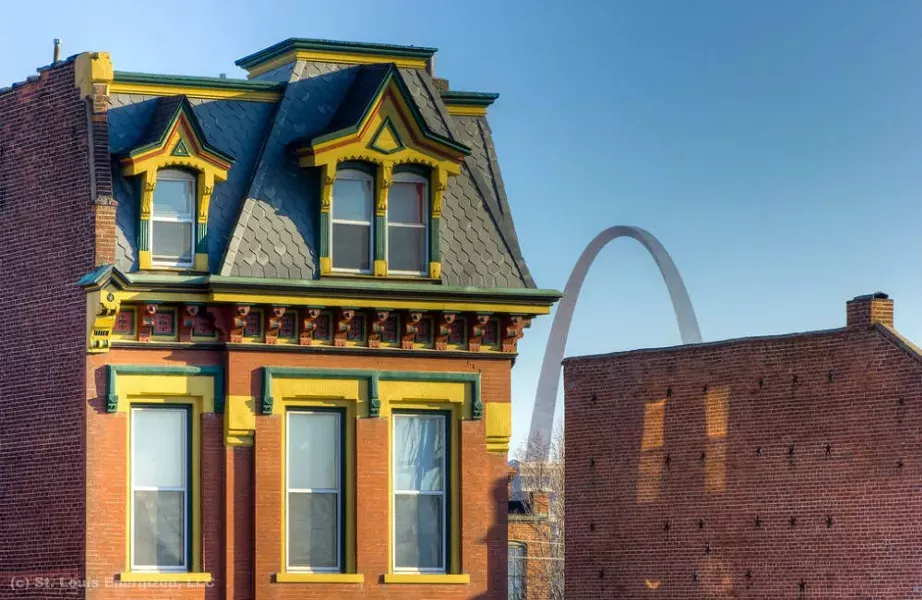 Ben Evans
World's Fair Pavillion
"I have entire photo sets devoted just to bricks and building elements," he says.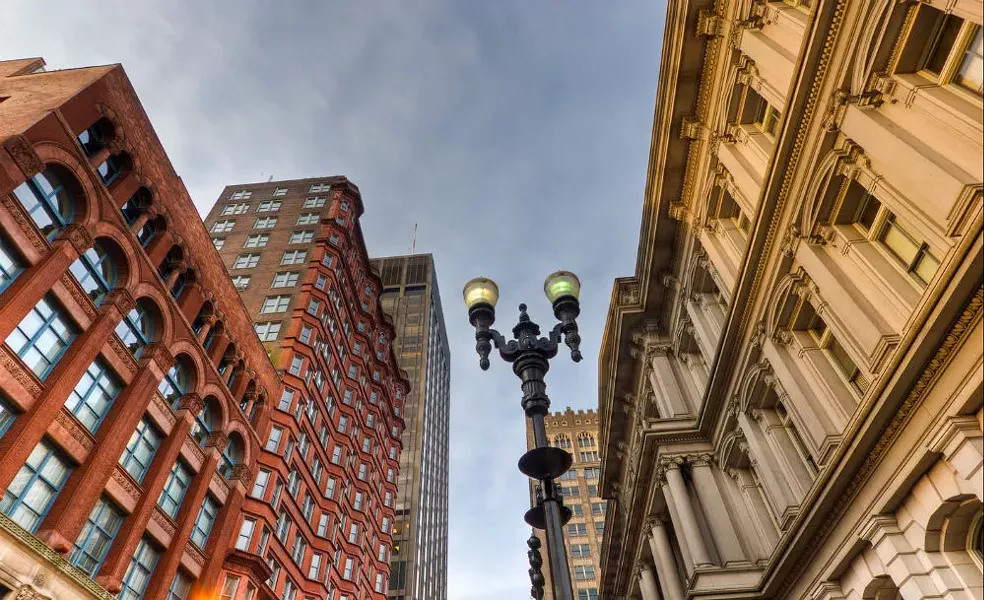 Ben Evans
The Old Post Office on the left and the Laclede Gas Building on the left.
He also does street photography and street portraiture.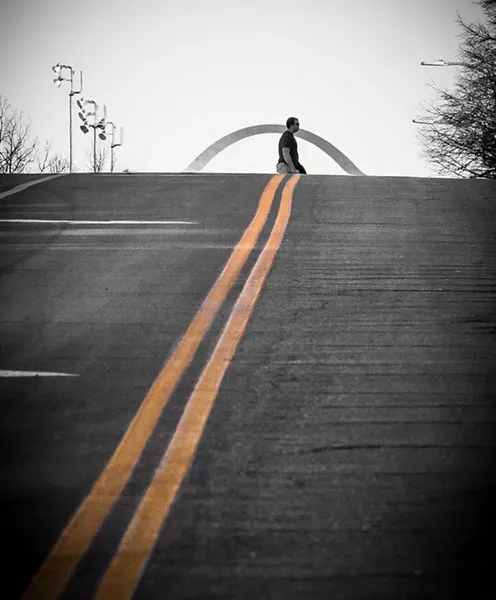 Ben Evans
View of the Arch from Saint Louis University.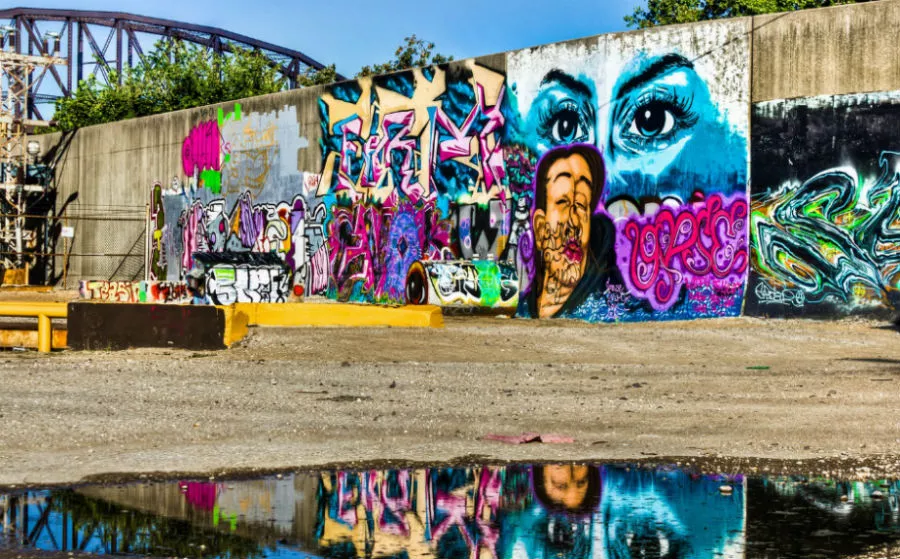 Ben Evans
Mississippi River flood wall.
You know you like these photos, so click on the next page to see more...
But his personal favorite is his "Characters" photo set.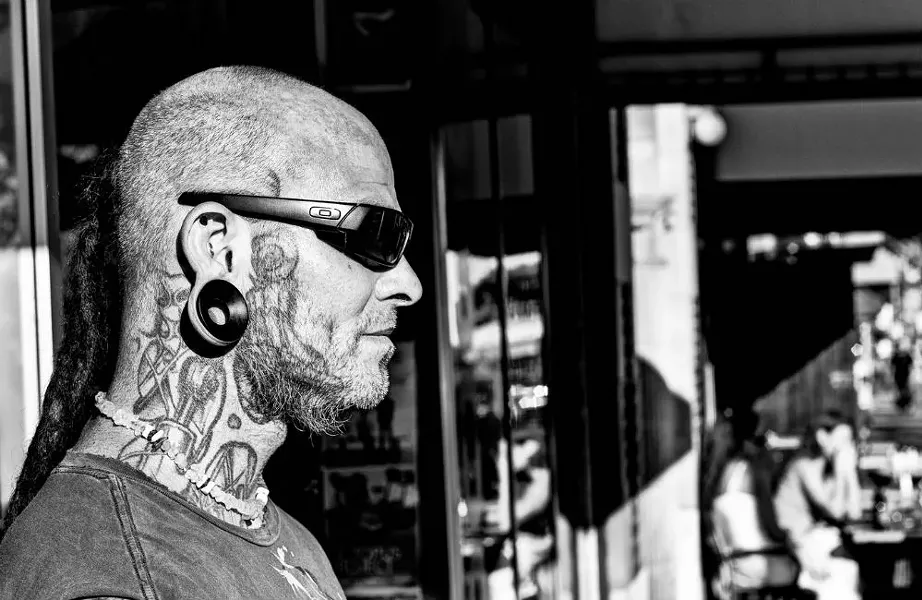 Ben Evans
Man in the Loop.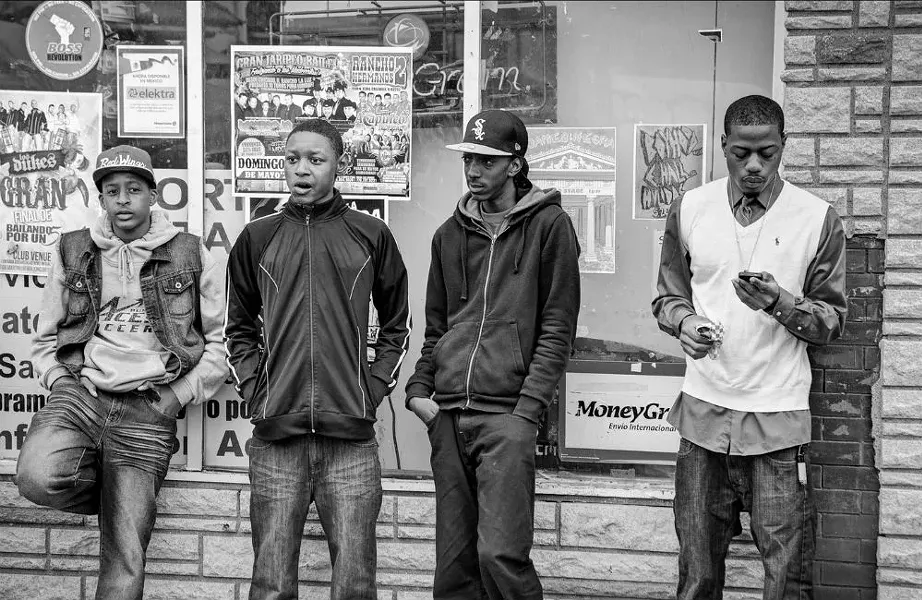 Ben Evans
Kids hanging out on Cherokee Street.
Ben Evans
Women at the International Institute's 2013 Festival of Nations.
See also: St. Louis Photographer "Disturbs Reality" of Midwest in These Incredible Photos
Ben Evans
Panorama restaurant.
"There are particular well-known subjects and areas that I come back to time and again: Forest Park, and particularly Art Hill -- hundreds of photos of the art museum and Apotheosis statue -- Tower Grove Park, the City Museum, the Eads Bridge, Cherokee Street and the Delmar Loop --and, of course, the Arch," he says.
Ben Evans
The Arch.
Yes, there are more amazing photos...
He adds: "I'm just as obsessed, though, with capturing the mundane-but-quirky details of the city that you might miss if you're not really looking. That's a big part of what photography is for me and many others -- really taking the time to stop and see what's around me."
The variety of photos Evans takes is part of his style, which in turn is inspired by the city.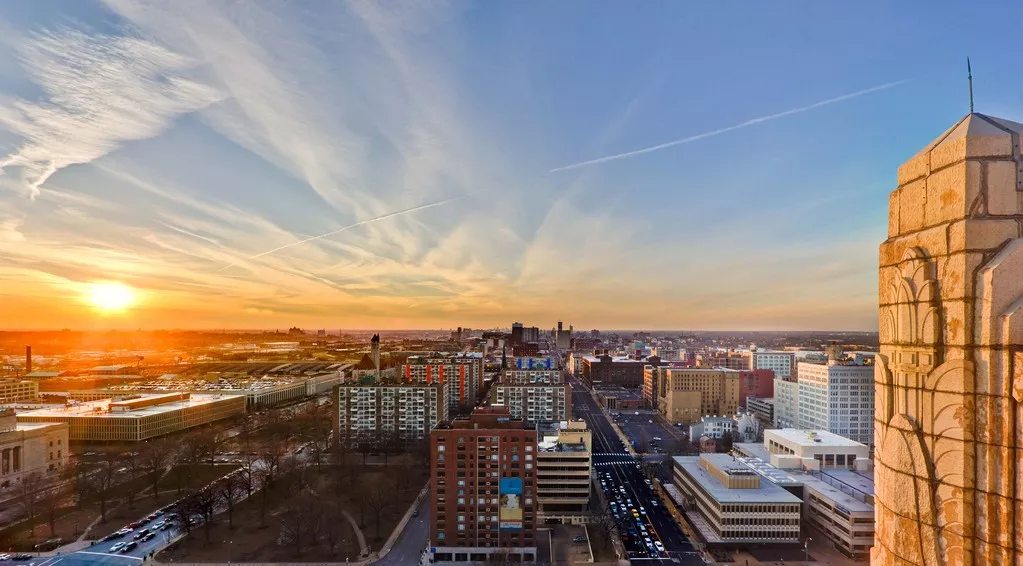 Ben Evans
A view at sunset, one of Evans' favorite times to take photos.
"I don't see myself settling on, say, only landscape photography, or only street photography," Evans says. "If a subject says 'St. Louis' to me -- and if I find it to cross a certain threshold of interestingness -- then I want to capture it and share it, whether it's a building, a park, a brick, a person, a bit of graffiti, or a 630-foot catenary arch. I'd say that my photography 'style' is, simply, 'St. Louis' -- apologies to STL-Style."
See also: St. Louis Photographer Takes Eat-Rite to the Smithsonianan. Again.
Because of his busy schedule, Evans says, he has to be "opportunistic" about when he has the chance to take a photo.
"My wife and kids have grown very used to -- and patient of -- my requests for just 'one more minute' to take photographs everywhere we go," he says.
"I do still get out for solo photo walks when I can, but not as often as I used to and not as often as I'd like, though I really don't mind that much. That will change in later stages of life, and I'm in no hurry to get there."
See all of Ben Evans' photos on his Flickr page.
Follow Ray Downs on Twitter:
E-mail him at Ray.Downs@RiverfrontTimes.com.