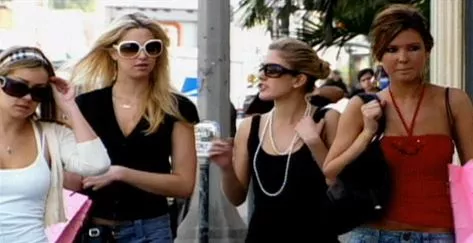 A new reality show is casting twentysomethings in St. Louis.
Are you a twentysomething fresh out of college, spending your days at Whole Foods and your nights at Bar Napoli, always surrounded by a group of loud, crazy friends?
We know a television company that wants to put you on TV.
Coolfire Studio -- the St. Louis-based group that brought us Salvage City -- is casting for a new reality-television series here in St. Louis through January, and their casting wish list describes just about every midcounty douchebag in town.
Agents can't yet share any details about the show, including who's airing it, how it works or even what it is, but thanks to a casting call, Daily RFT can tell you what they're looking for. The casting parameters sound like a ratchet version of The Hills, that Laguna Beach spinoff full of rich and bro-y friends.
See also: St. Louis Couple Wants Jason Segel at Their Wedding, Writes Poem: "Ode to Jason"
Think you're right for the show? The studio wants to know.
See if you have what it takes on the next page.
dpotera on flickr
Too bad you only have a Bud Light budget.
-Do you work a typical, 9 to 5, entry-level job by day and live wild and crazy at night?
- Do you live in a "hip" neighborhood no one's really heard of, like Brentwood Forest or the Moorlands?
- Are your friends close, loud, bold, outgoing and otherwise annoying?
- Do you like to hang out with skinny white people in weirdly revealing clothes in hot spots like like Bar Napoli, Wheelhouse, Roxane's, Barcelona and Double D's?
- Do you have Champagne taste on a Bud Light budget? (This one is original to the casting call. Even we couldn't make that one up.)
If you answered yes to these questions and want to snag an audition, here's what to do:
HOW TO APPLY
Send your name, age, location, contact info, recent photos of your friends, where you work, what you do, a paragraph about you and your friends and, preferably, a YouTube video of you and your crew hanging out to casting@coolfire.com.
Do not send your application to the Riverfront Times -- unless you want us to publish it.
Follow Lindsay Toler on Twitter at @StLouisLindsay. E-mail the author at Lindsay.Toler@RiverfrontTimes.com.