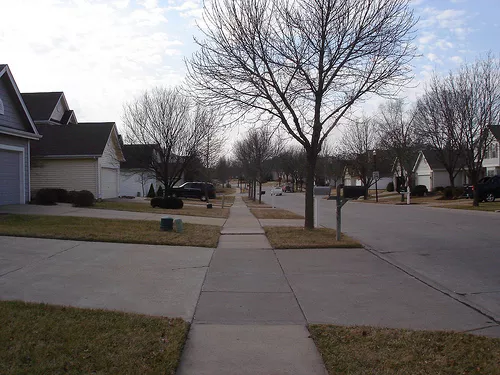 pknitty86 on flickr
Life in the suburbs
St. Louis suburbs dominate this year's list of the top ten places to live in Missouri, but the study's authors couldn't help throwing St. Louis a jab over its violent crime and other "sinful" attributes.
Real estate website Movoto released the list Thursday, analyzing Missouri's cities based on seven criteria: cost of living, crime rate, high school diploma attainment, median household income, median home value, median rent price and unemployment rate.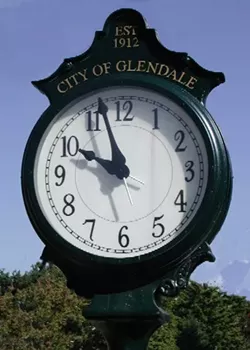 Glendale ranked No. 1 on Movoto's list.
Glendale -- the city so small and quaint it's more of a Webster Groves suburb than a St. Louis suburb -- tops the list with high scores in employment and high school diploma attainment. Living in Missouri's "best" city comes at a price: The cost of living is 32 points above the national average.
St. Louis appears to be nowhere near the top 50 cities in Missouri, according to Movoto, which named St. Louis as the No. 1 most sinful city in America -- beating out Las Vegas, even -- in June.
"While St. Louis may have acquired a bit of a bad reputation in recent years for a few reasons, it's worth repeating that all of these cities [in the top ten] are actually suburbs of it," Randy Nelson writes for Movoto. "They are the silver -- or in the case of Glendale, platinum -- lining, if you will."
See also: St. Louis No. 1 "Most Sinful" City In America, Report Says; RFT Chooses Top 7 Places To Sin
That "bad reputation" comes from St. Louis' sins, such as having more strip clubs (lust), violent crime (wrath), obese people (gluttony) and cosmetic surgeons (pride) per capita than other American cities.
(These top ten cities don't have such squeaky-clean records themselves. Remember that Town & Country millionaire murder last year? Or the Clayton parking garage bombing? Talk about envy and wrath!)
Here are Missouri's top ten cities to live in, all located just outside St. Louis, according to Movoto:
1. Glendale 2. Town & Country 3. Ladue 4. Wildwood 5. Chesterfield 6. Creve Coeur 7. Dardenne Prairie 8. Clayton 9. Ballwin 10. Manchester
Follow Lindsay Toler on Twitter at @StLouisLindsay. E-mail the author at Lindsay.Toler@RiverfrontTimes.com.