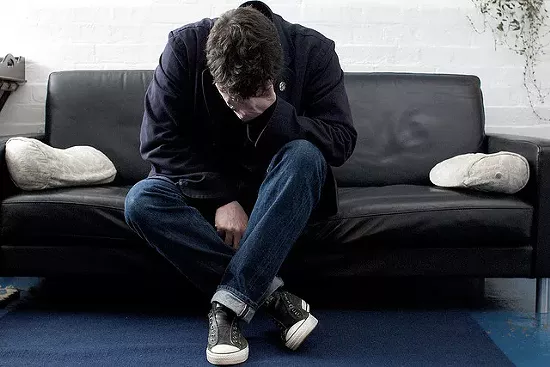 Rob Sinclair via Flickr
Oh, boy. Today is going to be tough.
Why did we drink so much last night? Why do we always start of the new year with an epic hangover? New Year's Day can be rough.
With so many places closed and hungover brains barely functioning, Daily RFT is here to offer five St. Louis events and places that are still open today, in case you need to drink, run or walk off that pounding head and queasy stomach:
1. Drink hair-of-the-dog and watch soccer at the Amsterdam Tavern.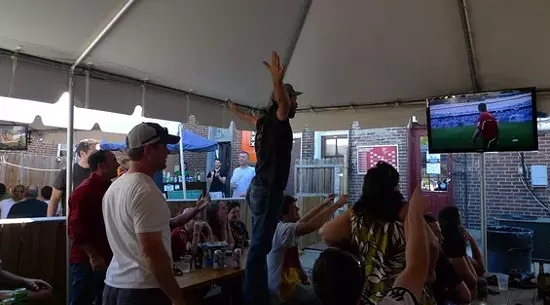 Keegan Hamilton
Soccer fans get a little crazy at the Amsterdam.
The soccer fanatics who run St. Louis' best soccer bar call New Year's Eve "rookie night." They'd much rather get up early on New Year's Day, down a Boddington's or a bloody mary and watch soccer for hours on end. The Amsterdam Tavern (not to be confused with the Dam restaurant next door) opens the bar at 8:30 a.m. for the Arsenal, Liverpool, Chelsea and Fulham club games.
2. Take a hike.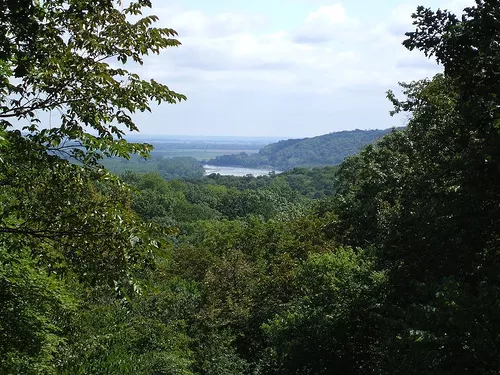 calebdzahnd on flickr
Join a free guided hike today.
The outdoorsy across the country have pledged to spend the first day of each new year hiking in a state park. Join the new American tradition at one of Missouri's 45 free, guided day hikes. Dress warmly and let the fresh air cure your new year's hangover. Find a full list of hikes here.
3. Drink Budweiser for free.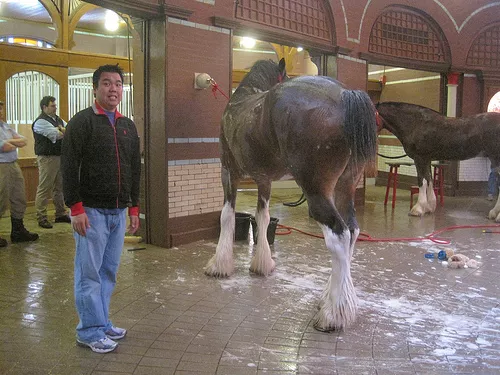 akeg on flickr
Be cool like this guy and go on a Budweiser tour.
Spend too much money on New Year's Eve? Here's a way to get your hair-of-the-dog hangover cure without paying for it! Anheuser-Busch is open for free tours at 11 a.m. New Year's Day. Make sure your stomach can handle the smell of brewers' yeast before you head to the brewery, though. You don't want to spew.
4. Make a commitment.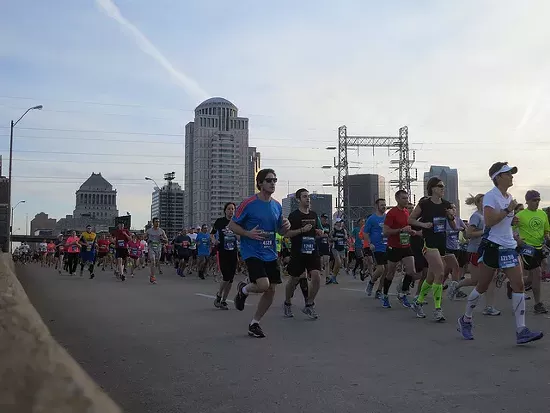 Paul Sableman, Flickr
Run away from 2013.
Here's another one for those of you who'd rather run -- not drink -- your way out of a hangover: Commitment Day St. Louis. This nationwide 5K race is a family-friendly way to commit to health in the new year. In St. Louis, the Commitment Day run/walk starts downtown at Market and 15th streets across from the Peabody Opera House and finishes at Memorial Plaza.
5. How does your Garden Glow?
Credit Mary Lou Olson
The Garden Glow at the Missouri Botanical Garden.
Even if your hangover is so bad that you can't get out of bed until the sun goes back down, don't worry -- your whole day isn't wasted. Bundle up, grab the person you kissed at midnight last night and head to the Missouri Botanical Garden for this year's Garden Glow. Hundreds of thousands of lights illuminate the park's natural beauty. Start your year in amazement.
Follow Lindsay Toler on Twitter at @StLouisLindsay. E-mail the author at Lindsay.Toler@RiverfrontTimes.com.