Northfielder via flickr
OK, St. Louis. In 2014, let's be nicer to transplants and dogs, agreed?
Happy New Year! As we ring in 2014, let's all take a moment to reflect on how we can make it even better than 2013.
We have a few ideas for St. Louis' 2014 New Year's resolutions. Here are five of our favorites:
1. Get Jeff Mizanskey out of jail.
Jeff Mizanskey has served twenty years of a life sentence without possibility of parole for three non-violent marijuana-related offenses. If he had murdered or raped or stolen, he would be a free man by now. Mizanskey's family and supporters are asking Governor Jay Nixon for clemency, and even the epitomic voice of St. Louis Bill McClellan says he deserves to go free. Give this man his life (and his joint) back.
2. No more horrific animal abuse.
We can't stand it anymore. We're done with people who burn their dogs, drag them behind cars and otherwise abuse the shit out of them. We're really done with people who hoard dozens of animals at a time over and over. Mostly, we're sick of secretly crying over animal-abuse stories and hoping our coworkers don't notice. Just stop, St. Louis. Be nice to animals in 2014.
Continue reading for three more New Year's resolutions.
3. Hang at the Gateway Arch more. How are we not constantly hanging out at the Arch? Sure, parking is a little tricky, but our iconic monument has the potential to be a beautiful events space. We have a few ideas for concerts, festivals and contests that could get more folks to the riverfront. (Kite festival, anyone? Or maybe a noontime dance party?) And we can't wait to see what CityArchRiver does with the Arch grounds expansion.
4. Get a major-league soccer team.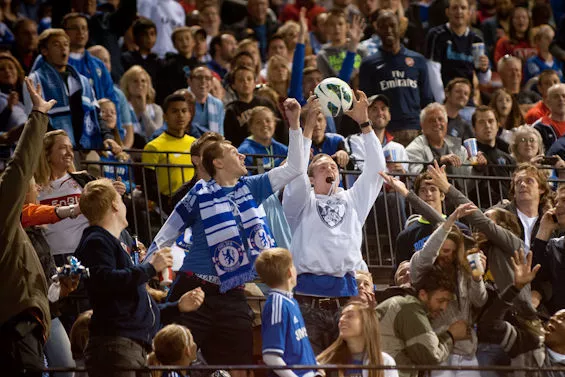 As Yogi Berra says, St. Louis is the birthplace of American soccer. This year our futbal-loving citizens drew three international friendly games featuring some of the best teams and players in the world. Let's keep that momentum going. All we need is money. We know that's hard to come by in a city that can't even finance an American football stadium, but this is our last chance. Let's bring an MLS team to soccer-loving St. Louis.
Yes, they pronounce "Gravois" wrong. Yes, they laugh when we ask what high school they went to. They even -- shudder at the thought -- tend to dis provel cheese. Sacrilege! But the people moving to St. Louis are keeping this city alive. They bring with them money and fresh ideas. If we're going to find solutions to our crime and infrastructure problems, we need the outsiders. Welcome to St. Louis.
Follow Lindsay Toler on Twitter at @StLouisLindsay. E-mail the author at Lindsay.Toler@RiverfrontTimes.com.