It had been fifteen years since John Smith's last seizure.
Before November 22, Smith, 24, was one half a driver-mover team for Two Men And A Truck. He was regularly partnered with David Taylor, 25, a Maryland Heights resident and a father of two. On that Friday morning, the two were on their way to a truck that needed unloading.
But while driving in the left lane of Interstate 270 near Daugherty Ferry, Smith felt himself go light-headed. Then his hands left the wheel and he blacked out.
See also: Woman Says Hero Cop Awarded Medal of Valor Lied About Saving Her From Crazed Attacker
It was already a rough Friday morning for Smith, who lives in south county. He had stayed up late the night before. He sipped a Monster energy drink as he drove.
At first, he thought the wooziness was just fatigue.
"It's like when you restart your computer, that's how my brain felt," says Smith, who had stopped taking anti-seizure medication when he was fifteen. "It felt like I was not there for a second, and then I restarted."
Taylor didn't notice anything wrong until he felt Smith's cellphone land on his lap. Smith had knocked it aside as he lost control of his hands; Taylor realized Smith wasn't really driving the pickup anymore.
"I tried to stay calm, because I have two kids myself. I had to stay calm and do what I had to do," he recalls.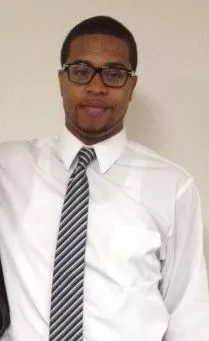 So Taylor went ahead and saved Smith's life.
"I called his name and he couldn't hear me, and I grabbed the steering wheel. He kind of came back, he said, 'What's going on?' I said, 'I think you're having a seizure. Can you hear me?' He said ' I can hear you.' I said, 'Let up off the gas and let's get off the road.' Then he kind of blacked out again."
In between blackouts, Smith managed to get his foot off the gas. Taylor then guided the pickup across multiple lanes of traffic to get to the right shoulder, where they finally came to a halt.
"It's just horrible, just having that happen to you," Smith says. "I was not fully there. I didn't know what the hell was going on."
Taylor drove them both back to the shop, and Smith ended up spending the rest of the day at a hospital. Smith hasn't worked since, and he's currently trying to get reinstated pending some company medical tests. He's taking his medication again.
Cathleen Jones, marketing coordinator for Two Men And A Truck St. Louis, nominated Taylor for the company's Frontline MVP award, given each year to the two employees who go "above and beyond to move people forward," and embody the core values of the company's slogan, "Movers Who Care."
Taylor says he and Smith have grown closer since their shared near-death experience. "I talk to him a lot now," he says. "I'm just glad we're both OK."
Follow Danny Wicentowski on Twitter at @D_Towski. E-mail the author at Danny.Wicentowski@RiverfrontTimes.com