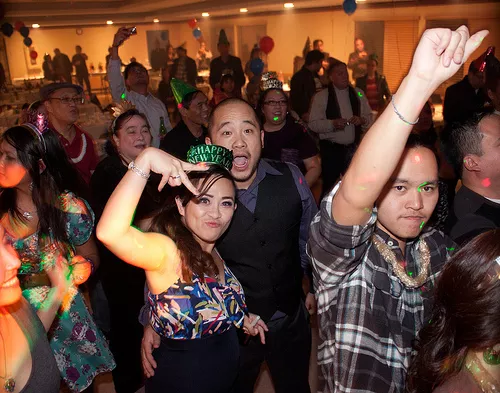 Congratulations! You survived the holidays with the family. You deserve a party, and we're here to help you find the perfect one.
The Riverfront Times already has 46 New Years Eve soirees on our events calendar. Here are six of our favorite options for revelers of all styles:
If want something sinful and salacious: Beggar's New Year's Eve Ball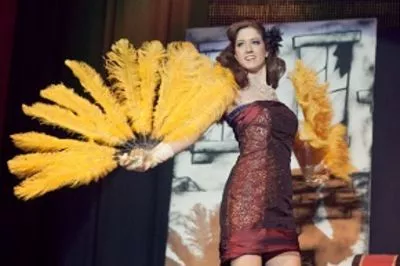 There's plenty of time for your New Year's resolutions later. The Casa Loma Ballroom's third annual party is named for Eve, whose first bite into the forbidden fruit brought us original sin, not for the "eve" before 2014. Eve's New Year's ball promises a one-ring circus stocked with burlesque artists, high-flying aerialists, hoochie coochie girls and carnival games. Toast with champagne at midnight and refuel with a breakfast buffet.
If you love beer pong and general frat douchery: Toga! Toga! Toga!
Want a New Year's Eve straight out of Animal House? Don your best toga, brush up on your beer pong skills and head over to The Demo for a night of drink specials and dancing. The best part? Getting in is free.
If you want to get crazy VIP style: Nightlife Express NYE Party Bus Blowout
The Nightlife Express takes drinking and driving to a whole new level. Enjoy a premium top shelf open bar and watch drunk girls try to look sexy on stripper poles as a party bus shuttles you from party to party. The $95 price tag is steep, but at least you won't get stuck at one club because you blew $50 at the door. If you want to go, buy tickets now; the bus has sold out for the last two years.
Three more parties after the jump! If you're ready to party but you don't have much cash: Bump & Hustle NYE
It's only $20 for this New Year's bash featuring a live band revue and DJ dance party. Catch AJ & the Jiggawatts, DeRobert & the Half Truths and four more bands on two stages all night at 2720 Cherokee.
If your New Year's resolution is to go alcohol-free in 2014: First Night in Grand Center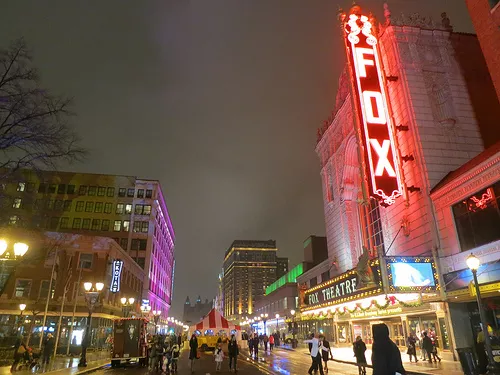 Whether you're a teetotaler or you're watching the kids this New Year's, First Night offers plenty of fun without the crazy drunken atmosphere. There'll be gymnastics, magic, hypnotism, juggling and a mechanical pig in Grand Center all night. Grab a bite to eat from a food truck and watch the fireworks grand finale at midnight.
If you'd rather just catch a movie: Wehrenberg Theaters Five Star Lounge New year's Eve Special
Wolf of Wall Street, American Hustle, Saving Mr. Banks -- it's Oscar season and there are plenty of movies to choose from. Wehrenberg offers a movie ticket, an appetizer, an entree, a refillable popcorn and soda, hats, horns and champagne, all for $45 at any movie starting between 6 and 9 p.m.
Want more options for your New Year's? Check out our events calendar.
Follow Lindsay Toler on Twitter at @StLouisLindsay. E-mail the author at Lindsay.Toler@RiverfrontTimes.com.