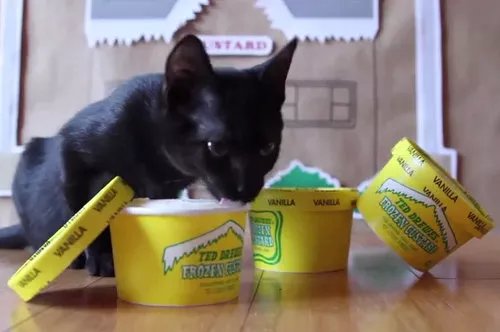 Oh, hey, I'm Gus, the cutest cat in St. Louis.
St. Charles Community College wins the Internet.
In the video "Five Things Every Cat Should Know About St. Louis," Gus the cat adorably explains five of the best things about the Lou. They hit all the St. Louis highlights: Ted Drewes frozen custard, Imo's Pizza, the Cardinals, the Magic House and the Gateway Arch.
See also: "Cat in Space": Meet The Two Amazingly Awkward Brothers Who Created the Meme
Here's what everyone needs to know about St. Louis, according to Gus:
1. Custard so cold it's served upside down.
Gus prefers tuna-flavored custard, but vanilla will do just fine.
2. Pizza is best when it's square, not round.
Three more and a link to Gus' Instagram after the jump! 3. The Redbirds are never not post-season bound.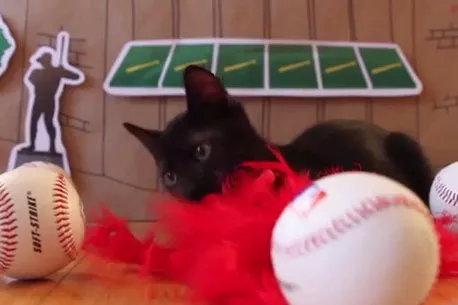 Go Birds! Can you spot Stan the Man?
4. Kirkwood's the place where magic abounds.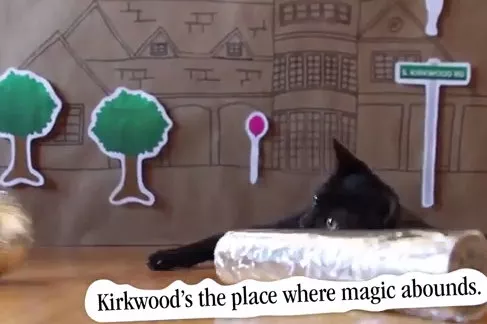 YouTube
That backdrop is about to crash on Gus...
5. Visit the Arch when you head downtown.
YouTube
Peek-a-boo, St. Louis!
Bonus: If you want to follow Gus' adventures, he has his own Instagram.
Follow Lindsay Toler on Twitter at @StLouisLindsay. E-mail the author at Lindsay.Toler@RiverfrontTimes.com.