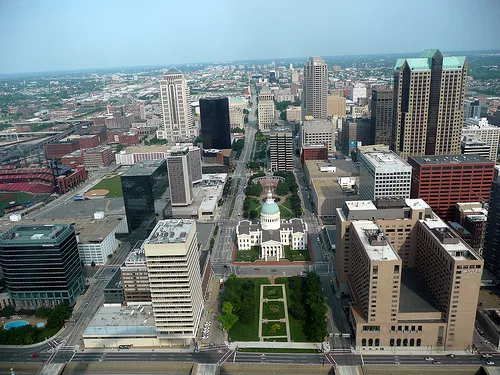 Reading Tom on Flickr
Who is the 2013 St. Louisan of the Year?
Pope Francis is Time Magazine's person of the year. Sedalia named Tuffy the Clown.
Now, it's St. Louis' turn.
Mayor Francis Slay put together 50 of the Lou's most influential -- for good or for bad -- newsmakers for St. Louisans to chose from. After one round of voting, Slay says he'll announce the final five Thursday for a 2013 St. Louisan of the Year showdown.
Up for the honor are Michael Wacha, the Cardinals' right-handed rookie pitcher, Walter Metcalfe, the driving force behind the improvements coming to the Gateway Arch, and Brownie the dog, whose tragic death shone a light on animal abuse in St. Louis.
Not all the nominees are people. Donuts, marathons and drones all have spots in the top 50.
St. Louisans can vote for five of the nominees, and Slay will announce the final five Thursday.
We've put way too much thought into this, and here's who we're voting for:
Continue reading to see our top 5. We've put way too much thought into this, and here's who we're voting for:
1. Soccer friendlies in St. Louis
John Gitchoff
Bosnians light flares during a friendly match at Busch Stadium.
As Yogi Berra says, St. Louis is the birthplace of American soccer. We had three major international friendlies this year -- a major feat for an American city, especially one without a Major League Soccer team. -Despite Rumors, No Sign of U.S., Bosnia-Herzegovina Friendly Soccer Match in St. Louis -St. Louis Flares Up Over Bosnia Soccer Celebrations at Busch Stadium -Why You Should Care about the Man City vs. Chelsea F.C. Soccer Match at Busch Stadium
2. Lists with St. Louis on them In 2013, St. Louis was named the most deadly city, the most sinful city and the happiest city in America. We're not quite sure how those go together, but it sounds about right. -Dumbest Study Ever: Smiles, Hipster Mustaches Make St. Louis Happiest City in America -St. Louis Named Number One Most Deadly Place to Live in America -St. Louis No. 1 "Most Sinful" City In America, Report Says; RFT Chooses Top 7 Places To Sin
3. IKEA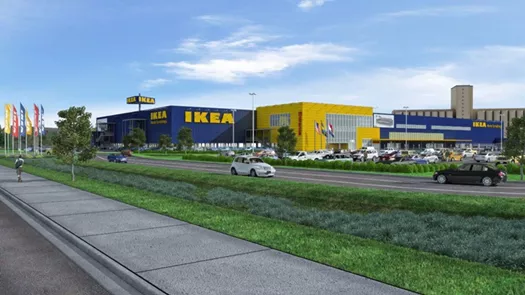 2013 is the year IKEA stopped being a rumor and started becoming a reality in the Lou. While the store won't be ready until fall 2015, there's no doubt it deserves a spot at the top of the newsmakers list. -Worst Kept Secret in St. Louis: IKEA to Bring Touch of Sweden to the Lou -IKEA is Coming: 5 Businesses St. Louis Will Freak Out Over Next -Nashville is Jealous of St. Louis' New IKEA
4. Crime Stats Crime statistics aren't fair, and we love to bitch about it. Instead of doing that, we'll let these amazing Washington University students break it down: -St. Louis is Safe, We Promise! 5 Steps to Making a Viral Propaganda Video -Map Confirms Murder Concentration; City Urges a Look on the Bright Side -Dangerous American Neighborhoods: Chief Sam Dotson Slams Study With St. Louis in Top Spots
5. #Starmmode Anytime we can celebrate the St. Louis accent -- which we'd describe as a mash-up of Chicago's nasal tone and a country twang -- we will. Mayor Slay officially decreed on Twitter that weather forecasts (fARcasts?) will be translated into St. Louis English, which turns our stormmode into #starmode.
Follow Lindsay Toler on Twitter at @StLouisLindsay. E-mail the author at Lindsay.Toler@RiverfrontTimes.com.