The book and jam sent to Saunders and her supporters.
After a year and a half, one of Brentwood's most bizarre political mysteries -- one that involves strawberry jam, a dead pregnant possum and a 1950's novel -- has finally been solved.
Glenn Jamboretz, CEO of Glennon advertising firm and a former consultant for Brentwood Mayor Pat Kelly, is the man behind the electioneering whodunit, all to stop a woman he calls a bully and a terrorist from winning an aldermanic election. On Tuesday, the Missouri Ethics Commission smacked him with a $2,000 fine for violating several state election rules.
The episode was supposed to be a fun exercise in free speech, Jamboretz tells the Daily RFT, but in the end: "fun turns into costing me bucks."
The craziness started in March 2012, in the heat of the Ward 1 aldermanic election. One of the candidates, Maureen Saunders, had thrust the city's irregular financial practices into the spotlight by petitioning for a state audit after fierce disagreement with Mayor Pat Kelly.
(Good thing she did. State auditors found an unusual number of serious concerns in Brentwood's budget, including embezzlement and excessive overtime, and gave the city a rating of "poor" even after a former city administrator pled guilty to embezzling.)
That's when Ward 1 residents started getting the robocalls.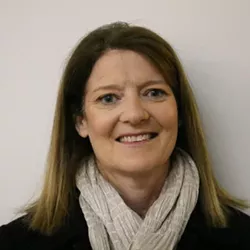 The mayor admitted to paying for the first robocall, which mostly asked about his work and the audit, but no one knew who was behind the second call days later, which asked nebulous questions about personality traits in political candidates.
"I don't know who is behind it or what's going on," candidate Jim Bischoff told Patch.com at the time. "It's unfortunate that somebody has made this municipal election into this."
If only Bischoff knew, things were about to get a whole lot weirder.
Continue reading to find out how weird. Saunders and three of her political supporters checked their mail in March 2012 to find someone had sent them the book "The Caine Mutiny," a 1952 political satire about sailors who turn against their cowardly, paranoid captain.
No one knew what to make of it, especially when the mail kept coming. The next day, the foursome received a jar of strawberry jam. Finally, some marbles.
The anonymous packages were marked with phony return addresses.
"I don't know if that meant I was losing my marbles," Saunders told Patch.com. "I really don't know what they were trying to get at."
Doug Miner, a journalist at Patch.com at the time, remembers thinking some out-of-touch elderly woman must be sending the items.
"It was really out there," Miner says.
In Jamboretz's mind, the three items were clearly and logically connected. The captain in "The Caine Mutiny" shows his excessive paranoia after some of his strawberries are taken, hence the jam. The captain also obsessively and distractedly plays with marbles, and in the film adaptation of the novel, Humphrey Bogart's restless jiggling of the marbles led to the common colloquialism "to lose one's marbles."
Jamboretz says the obscure literary symbols were an expression of what he and a few friends thought of candidate Saunders.
"The woman has a temper issue," Jamboretz says. "She's bipolar. This woman is written up all the time for her belligerent terrorism."
Jamboretz admits he was the one behind the robocalls, book, jam and marbles. It's what he mailed out next that got in in trouble with the state.
A group of four or five city employees, including a firefighter, police officers and Jamboretz, decided to send out three anonymous mailers discouraging Brentwood's women voters from supporting Saunders. He says he targeted women because "they're the most sensitive to voting."
One of those mailers accuses Saunders of being a narcissist because her campaign literature included the pronoun "I" nine times.
Missouri Ethics Commission
A copy of one of the mailers
"It appears we have an egocentric candidate who takes credit for all things, even those that don't belong to her," the mailer reads.
Another mailer compares Saunders to Carrie Nation, a woman who attacked Kansas saloons with a hatchet in the 1900s.
Missouri Ethics Commission
Another mailer sent by Jamboretz and crew
Between the robocalls and the mailers, Jamboretz paid more than $950 in election materials, and Missouri law says you can't spend that much without registering as a committee first.
"We made some mistakes," says Jamboretz. "Under the State of Missouri's ethics committee, I had to file with the committee. I didn't know I needed to do it."
He likens the offense to speeding.
"I didn't know the speed limit was 30 miles per hour," he explains. "I thought it was 40." Jamboretz will end up paying a $1,000 fee.
"We just had some fun with it, and I paid the price," he says.
Only one mystery remains: Saunders claimed she found a dead, pregnant possum on her porch at the same time as the robocalls and mailers. She told Patch.com it looked like it had been poisoned.
Jamboretz says he didn't have anything to do with the possum.
"I have no idea what she's talking about," he says.
Continue reading for the full report from the Missouri Ethics Commission.
Missouri Ethics Committee Ruling
Follow Lindsay Toler on Twitter at @StLouisLindsay. E-mail the author at Lindsay.Toler@RiverfrontTimes.com.