Tom Carlson
Jessica Kelly
Jessica Kelly is a sociopath. She is 28 years old, not a serial killer, works a white collar tech job and has identified as female since her early 20's. She has a blog. She says she experiences no remorse and "little to no effective empathy."
Just six months have passed since her diagnosis, and Kelly says she wants to "demystify" the condition and educate the public. Last week she launched SociopathStreet.com, an online forum she hopes will become a community of support for other sociopaths and those with antisocial personality disorders.
"I am outing myself because I think there is a lot of misinformation, and there is a lot of stigma," she says. "When people hear the word sociopath they run. I want to paint a somewhat humanizing picture of the condition."
See also: VIDEO: Meet Jeff Mizanskey, Missouri's Only Inmate Sentenced to Death in Prison for Pot
Up until now, Kelly says she's kept her diagnosis a near-total secret, revealing the truth only to a select few friends. But in the past month she's taken steps toward bringing her identity out of the shadows.
Kelly was understandably worried when her therapist first suggested sociopathy could account for her emotional callousness, manipulative tendencies and antisocial impulses,
"I had never heard the word sociopath in any sort of clinical context before this year," Kelly says. "I associated the word with deeds that many would consider repugnant or evil."
"What if I was sociopathic?" she recalls thinking at the time. "What would that mean for my relationships? What would that mean for my professional career? What would that mean if, God forbid, I ever got wrapped up in the legal system? But my curiosity was massive. I needed to know."
Kelly gave Daily RFT permission to speak with her therapist, who requested her name not be published. She tells Daily RFT that bringing up sociopathy as a possible diagnosis was the result of two long years of working on Kelly's identity issues and depression.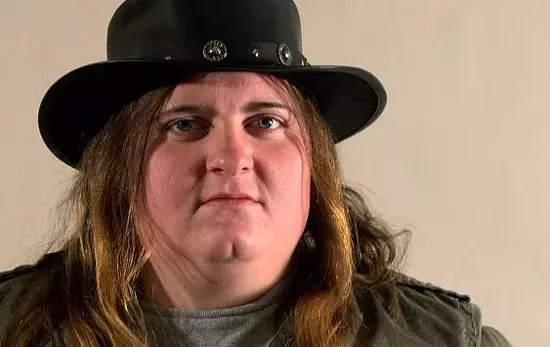 "It's typical for people to stop and try to do a little introspection and figure out if they're sociopathic themselves," Kelly's therapist says. "Frankly, that impulse, in and of itself, kind of excludes them from the sociopath class. Just the fact that you are willing to go through a level of reflection, [sociopaths] don't do that."
When it came time find out if Kelly was a sociopath, her therapist administered the Hare Psychopathy Checklist-Revised, which involves an inventory of 20 personality factors --superficial charm, grandiosity, pathological lying, etc.-- and a semi structured interview.
(A note on terminology: There is some debate on whether if there's a difference between a sociopath and a psychopath. Kelly uses the terms interchangeably. Both are included under the umbrella of "antisocial personality disorder.")
Non-sociopaths who take that test will usually score between 0 and 10. Kelly scored above 30, the Hare test's benchmark for sociopathy.
"After the diagnosis was given I had an initial period of peace, where it seemed that everything finally made sense," Kelly says. "Then that quickly moved into a state of denial. I wondered if I could ever go back a life where there wasn't this baggage around my neck."
In July, Kelly founded her website, Psychogendered, where she wrote anonymously under the name Anathema. The blog tops 150 posts, containing an intimately detailed (and frequently disquieting) chronicle of Kelly's life story.
Her blog has become a hub for a small but involved community of sociopath (or sociopath-identifying) bloggers and Tumblr users.
In the real world, Kelly gave a presentation on the subject of her own sociopathy to a crowd of 35 at the Shameless Grounds coffee shop earlier this month. The speech started her thinking that outing herself would make her message that much stronger.
Sociopath Street, though, is Kelly's most ambitious project, since it involves creating a sociopath-moderated forum for other sociopaths. She knows building a community out of individuals with various forms of antisocial personalities won't be easy.
"Its not the first forum of its kind, and It could implode at any moment," she says. "But unlike most forums devoted to the subject, it's going to be moderated, not just for quality but for discourse. The idea being it needs to be an information hub and not an ego stroking funfest."
Follow Danny Wicentowski on Twitter at @D_Towski. E-mail the author at [email protected]