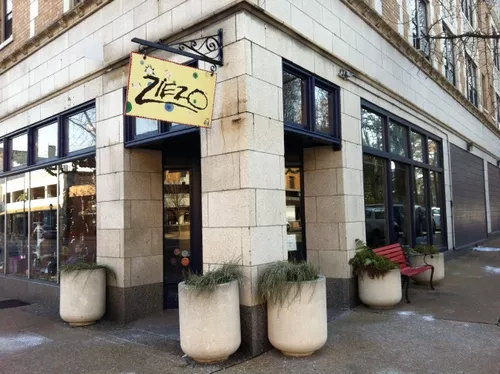 Lindsay Toler
Ziezo, a popular Loop boutique.
After more than 30 years in the Delmar Loop, fashion boutique Ziezo will close at the end of the year.
Owner Carol Crudden has yet to offer a specific reason why the popular Loop staple is shuttering, posting on Facebook that "I'm absolutely thrilled by the opportunities that lie ahead with the exploration of new work and experiences."
Crudden founded Ziezo -- named a Dutch colloquialism meaning "voilà!" -- in 1982 when she was just 21, pairing her screen-printing skills with a business partner's sewing talent to create a funky, edgy style that drew shoppers for three decades.
"We buy for a customer who thinks outside of the box," Crudden explains in a YouTube video about her store displays. "We try not to follow trend to tightly. We try to present other items that we find that are interesting."
The Riverfront Times named Ziezo "Best Women's Clothing Store" in 2002 and 2013 because of their selection of name brands -- Betsey Johnson, Miss Sixty, French Connection -- at price points lower than Urban Outfitters or Neiman Marcus, especially during their postseason sales.
"I am so lucky and fortunate to have met so many interesting, talented, clever, funny, smart, generous, witty and crazy people through the years," Crudden writes on Facebook. "This has truly made my work a worthwhile dream...Stay tuned for the next chapter."
Continue reading to see photos of Ziezo from 30-plus years ago.
Follow Lindsay Toler on Twitter at @StLouisLindsay. E-mail the author at Lindsay.Toler@RiverfrontTimes.com.