"Aaron has dreamed of being a police officer his entire life."
So begins a heartwarming video that chronicles the day Aaron Settles spent as a police officer in Rolla, where officers went all out to make the teenager's dream a reality.
Settles, who is battling stage IV cancer, wasn't just given a badge a or chance to sit in the patrol car: He cuffed perps, joined a SWAT team, busted drug dealers and filled out paperwork. He did everything but get partnered with an ornery detective just weeks from retirement.
The full video is below, as well as some of our favorite moments.
See also: Terminal Cancer Allows Me to "Make a Wish" with Nine Inch Nails
A Rolla detective told the St. Louis Post-Dispatch that one of the department's dispatchers mentors Settles. "When she brought him and his wish to our attention, it was a no-brainer on what needed to happen. She sent out an e-mail and everyone jumped on board."
Here are some moments that (fair warning) may get you charged with two felony counts of the feels after watching.
Officer Settles is introduced to the rest of the force.
It's a good thing Settles arrived when he did...
...Since the streets of Rolla are apparently crawling with Broncos-loving criminals.
Of course, then comes the real work. Paperwork.
Not satisfied with just one drug bust, super cop Settles joins the SWAT team for a raid.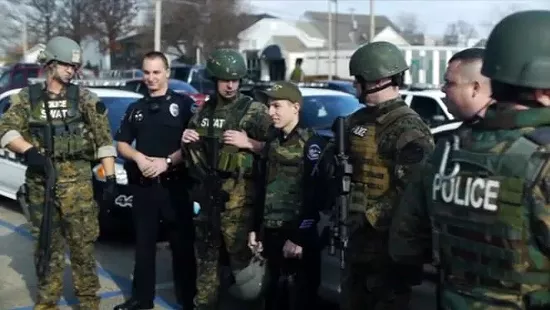 Though it's not shown, we assume Settles learned how test the cocaine's purity by tasting a little off the tip of a Bowie knife.
Good work Officer Settles. Very good work.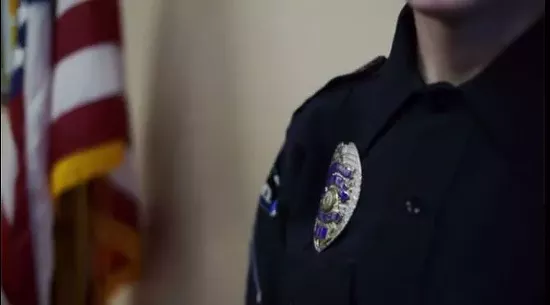 Follow Danny Wicentowski on Twitter at @D_Towski. E-mail the author at [email protected]