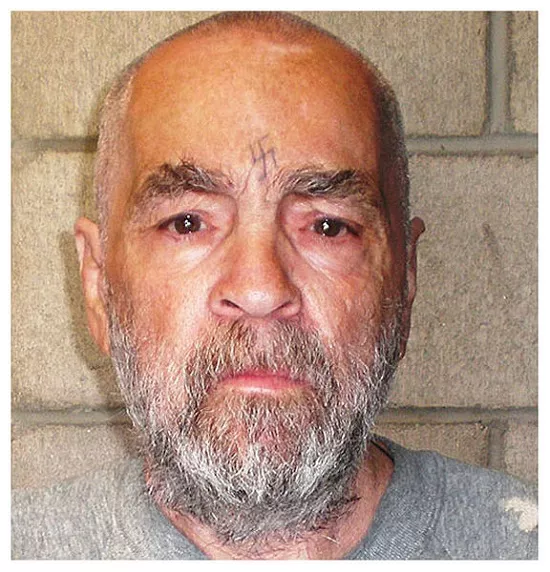 Booking Photo
Charles Manson might be getting married.
Wedding bells are ringing for the most infamous convicted killer of all time, and his bride-to-be is a hometown girl.
She goes by Star, a name given to her by Charles Manson, the cult leader serving a life sentence in California. Star -- a 25-year-old Susan Atkins look-alike who moved from St. Louis to the West Coast to be near Manson in 2007 -- tells Rolling Stone that Manson loves her more than any other.
"I'll tell you straight up, Charlie and I are going to get married," Star tells the magazine. "When that will be, we don't know. But I take it very seriously. Charlie is my husband. Charlie told me to tell you this. We haven't told anybody about that."
When she's not visiting Manson in jail for up to five hours a day, Star runs several websites advocating his release and his environmental and spiritual philosophies.
See more video and photos of Star -- and read Manson's reaction to their engagement -- after the jump. "Charlie is my dear friend," Star writes in a 2010 letter addressed to the U.S. armed forces, federal officials and the state of California. "I know him to be a gentle and concerned soul, who has no bad towards anyone. He has always walked a strict line of honor. He has never done harm to any innocent being!"
In this video, Star records a phone conversation with Manson, which she plays over a video of her dressed in an all-white nun's habit exploring the woods:
"Deep sorrow fills my heart because I cannot play music with Charlie," she writes in her letter. "We can't enjoy the forest together, or do anything but sit at a table in the prison visiting room, for that matter."
See also: Six Serial Killers and the Artists They Loved
Rolling Stone asked Manson about his engagement, and he didn't sound as convinced as Star.
"Oh, that," he told the magazine. "That's a bunch of garbage. You know that, man. That's trash. We're just playing that for public consumption."
Prisoners serving life sentences in California don't get conjugal visits. Otherwise, "we'd be married by now," Star says.
Star grew up in a deeply religious family outside St. Louis, she tells the magazine.
"I was smoking marijuana, eating mushrooms, not wanting to go to church every Sunday." When her family kept her in her room, a friend slipped her some of Manson's environmental writing.
At nineteen, she took the $2,000 she'd saved up and hopped a train to California, Rolling Stone says. She recently cut an X onto her forehead.
"Yeah, well, people can think I'm crazy," she says. "But they don't know. This is what's right for me. This is what I was born for."
The full interview with Manson hits newsstands Friday.
Follow Lindsay Toler on Twitter at @StLouisLindsay. E-mail the author at Lindsay.Toler@RiverfrontTimes.com.