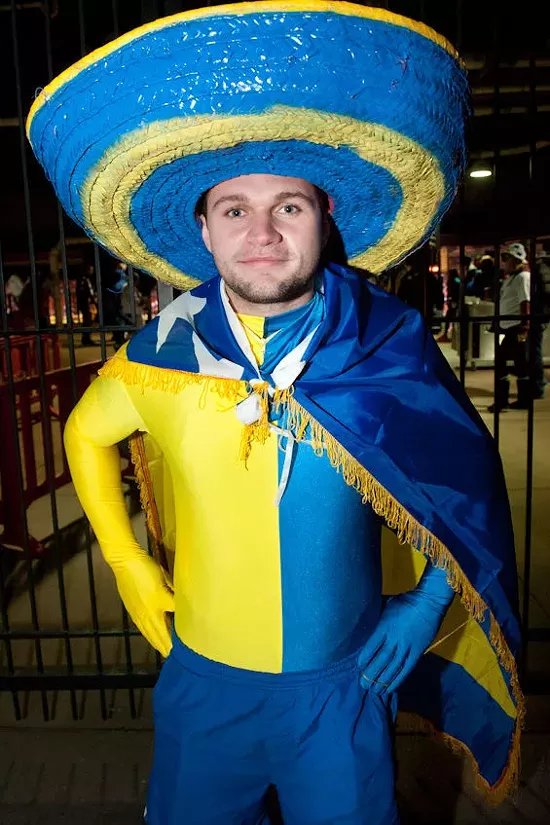 Riverfront Times
If you could choose a name for St. Louis' MLS team, what would it be?
If St. Louis were to get a Major League Soccer team, what should we name them?
That's the question we asked soccer fans at Busch Stadium last night during the Argentina v. Bosnia-Herzegovina friendly. Here are our favorite answers, with pictures of the soccer fans who gave them:
1. "We don't care as long as they play here. As long as they're from St. Louis, we'll love them."
We admire your hometown pride.
2. "Penguins? I don't know. I like penguins."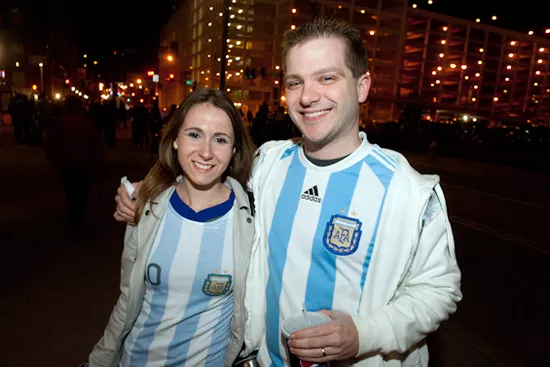 St. Louis does have a pretty great penguin exhibit at the zoo, so this one has some clout.
Jon Gitchoff for RFT
Our new St. Louis mascot?
3. "St. Louis Fleur-de-Lys."
A throwback to our French heritage -- nice.
4. "F.C. St. Louis or St. Louis F.C."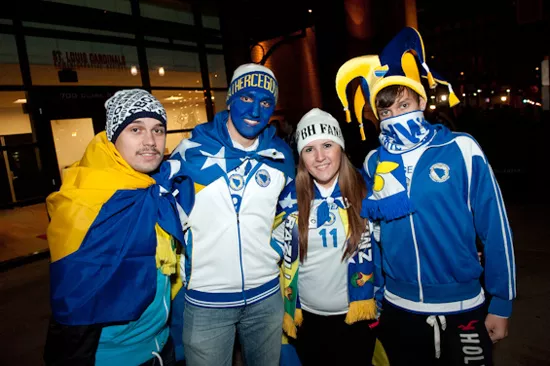 Points for clarity, but we could use a little creativity here.
5. "Dragons!"
This one is our favorite. It's a reference to the Bosnian national team, which Bosnians call the Zmaj.
What's your vote? Tell us in the comments.
Follow Lindsay Toler on Twitter at @StLouisLindsay. E-mail the author at Lindsay.Toler@RiverfrontTimes.com.