Missouri governor Jay Nixon issued an executive order Thursday afternoon requiring the Missouri Department of Revenue to accept joint tax returns for legally married same-sex couples in Missouri.
The order means same-sex marriages will be recognized for state tax purposes.
The change follows a ruling in August from the U.S. Department of the Treasury and the Internal Revenue Service that determined legally married gay couples can file their federal taxes jointly -- whether or not their state recognizes same-sex marriage.
The executive order does not authorize or sanction same-sex marriage, which is banned in Missouri's constitution. Missouri is the first state to forbid gay marriage or civil unions and not recognize out-of-state same-sex marriages to accept joint filings from married gay couples.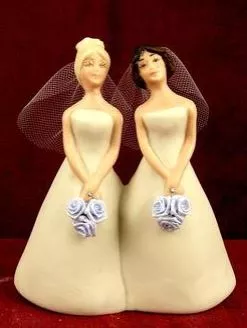 See also: Illinois House Approves Same-Sex Marriage
"Missouri is one of a number of states whose tax code is directly tied to that of the federal government and under Missouri law, legally married couples who file joint federal tax returns with the IRS must also file joint state returns with our state Department of Revenue," Nixon says in a statement. "As a result, accepting the jointly-filed state tax returns of all legally-married couples who file federal returns is the only appropriate course of action, given Missouri statutes and the ruling by the U.S. Department of the Treasury."
PROMO called Nixon's order a "consistent and pragmatic approach" to the new federal rules for tax filing.
"We applaud the governor for giving clarity to same-sex couples and providing guidance on how we complete tax return information in the state of Missouri," concluded A.J. Bockelman, executive director of PROMO.
Follow Lindsay Toler on Twitter at @StLouisLindsay. E-mail the author at Lindsay.Toler@RiverfrontTimes.com.