Explore St. Louis' video examines the reasons behind the Lou's high crime rankings.
St. Louis is a city where children beat immigrants for fun (unless our mayor swoops in and saves them like a superhero). In fact, there's so much crazy crime that we have our own newspaper, the St. Louis Evening Whirl, to cover it with headlines like: "Freaks, Chumps Ravish Da Lou" and "Crazed West County Chick Carves Up B.F. Like Turkey."
But crime is hardly unique to St. Louis, which gets an unfair rap for being one of America's most dangerous cities. The St. Louis Civic Pride Foundation released a video this week hoping to explain away the complicated statistical anomaly that makes the Lou seem disproportionately murder-y, but the final product feels more like America's version of North Korean propaganda -- with lots of white people and tiny dogs.
The video starts with a true and little-understood fact: St. Louis' consistent ranking as one of the most dangerous cities in America (sometimes the world) comes from false boundaries, not actual crime rates. Because St. Louis City is not part of St. Louis County, city crime rates only account for 11 percent of the population.
This video explains better than we ever could:
Combining city and county crime rates puts St. Louis as the 91st most dangerous city in America, says Explore St. Louis -- not the 4th, where St. Louis ranked in 2012 just under Camden, New Jersey, and Detroit and Flint, Michigan.
But the video, titled "The Truth About Crime in St. Louis," goes beyond crime rankings with three anecdotal illustrations of just how safe St. Louis feels.
Continue reading to see the five things this video taught us about making a St. Louis propaganda video. Here's what we learned about making viral St. Louis propaganda, with stills from the video:
1. Stick to downtown.
Explore St. Louis' video examines the reasons behind the Lou's high crime rankings.
If you want to show that St. Louis is safe, you should probably avoid anything north of Delmar Boulevard and anything south of I-40. Instead, show lots of shots of downtown:
And Lafayette Square:
And the Central West End: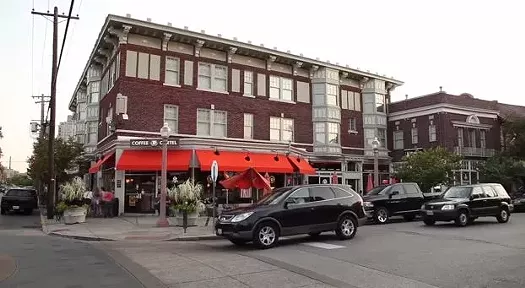 Black north St. Louis neighborhoods and poor white south St. Louis neighborhoods aren't enough eye candy. Too much crime.
2. Load up your video with skinny white ladies.
Especially if they have dogs.
If you can't find enough white girls, find a dreamy, dimple-chinned law student those white girls can drool over.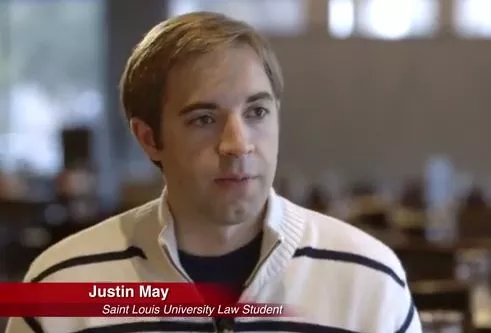 3. Don't forget a black person! You only need one.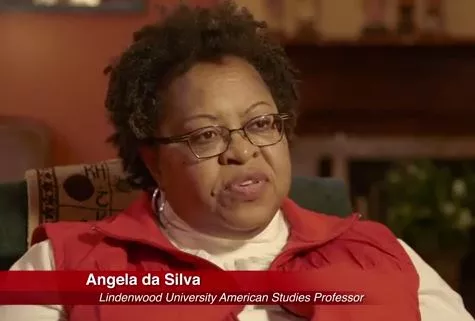 Hopefully no one mentions that blacks in St. Louis are nine times more likely to be killed than whites. 4. The ultimate test of safety is walking to the grocery store.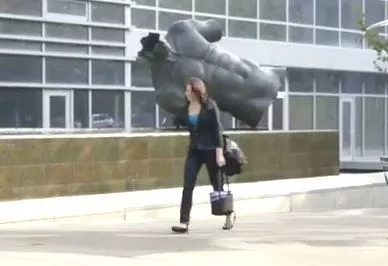 "Look! No one's mugging me!"
I mean, if you can walk back and forth from the grocery store or your school in broad daylight without being mugged or attacked, you must live in paradise.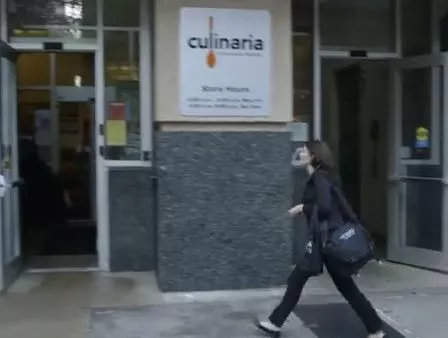 ...and back from the store.
5. The ARCH! Remind your viewers with short attention spans which city you're talking about while simultaneously evoking a sense of pride and patriotism.
So while our hats are off to the St. Louis Civic Pride Foundation, the Partnership for Downtown St. Louis, the St. Louis Convention and Visitors Commission and the St. Louis Regional Chamber for taking on River City's unfair reputation, we must admit this video seems a bit...whitewashed.
So if you want to get a real picture behind crime in St. Louis, we suggest you start here:
And here: BBC's Crossing a St Louis street that divides communities
Follow Lindsay Toler on Twitter at @StLouisLindsay. E-mail the author at Lindsay.Toler@RiverfrontTimes.com.