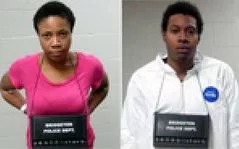 Eunique R. Cooper and Marcus W. Pratt-Pegues.
A heartless attempt at extortion ended in two arrests Wednesday after a Ferguson couple kidnapped a man with Stage IV brain cancer and ordered him to withdraw money from his bank.
On Wednesday, Marcus W. Pratt-Pegues, 24, and Eunique R. Cooper, 21, were charged by St. Louis County prosecutors with kidnapping and first-degree burglary. The couple lives together on the 100 block of Elkan Avenue.
According to the probable-cause report, the victim, Thomas M. Nedich, 63, was snatched on Tuesday from his hotel room in the America's Best Value Inn in Bridgeton at 1:30 p.m.
See aslo: Geneshia Grey of East St. Louis Forces Kids, Ages 6, 8, to Steal $100,000 in Jewelry: Cops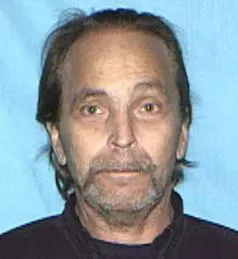 Kidnapping victim Thomas Nedich
Police say the couple broke into Nedich's hotel room by smashing through his window with a chair. But when Nedich refused their initial demand for money, Pratt-Pegues picked up the suffering man and carried him out of the hotel room.
Due to his illness, Nedich is largely unable to walk.
The couple told Nedich they would take him to his bank the next day so he could withdraw money for them.
As for the couple's kidnapping scheme, this is all we know at the moment. Nedich was found unharmed in St. Louis at 8 a.m. Wednesday, and a Bridgeton police representative declined to provide further details about the case. We don't know if the kidnappers actually made it to Nedich's bank or the circumstances of his rescue.
Daily RFT will be following up on this story, and we'll update you when more information becomes available.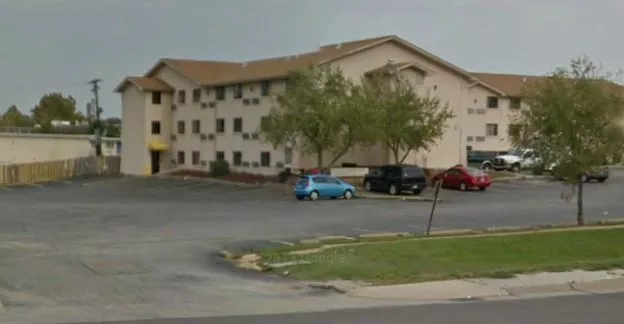 Google Maps
America's Best Value Inn at 3655 Pennridge Drive, where Nedich was taken from his room on Tuesday.
Follow Danny Wicentowski on Twitter at @D_Towski. E-mail the author at Danny.Wicentowski@RiverfrontTimes.com