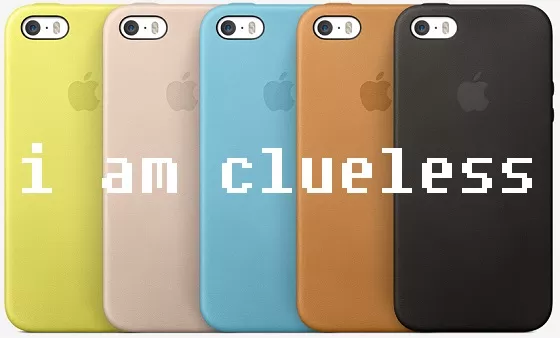 Imagine a telephone conversation ending this way: "I'll talk to you later. By the way, this conversation was transmitted by Verizon." Or in person: "It was great to see you. My fresh breath was brought to you by Listerine."
Absurd, right? So, why do so many millions of people allow Apple (or any smartphone/tablet manufacturer) to put a commercial at the end of every e-mail delivered from one of its devices? As someone who has been on a crusade to put an end to the "cyber brag tag," I have heard the following five justifications, all of which I will debunk with ease.
1. "I don't know how to take it off." Balderdash. It is not possible to own and operate a machine as complex as today's smartphone without being capable of doing something so rudimentary, or figuring it out after investing the amount of time it takes to get a money-saving quote from Progressive. If you can download an app, use GPS to find the nearest Starbucks or change your password, you can figure out how to remove the cloying message from your e-mails. Plus, in the eyes of many, you are not seen as a Luddite, you are merely seen as lazy, or as one article declared, a "cyber doofus."
2. "I am proud to own an iPhone/iPad/etc. and want everyone to know about it." Congratulations, you are a member of a club roughly as exclusive as Kim Kardashian bedmates, No.1 Dads, and judging from the obnoxious quantity of bumper stickers on the road, half-marathon runners. There seems to be a wanton, willing obliviousness in people letting everyone know all about the device they are using. People often claim not to be aware that their e-mails include these commercials, but that is hard, if not impossible, to believe. Apple in particular has done an amazing job of instilling a sense of urgency into the ownership of its devices and to "unintentionally" leave the "Sent from my iPhone" in a correspondence lets the world know that you are hip and keeping up with them, even if the music loaded onto the device says otherwise. If you disagree, then how do you account for the word "my" in these auto-signatures?
3. "I want people to know that my e-mails are coming from a phone because they might be brief and/or have typographical errors." At the advent of the smartphone era, this might have been reasonable, particularly with regards to the brevity of one's correspondence. However, a great percentage of written communication, via text or e-mail, is sent from phones -- well over 50 percent, according to a large communications company executive with whom I spoke. So, an apology for or explanation of brevity is as unnecessary as the annoying "Out of Office" auto-reply that is typically followed by an actual reply within minutes. If your e-mail is important enough to require an explanation as to why it is so brief, it is probably better to take an extra moment or two to write a better response. 4. "Nobody cares." Not true. A quick Googling of "Sent from my iPhone" provides multiple message boards where this topic is hotly and angrily contested. Many people detest these auto-signatures as much as I do. They point out that the messages can inadvertently create a bad impression of the sender. When I am not instigating fans of the Dave Mathews Band for Riverfront Times, I work for a large financial institution, and I find these auto-tags to be lazy and unprofessional and automatically think approximately 38 to 42 percent less of the sender. So why take the chance? You will never hear anyone complain that an e-mail was apparently not sent from an iPhone or an iPad because there is not a signature stating so.

5. "I don't care." You should. "Sent from my iPhone" is the blinking 12:00 on your parents' VCR, only you are putting it out there for the world to see. The United States may have largely recovered from its recent financial crisis, but the country is continuing to suffer through a grammatical crisis of epic proportions. People over the age of 40 love to blame this on the youth and their haphazard text-messaging language, but the truth is that there is an unfortunate general lack of care and concern put into our written communication. Drive more than five miles, and you are bound to see a spelling or grammatical error on a billboard. Professional memoranda and proposals are littered with mistakes, and greeting cards are delivered each and every Christmas with an unnecessary apostrophe in the sending family's name. These auto-signatures fall into the same general category -- a failure to grasp how critically important written communication is and how the intent of the message can be undermined by simple carelessness. Anyone who dares to point out such mistakes is labeled as a "grammar cop" or worse, as if he or she is the problem, as I am certain some of you are saying about the author now.
If you've been to sales training of any kind, you have undoubtedly heard the phrase "control your message." That everything about you -- your attire, your mannerisms, your breath -- creates a direct and powerful impression upon your recipient, and it is imperative for you to be in full control of that impression. If you are one of the violators being addressed today, ask yourself this: What message am I giving to those who receive my correspondence? Is "Sent from my iPad" unnecessarily insensitive to people who lack the means to own the same device you do? If you e-mail a potential client a proposal tagged with "Sent from my iPhone," are you unwittingly undermining your chances by telling this person that you can't handle their million-dollar account because you can't handle your smartphone?
Mark Twain once said "Writing is easy. All you have to do is cross out the wrong words." Or delete them from your e-mails.
You can (and should) follow RFT freelancer Dave Geeting on Twitter at @thegeeter.