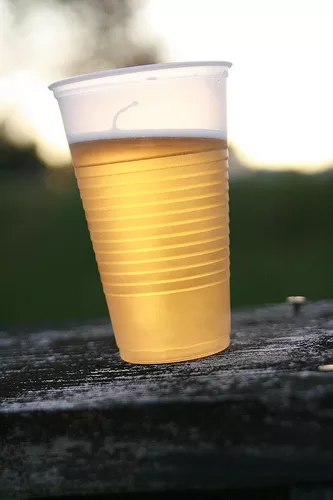 No more beer for you, soccer moms!
Starting today, all youth-oriented events in the St. Louis Archdiocese will be bone dry.
That means no more lingering over cans of Bud Light for parents at soccer games, trunk-or-treats, scouting activities or any other events aimed at youth, Archbishop Robert J. Carlson told St. Louis Catholics in a letter.
For the booster clubs that sold beer at Catholic Youth Council sports, the new rule means a major change in fundraising.
"Obviously, there is not going to be as much money," says Father Larry Huber of Immaculate Conception Parish in Arnold. "Now [the athletic association members] are scrambling. We were using the proceeds of the concessions stand," and especially beer sales, "to offset the costs."
Huber said his parish's booster clubs are looking for a new way to make up that money, possibly in increased ticket prices or a new fundraiser.
See also: Catholic Bishops Slam Birth Control Ruling: "Pray for the Protection of Religious Liberty"
When an alcohol ban was considered in 2011, St. Margaret Mary Alacoque parish in south St. Louis County said it would reduce revenue by between $35,000 to $50,000 a year, according to KMOX.
To be clear, the new rule isn't a condemnation on drinking. "We are Catholic," Huber says. "So we can have a beer."
Read the letter from Archbishop Carlson after the jump. The rule only prohibits alcohol at events that are predominantly for children, something Huber is happy to see.
"I've been kind of uncomfortable selling beer at kiddie events," says Huber, who's been at his parish for four months. "It is going to teach our kids that you can go to a sporting event, you can have fun without beer."
An advisory committee of clergy unanimously approved the new rule, which states alcohol cannot be served to or brought in by anyone, in September.
Read the letter ending beer and alcohol sales at youth events here:
Letter to Priests, Deacons and Faithful Revised Alcohol Guidelines 2013.pdf
Follow Lindsay Toler on Twitter at @StLouisLindsay. E-mail the author at Lindsay.Toler@RiverfrontTimes.com.